Baseball brings Byrd, inspirational teen together
Former big league pitcher's life changed when he took in youth from poor neighborhood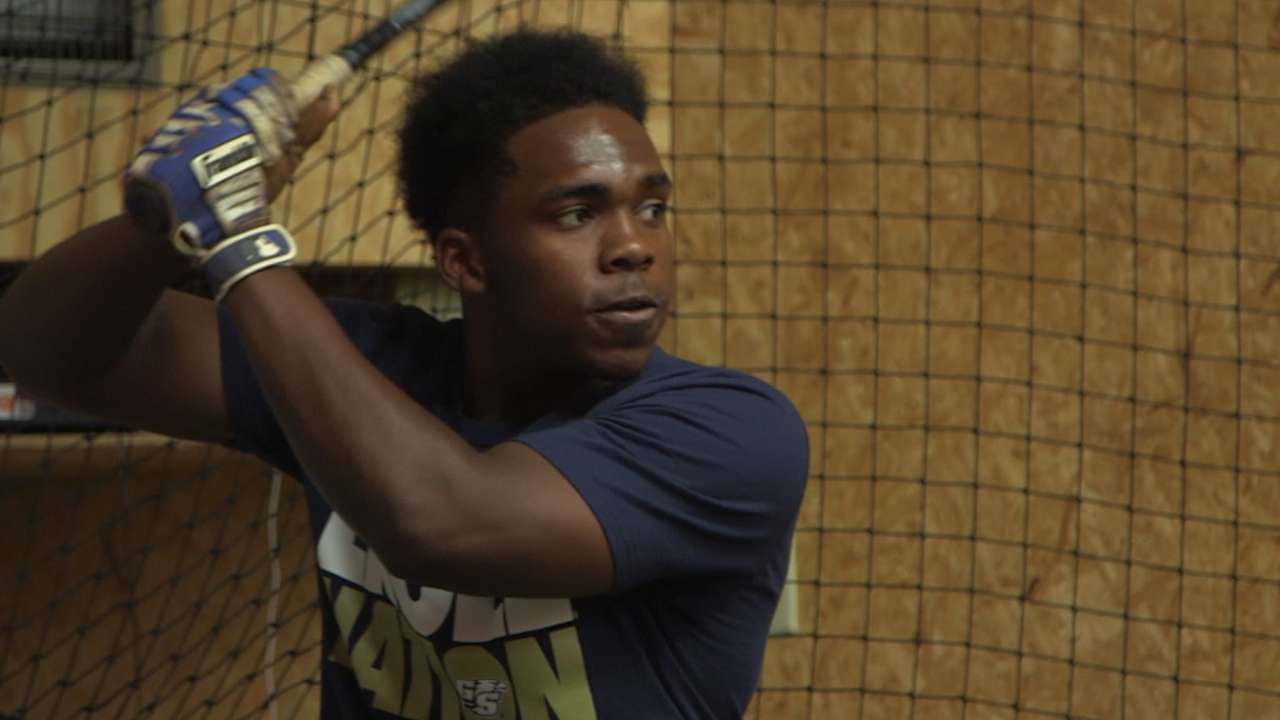 Alpharetta, Ga., is a leafy, affluent community north of Atlanta. The median family income, according to the 2010 census, is over $110,000. The population is 72 percent white, 11.2 percent African-American.
Former big league pitcher Paul Byrd lives there.
McDonough, Ga., lies south of Atlanta. Counting the adjacent unincorporated areas, there are about 30,000 people, 34.3 percent African-American. The median family income is less than $47,000 and 12.8 percent of the residents live below the poverty line.
Tarez Miller, an 18-year-old black kid, grew up in the projects there.
The two suburbs in this modern day tale of two cities are separated by some 55 miles of highway. Given the socioeconomic and cultural gap, it might as well be a thousand. And yet ...
On May 16, Miller graduated with honors from Alpharetta's exclusive King's Ridge Christian School. Later that night, he played shortstop for the Tigers in the Class A private school championship finals as King's Ridge defended its title. He has both academic and athletic scholarships to attend Georgia Southern beginning this fall.
It was a triumphant journey that required faith and determination and serendipity and the willingness of a lot of people to take a chance.
And baseball. It all started with, and wouldn't have been possible without, baseball.
*****
ALPHARETTA, Ga. -- Paul Byrd pitched 14 years in the Major Leagues for the Mets, Braves, Phillies, Royals, Angels, Indians and Red Sox. He retired in 2009 with a career 109-96 record and no clear idea what to do with the rest of his life. "I'm a little lost and only qualified to do a few things, because I've been stuck in recess for most of my life," he joked.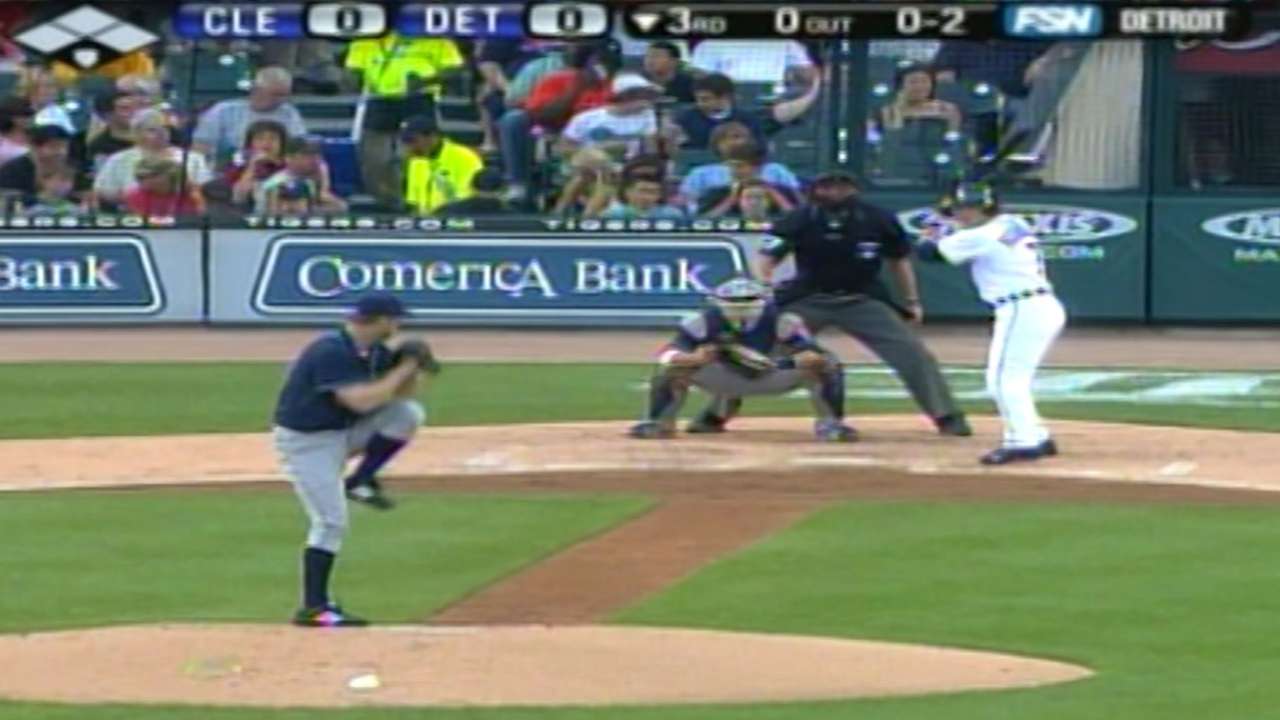 He loved baseball, so he started a travel team. His older son Grayson, who now plays at his alma mater, LSU, would be on it. He had no idea how life-changing that decision would be.
That first year he became aware of Tarez Miller, who played for a team called the Shamrocks. By the following season, 2010, the Shamrocks had disbanded and Tarez showed up to try out for Byrd's Georgia Roadrunners. He was clearly good enough. He was also polite and always hustled. But Byrd had a practical concern. Tarez lived an hour and fifteen minutes away. There were regular practices. How would he make the commute?
"I inquired and said, 'What about his family situation?'" Byrd said. "I started learning a little bit and I just heard that it was a tough situation. It was like the elephant in the room. Nobody wanted to talk about things too much and I knew something was wrong. But, man, what a great kid."
The tipping point came at a team sleepover at Byrd's house. He came down the next morning and found kids sprawled everywhere. On the floor. In chairs. On the couch. "Like a frat house," he said with a laugh. But Tarez was missing. He had gone upstairs and crawled into a bed.
One of the players explained. Tarez didn't have a bed at home. Byrd investigated further.
"I went down there to drop him off one day after practice and I saw the place he was living and staying," Byrd said. "He had stayed with another family for three years. He wasn't living with his mom and it wasn't a good situation. And that broke our hearts."
Byrd, a devout Christian, wanted to help. He was also aware of how vastly different their backgrounds were. They had almost nothing in common. Except for one thing.
"He was passionate about what I'm passionate about. He loved baseball," Byrd said.
And that was enough. Tarez, he decided, should come and live with him and his family. It wouldn't be easy and it wouldn't be simple. He'd have to convince his wife, Kym. And Grayson. And their younger son, Colby. And Tarez. And, of course, his mother.
"This was not a mom who was absent from her son's life," Byrd stressed. "This was a mom who really cared about her son, but just had him at a young age and wasn't able at that point of her life to give him opportunity. She had to take care of two other kids, she was going back to school, she was trying to work a job.
"Still, when I talked to her about that, I think she thought I was crazy. She said, 'I don't even know you. Why would I let my son go stay with you? I don't even know you.' Like, 'Why are you doing this?'"
*****
McDONOUGH, Ga. -- Richard Craig Park is a sports complex dominated by baseball diamonds. On the other side of a short chain link fence is a cluster of one story, cinder block structures. It was here that Tameka Miller raised her first child, Tarez, for as long as she was able. And while some of the details vary depending on who is telling the story, all agree that it was also here, when he was 8, that she pointed him toward baseball by pitching bottle caps to him while he hit them with a broom handle.
"When he hit the first bottle cap on the first pitch I gave to him, he knocked it clean across the fence," she recalled, sitting on the bleachers at the park. "I never imagined that he would be so sharp in his eye-hand coordination to actually hit the bottle cap. It was just like [each bottle cap] I pitched to him afterward was explosive."
Tameka graduated from high school and attended college. But she had Tarez when she was 15, and as a single mother, she found herself overwhelmed. She quit her job to take care of her son. She had two more children, Enrique and Imani. They moved in with relatives. Even at an early age, Tarez was aware they were struggling.
One day he saw his mother's car get towed.
"That made me take a step back," he said. "It was hard. It just hit me like, 'Man, this is crazy. I don't know what's going on right now. I didn't know if we have enough money.'"
Said Tameka: "It was a pretty bad storm that we went through," she said. "A very tough time."
Still, she was understandably reluctant to let Tarez move so far away, to live with people she had only recently met.
"It was a very difficult decision. Being that I am a single mother and practically raised Tarez on my own, it was a very tough decision," said Tameka, who has a Tarez tattoo on her right forearm. "The entire time he has been there has been a pretty [big] life challenge for me. But the one thing I decided was that it would be best to give him an opportunity that I never had."
Tarez required even more convincing. Byrd remembers taking him to a Chick-Fil-A in McDonough for an unvarnished heart-to-heart discussion that lasted for hours. He explained the promise. He also stressed that it would be difficult. There would be a couple hours of homework every night. He wouldn't get back to McDonough very often.
"So when you come up here, you're all in," Byrd concluded. "There was a lot of tension."
It took a couple months for Tarez to commit. Even then he hedged somewhat. He'd give it a year and then re-evaluate.
"I just had to take a deep breath and think about the situation," he explained. "I had to think about my future. I had to think about the present, the past and history repeating itself. And at that time, I wanted to make something of myself."
"Growing up in that neighborhood I grew up in, it was hard. Because I'd just see people there, every day, not doing anything. And I was like, 'I don't want to stay here forever and be stagnant and not move and show no progression.' I wanted to be something in life. A lot of people say it's easy to come up here, to live in a gated community, to go to a pretty great private school. But it was hard. It was tough because I had to leave my friends, my family and make that sacrifice for my family and myself."
*****
ALPHARETTA, Ga. -- Kim Byrd had a vision of what life would be like after her husband retired. They had two sons, born 17 months apart. Her mental picture didn't include a third boy right in the middle.
"I was like, 'You're crazy. There's no way,'" she said, sitting in her living room. "I would love to say that it was this great story of me having this wonderful attitude about it. It was just so out of the blue. He just said, 'Kim, there's this kid and I just feel like we're supposed to have him live with us.' He had just retired, so I had all these dreams. We're going to have dinner at home, the four of us. We're going to do all the things we've been waiting to do our whole lives. But as time passed and I became just more and more open to it, it just all fell into place. It was the right thing. It was the right thing to do."
Grayson was also a hard sell. Colby, more fun-loving, was open to the idea from the start.
There were some trying moments over the next four years. Tarez cried himself to sleep more than once, especially after talking to Enrique on the phone, knowing he couldn't be there for him. He missed his friends.
He blew out his left shoulder after being hurt playing football as a freshman. He tore his ACL in a rundown. A close friend passed away.
Still, he persevered. There were more good times than bad. And now, on this sunny Saturday, it all came together. In the morning, he graduated with his mother and friends looking on.
"Not everyone could do what Tarez did," said Heather King, his freshman Spanish teacher. "I think Tarez is a very unique and special individual. And if you take a second and have a conversation with him, it's pretty easy to see that. He's somehow supernaturally equipped to handle those challenges more so than maybe other students could."
Later that evening, King's Ridge split a doubleheader with Hebron Christian before a packed house that included Hall of Fame manager Bobby Cox, whose nephew, Sid Turner, played for Hebron. Two days later, the Tigers won the rubber match to secure their second straight state championship.
"Tarez is just a unique individual," said King's Ridge coach and former big leaguer Dallas McPherson. "He's caring. Everybody he ever meets, he's impacted their life in some way. He'd give you the shirt off his back. Anything he can do for you, he's going to do it. He's well-driven. I just can't say enough great things about the kid. You just want to be around him."
Tarez dreams of playing in the Major Leagues. He's also interested in becoming an infrastructure engineer. He was given an opportunity to better himself and he didn't foul it off. Who knows where he'd be if he had stayed in McDonough?
"For sure I wouldn't be in the place I'm at right now. But to be honest, I really don't know," he said. "There are a lot of distractions down there. There are a lot of distractions up here. I felt like I wouldn't do well down there, just because of the environment. I'm not taking away from my friends and stuff, but it would be kind of tough trying to be great down there and ..."
He paused, choked up slightly and didn't finish the sentence.
It's easy to see what Paul Byrd and his family did for Tarez Miller. They're convinced they got even more in return.
"We took him in trying to bless him. And what we found out really quickly was that he was blessing us far more than we were blessing him," Byrd said.
"My kids were entitled. We live in a big house. We played in Major League Baseball. We wanted to go to Disney World, we went to Disney World. When he came into the house and my kids complained about certain things, they stopped complaining about those things. So here we really tried to help him, and he helped us far more than we knew was going to happen. That was something we didn't even think about, but he changed our house. He changed my kids. He changed us. And so it was a wonderful thing."
Paul Hagen is a reporter for MLB.com. This story was not subject to the approval of Major League Baseball or its clubs.