No benefit to rushing Phillies' top prospects
GM Amaro's comments, though pointed, not without truth
NEW YORK -- Ruben Amaro Jr. made the type of comments no general manager should make, embattled or otherwise. He criticized the customers.
Amaro apologized this week for his harsh comments about Phillies fans in a CSNPhilly.com story, but of everything he said in a nearly 20-minute interview with beat reporters on Tuesday at Citi Field, he got this much right: Amaro's comments detracted from the fact that what he said about the organization's prospects is 100 percent correct.
It makes no sense to rush them to the big leagues.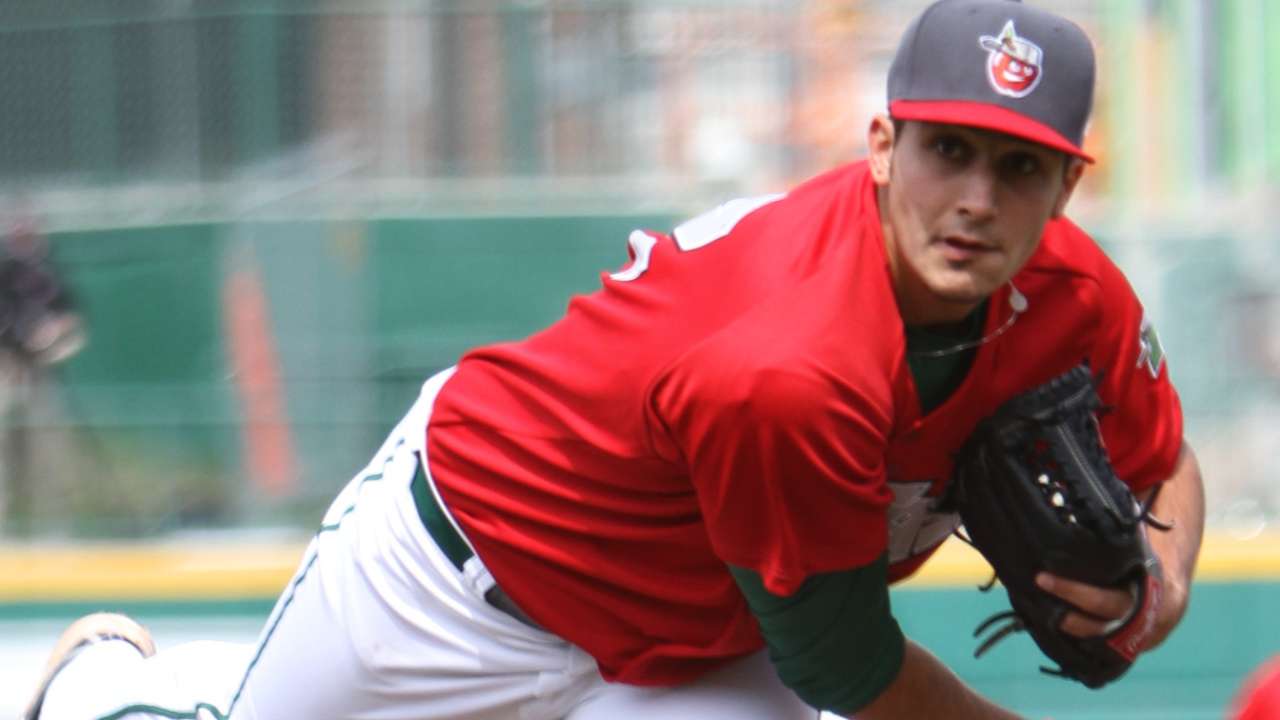 "Listen, I'm as excited about seeing these guys -- the [Aaron] Nolas, the [Zach] Eflins, the [Roman] Quinns, and some of the other players who are having a lot of success right now -- as any of [the fans]," Amaro said. "But there's a process they have to go through. There's a process and a plan in place."
Of course, it has been difficult to trust the Phillies' plan after the past few years. The Phils won a franchise-record 102 games in 2011, but despite one of the highest payrolls in baseball, they have trended downward since. They finished 81-81 in 2012 and 73-89 in each of the previous two seasons.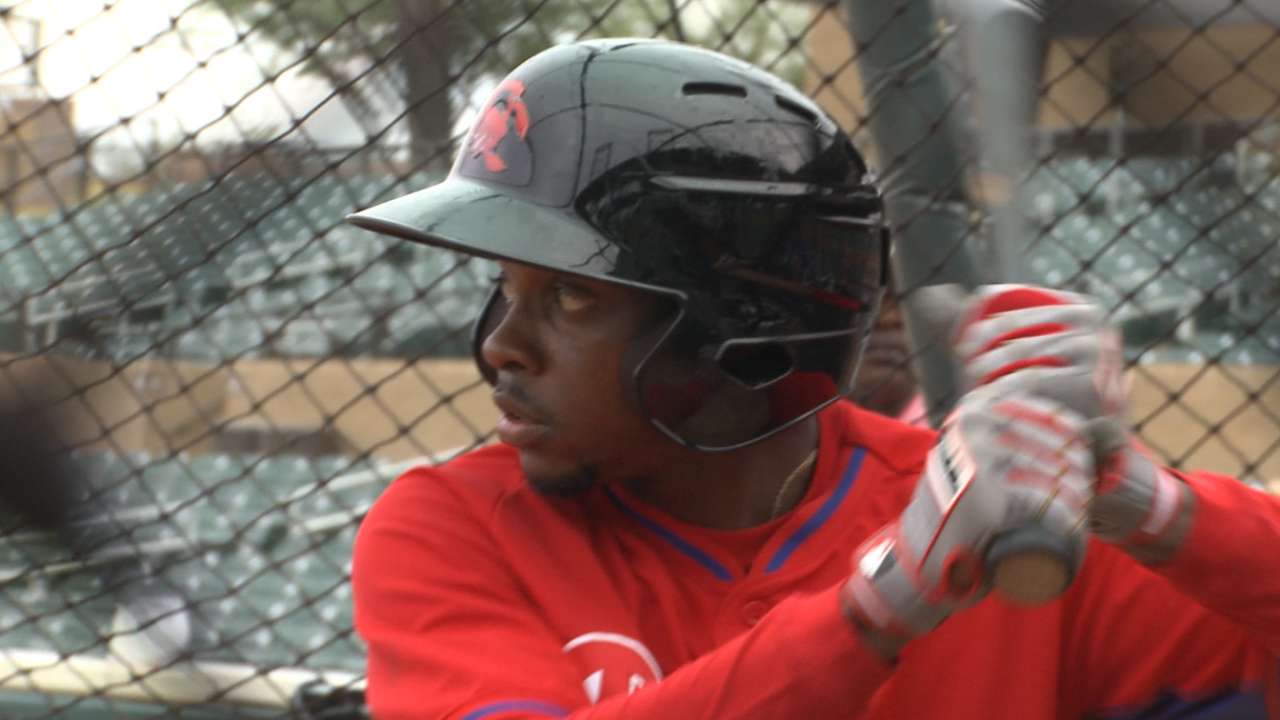 This year's Phillies are on pace to finish 63-99.
The Phils' plan in recent seasons was to add complementary pieces here and there and hope that Jimmy Rollins, Chase Utley, Ryan Howard and Carlos Ruiz could turn back the clock.
But the sentimentality for 2008 died last August, when Pat Gillick became team president. Gillick, who is in the Hall of Fame partially because he built the Blue Jays from the ground up as an expansion team, said the Phillies would rebuild.
Gillick also said it would take time. The Phils, he said, would not compete again until 2017 at the earliest.
What is happening this season is what rebuilding is. It is a lot of frustration. It is giving players extended opportunities to prove themselves because the organization has nothing to lose by letting them play. It is watching players on one-year contracts like Jerome Williams, Sean O'Sullivan and Chad Billingsley pitch in the rotation while Nola, Eflin and others learn their craft in the Minor Leagues.
Amaro got heated this week probably because he has been asked incessantly about Nola, whom the team selected in the first round of the 2014 First-Year Player Draft.
When is Nola coming up? Why don't the Phillies ever promote their prospects when they are young?
Nola has made 20 starts in the Minor Leagues. Compare that to the number of Minor League starts made by other former first-round picks out of college before they became established big leaguers:
• 2006: Tim Lincecum (10th pick, 13 starts); Max Scherzer (11th pick, 30 starts); Ian Kennedy (21st pick, 43 starts)
• 2007: David Price (first pick, 27 starts); Tommy Hunter (54th pick, 36 starts)
• 2008: Brian Matusz (fourth pick, 19 starts); Andrew Cashner (19th pick, 39 starts); Wade Miley (43rd pick, 73 starts)
• 2009: Stephen Strasburg (first pick, 11 starts); Mike Minor (seventh pick, 41 starts); Mike Leake (eighth pick, zero starts)
• 2010: Matt Harvey (seventh pick, 46 starts)
• 2011: Gerrit Cole (first pick, 38 starts); Sonny Gray (18th pick, 53 starts)
• 2012: Michael Wacha (19th pick, 26 appearances, 17 starts)
The average of that group is 32.4 Minor League starts. If you remove Leake from the equation because he is an anomaly, the average is 34.7.
Sure, Strasburg made just 11 starts in the Minors before his promotion, but no scout has compared Nola to Strasburg (or other aces like Lincecum, Price or Harvey). Many scouts see Nola as a solid No. 3 starter someday. And in regard to the Phillies being slow to promote other young prospects, quite frankly, there has not been a single player in the Phils' system over the past 10-plus seasons that can compare to Mike Trout, Giancarlo Stanton or Bryce Harper.
Besides, the Phillies do not need Nola or Quinn or J.P. Crawford right now. They are not a pitcher or player away from competing for a National League Wild Card spot. If they were, one of those prospects might have been called up already.
This season is about the long term. This is about a sustained run of success. Calling up Nola, Eflin, Quinn, Crawford and others before they are ready would not help the Phils achieve that.
"Aaron Nola used to pitch at LSU once a week, and he never pitched in the summertime," Amaro said. "When we first drafted him, he wasn't on a five-day rotation; we had to gradually work him in from seven days to six days to five days so he could get used to that routine.
"It takes its toll. It's a process, just like anything else. There's a rhyme to the reason. That might not jibe with everybody the way that we're doing it, but I think we're doing it in the best interest of the club and the player."
Amaro was right, even if nobody heard it.
Todd Zolecki is a reporter for MLB.com. Read his Phillies blog The Zo Zone, follow him on Twitter and listen to his podcast. This story was not subject to the approval of Major League Baseball or its clubs.