New turf at Rogers Centre playing to mixed reviews
Consensus is that surface slows down balls, reduces number of extra-base hits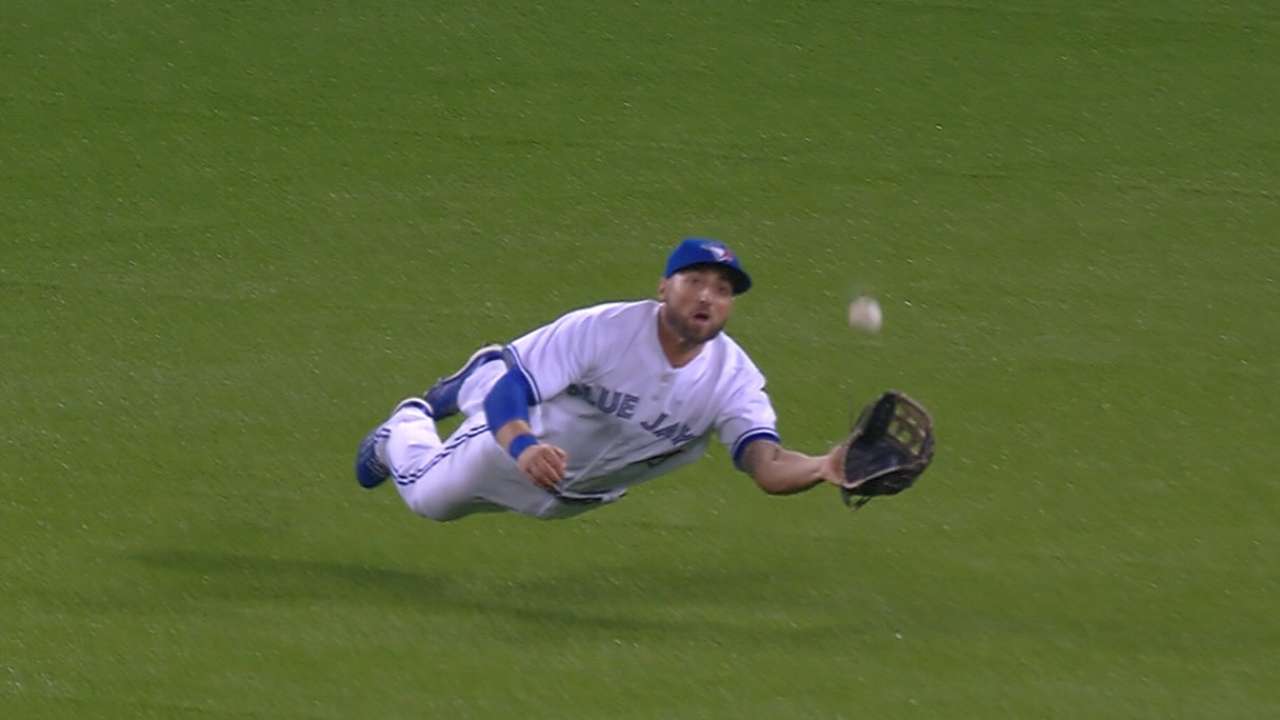 TORONTO -- The new artificial turf at Rogers Centre has played to mixed reviews. More than one-quarter of the way through the 2015 campaign, the surface has become a topic of discussion -- for better or worse -- in virtually every home series the Blue Jays have played.
The consensus is that it's softer and thus easier on the body than the previous surface, which was blamed for contributing to wear and tear on players over the course of 81 Blue Jays home games. The new surface appears to mitigate that.
To the displeasure of hitters, the new turf has been repeatedly noted to suck up grounders, and hits to the gap that used to roll for extra-base hits are dying in the outfield. Then there's the odd hop that leaves everyone scratching their head. Needless to say, the new green playing field at the Toronto stadium has taken some getting used to.
"The other teams come in here and say, 'I don't know how you guys do it,'" Blue Jays infielder Steve Tolleson said. "We're a home run-hitting team, so for the most part, we're able to avoid it. But for a speed team who pounds the ball on the ground, it's outs."
There's no debate that the new surface is softer, but whether that translates into better health remains to be seen. Tolleson said it's still hard on the body, and he likened it to running on sand.
"We're probably better conditioned because of it," Tolleson said.
Kevin Pillar has gotten up close and personal with the new turf as much as anyone. Pillar, who's well known for making diving plays in the Blue Jays' outfield, comes crashing down on the surface on a regular basis. Aside from the impact of landing, Pillar also has to deal with turf burn, which he sported on his forearm during the series against the Mariners last weekend.
"There's always going to be pain. I think any sort of synthetic turf is going to give you that burning feeling," Pillar said. "I would say it is a little bit softer than what it used to be. I thought it was a little more unstable, but lately it's improving."
Several Blue Jays said earlier in the season that they expected the turf to settle down as the season progressed, but nearing the two-month mark, that's yet to happen.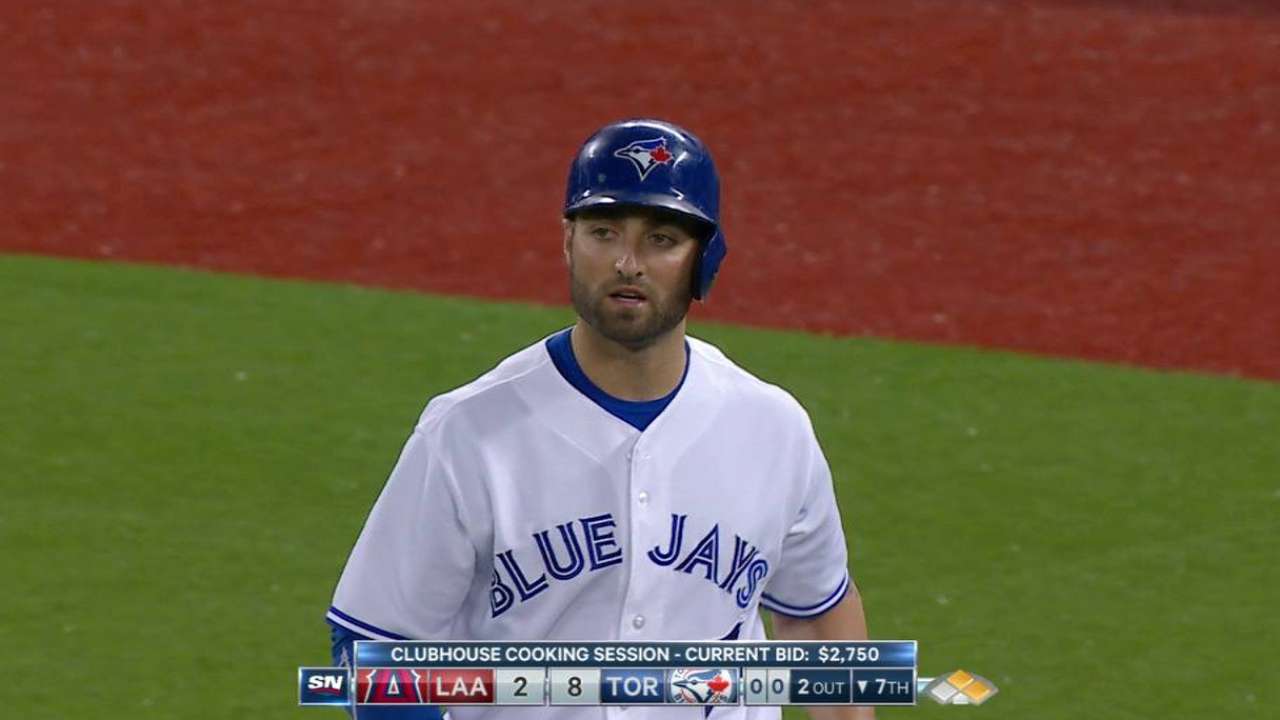 While the new surface has become a way of life for the Blue Jays, visiting teams have felt its effect to varying degrees. Rays shortstop Asdrubal Cabrera caught a rubber pellet in the eye during the home opener back in April, and Orioles second baseman Jimmy Paredes was stuck in the face during batting practice when a grounder took a strange hop.
In the past week, there have been several instances of strange ball behavior. Kyle Seager's swinging bunt had all the makings of a foul ball in fourth inning of Friday's Mariners-Blue Jays game, but at the last second, it took a sharp turn and stayed fair, resulting in an infield single. A day earlier, the Blue Jays' Ryan Goins shot a chopper toward the Angels' Marc Krauss that took a wicked kick and bounced over the shoulder of the first baseman, resulting in a double for Goins.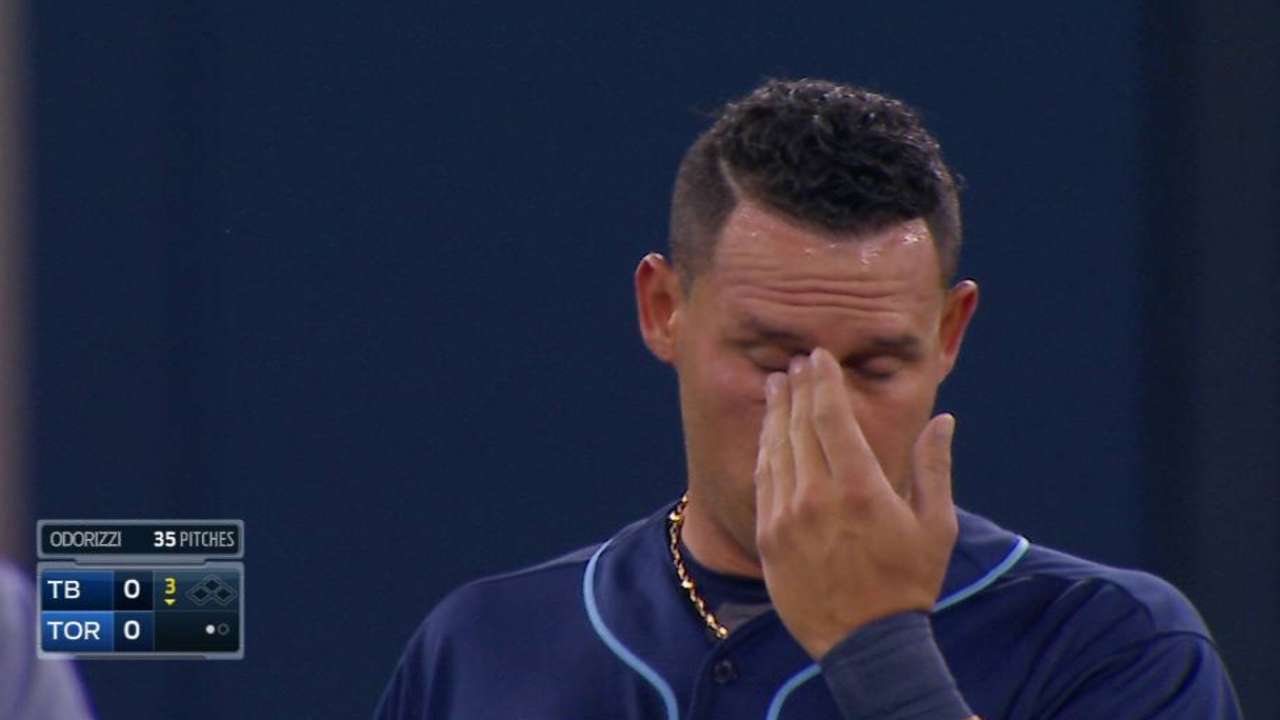 "It's obviously slower; choppers up the middle react differently. Bunts will stay fair," White Sox manager Robin Ventura said during his team's recent series there. "It's not like anything I've seen. It's unusual turf."
Braves manager Fredi Gonzalez remarked during his club's series in Toronto that balls hit into the deep outfield during batting practice weren't making it to the wall on a roll, let alone a bounce, and that bunts would come to a near stop as soon as they hit the ground.
"If I was a fast guy, I'd be using it to my advantage, because for the third baseman to stop me [on a bunt], he would have to play even with the pitcher," Gonzalez said.
Blue Jays manager John Gibbons said hasn't heard any complaints from his players.
"They've gotten used it. They know what to expect, and I think it's maybe helped us more than it's hurt us," he said. "Some ground balls we're getting to that normally get through, and there's times, too, it's probably taken away hits."
Jamie Ross is an associate reporter for MLB.com. This story was not subject to the approval of Major League Baseball or its clubs.