Top Rockies prospect Dahl hurt in OF collision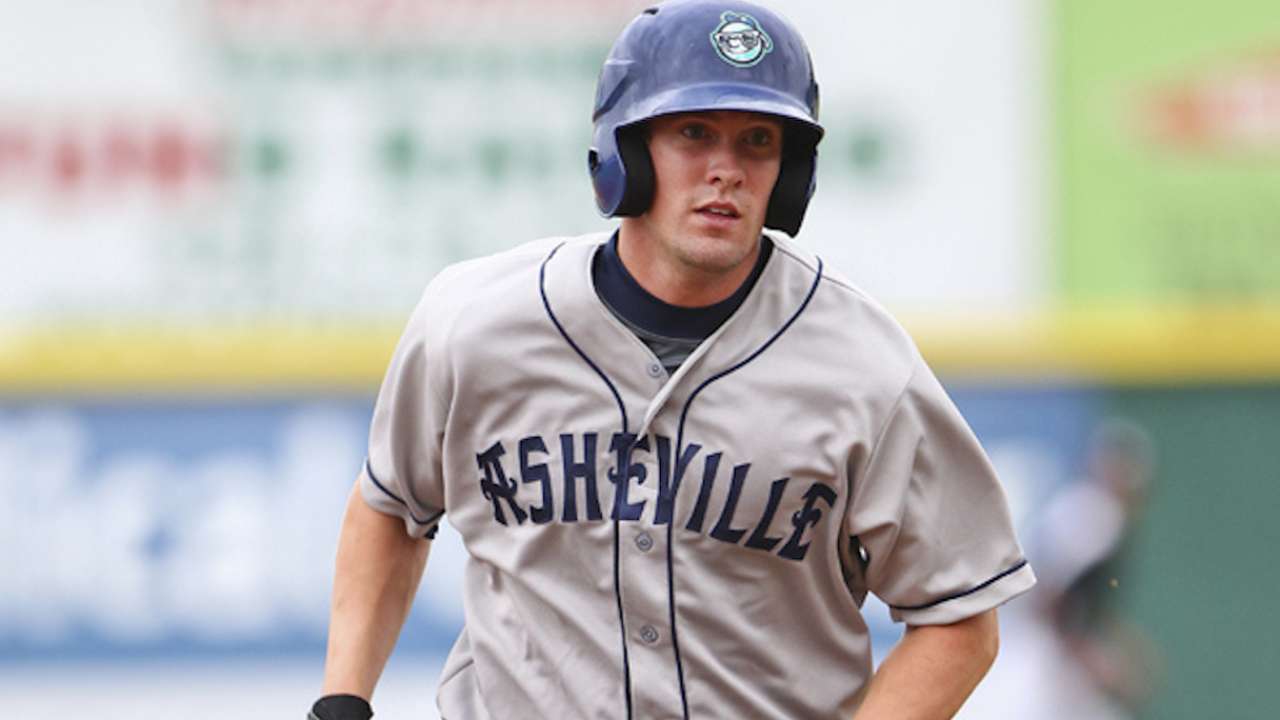 PHILADELPHIA -- The Rockies clarified on Friday that outfield prospect David Dahl underwent surgery Thursday to repair his spleen, but did not have a concussion or a broken rib as feared.
Dahl, the Rockies' No. 2 prospect this season according to MLB.com and the team's No. 1 pick in the 2012 MLB Draft, collided with a teammate while chasing a popup while playing for Double-A New Britain in a home game Tuesday. Dahl left the field under his own power, but later was rushed to a local hospital, where surgery was performed.
Rockies player development director Zach Wilson released the following statement Friday:
"Dahl was injured in yesterday's game during an outfield collision. He was taken to the emergency room and later underwent surgery to repair his spleen. He has no bone fractures and did not suffer a concussion. There is no timetable on David's return. The organization is in contact with David and his family, they are in our thoughts as we wish him the best as we help him toward his recovery."
Rockies manager Walt Weiss said he has seen video of the incident, and understands how a wind-blown pop-up in a difficult spot can lead to such a collision.
"That is one of those balls that was in no man's land," Weiss said. "The infielder is going after it hard, he's got a shot at it. The center fielder is coming in hard. Most of the time, neither one of them knows that they can catch it, so they keep going. It's one of those balls in a real tough spot."
Tweeting from the hospital Friday morning, Dahl refuted criticism that he was playing recklessly.
Doing a lot better today! #GoRockies pic.twitter.com/kW8aSg7G3a

- David Dahl (@ddahl21) May 29, 2015
In another development:
• Left-handed starting pitcher Tyler Anderson, the top Draft pick in 2011 and the 2014 Texas League pitcher of the year (7-4, 1.98 ERA in 23 starts), is moving closer to being able to throw again. Anderson has been resting a stress fracture that appeared near his left elbow toward the end of last season.
Wilson said Anderson and the organization's medical and training staffs are on board with rehab, rather than surgery -- which often involves placing a screw in the area.
"Tyler is working hard on his rehab and doing everything asked of him. He's getting closer and closer to being able to pick up a ball again," Wilson said.
Thomas Harding is a reporter for MLB.com. Follow him on Twitter @harding_at_mlb, and like his Facebook page. This story was not subject to the approval of Major League Baseball or its clubs.