Cashner finally gets support ... and a win
Offensive notes on Norris, Middlebrooks, Kemp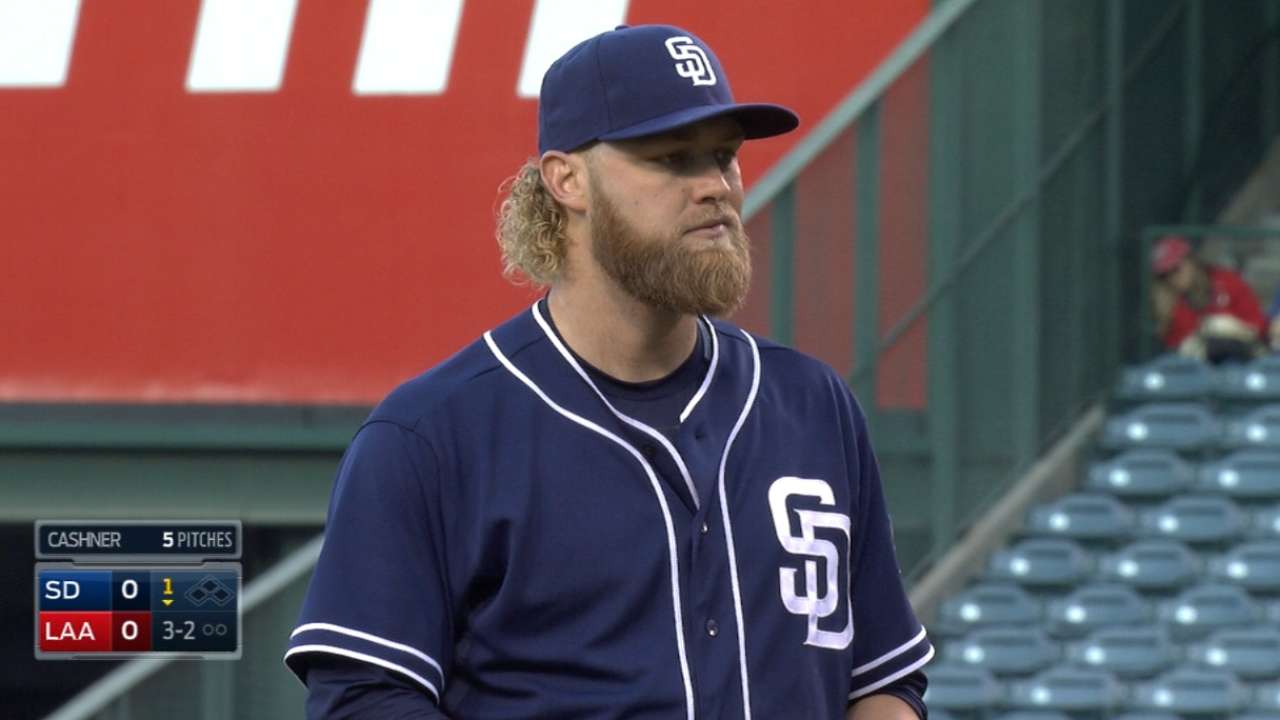 Bill Center, longtime sportswriter for U-T San Diego, is an employee of the Padres.
Andrew Cashner finally got his second win of the season Wednesday night in Anaheim. The right-hander allowed three runs on eight hits and a walk with six strikeouts over seven innings to pick up his second win and end a five-game losing streak.
San Diego scored five runs, which equaled the club's highest total in Cashner's first nine starts of the season.
Going into the game, Cashner was one of six Major League pitchers since 1920 to have seven losses in their first nine starts with an ERA of under 3.00. He was the first to accomplish the dubious feat since the Mets' Jim McAndrew in 1968.
Before Wednesday night, the Padres had scored three runs for Cashner over his last six starts and his run support average of 2.41 was the sixth-lowest mark in the Major Leagues and the third-worst mark in the National League.
In addition, the defense had also failed Cashner, who had been charged with a Major League-leading 12 unearned runs.
Lack of support was nothing new to Cashner.
Since the start of the 2014 season, Cashner is 7-14 with a 2.70 ERA. San Diego is 12-16 in his 28 starts over the span. Last season, Cashner was the first starting pitcher in Padres history -- and the first in Major Leagues since the Cardinals' Joe Magrane in 1988 -- to post a winning percentage of .417 or lower (he was 5-7) with a ERA of 2.55 or lower.
And since becoming a fulltime starter on April 20, 2013, Cashner is 17-23 despite a 2.86 ERA while holding opposing hitters to a .260 batting average in 55 starts.
The Padres are 2-8 in Cashner's 10 starts this season.
From the scorebook:
• The Pittsburgh Pirates come to Petco Park for a four-game series Thursday night riding a six-game winning streak. The Pirates are 24-22 overall. Thirty-nine of San Diego's first 48 games this season have been against teams with a winning record. The Padres are 18-21 in those games. Both the teams coming to San Diego on this homestand -- the Bucs and the New York Mets -- have winning records.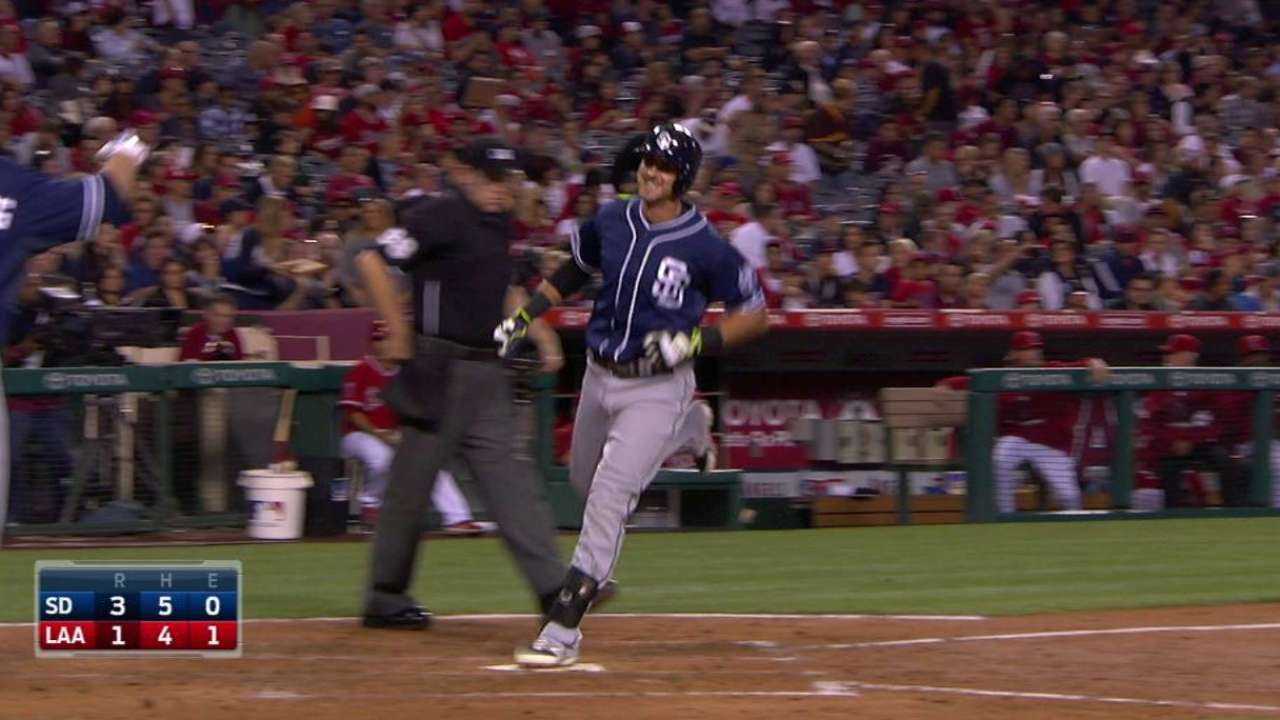 • Third baseman Will Middlebrooks is 15-for-51 (.294) with two doubles and two homers for five RBIs and four runs scored since May 12. He has raised his batting average from .189 to .226 during the surge. Middlebrooks' three RBIs Wednesday night equalled his total in his previous 29 games. Middlebrooks has also struck out 12 times in his last 51 at-bats.
• Right fielder Matt Kemp was 3-for-10 with a double, four RBIs and a run scored in the final two games at Anaheim and threw out the would-be tying run at second for the final out in Wednesday night's 5-4 win. Kemp is 5-for-17 over his last four games after going 1-for-18 in his previous five games.
•Catcher Derek Norris was 2-for-4 with his 17th double Wednesday night. The Padres' single-season record for doubles is 49 by Hall of Famer Tony Gwynn in 1997. Norris is on a 57-double pace. Norris leads all Major League catchers in doubles, extra-base hits (21) and runners caught stealing (14). He leads NL catchers with 28 RBIs and is tied for the NL lead in hits by a catcher (47).