D-backs' options for top pick a good problem
No consensus for Draft's No. 1 overall selection, but brass has narrowed list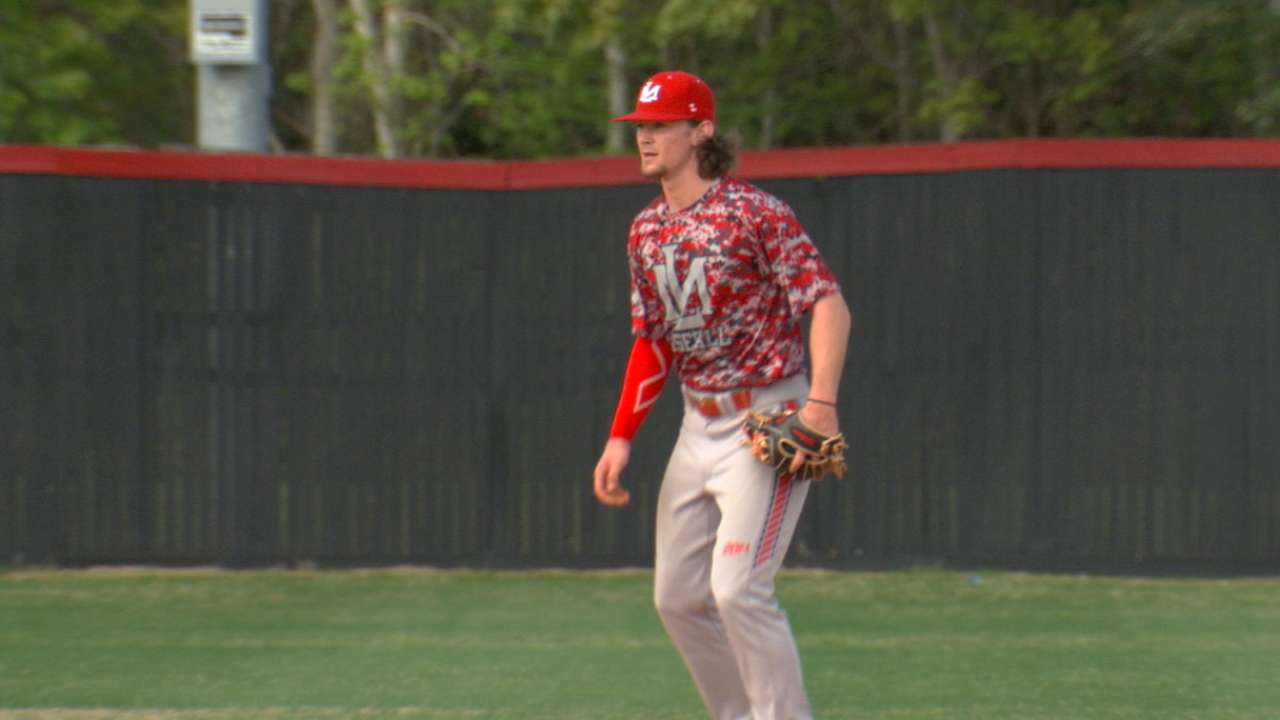 MILWAUKEE -- On Thursday morning, the D-backs' area scouts and crosscheckers began meeting at Salt River Fields to put together their Draft board, kicking off 10 days of discussions that will culminate with the First-Year Player Draft, taking place from June 8-10.
When the Draft begins at 4 p.m. MST that Monday, all eyes will be on Arizona, which owns the first overall pick for just the second time in franchise history.
2015 First-Year Player Draft order
This year's Draft is said to be deep, but not necessarily top-heavy, without a consensus No. 1 pick. In 2005, the only other time the D-backs had the top pick, high school shortstop Justin Upton was the club's choice.
2015 First-Year Player Draft prospects
"Honestly, I think this is a great Draft," Arizona scouting director Deric Ladnier said. "I think there is tremendous depth. There are a lot of players that I've seen that I really like. But as far as that guy who has been anointed -- the Justin Uptons the Stephen Strasburgs, the Bryce Harpers, the David Prices -- they're not there. The thing that I can assure you is the player we select is going to be the right player for this organization where we are as an organization, and it's going to be the best player for the organization."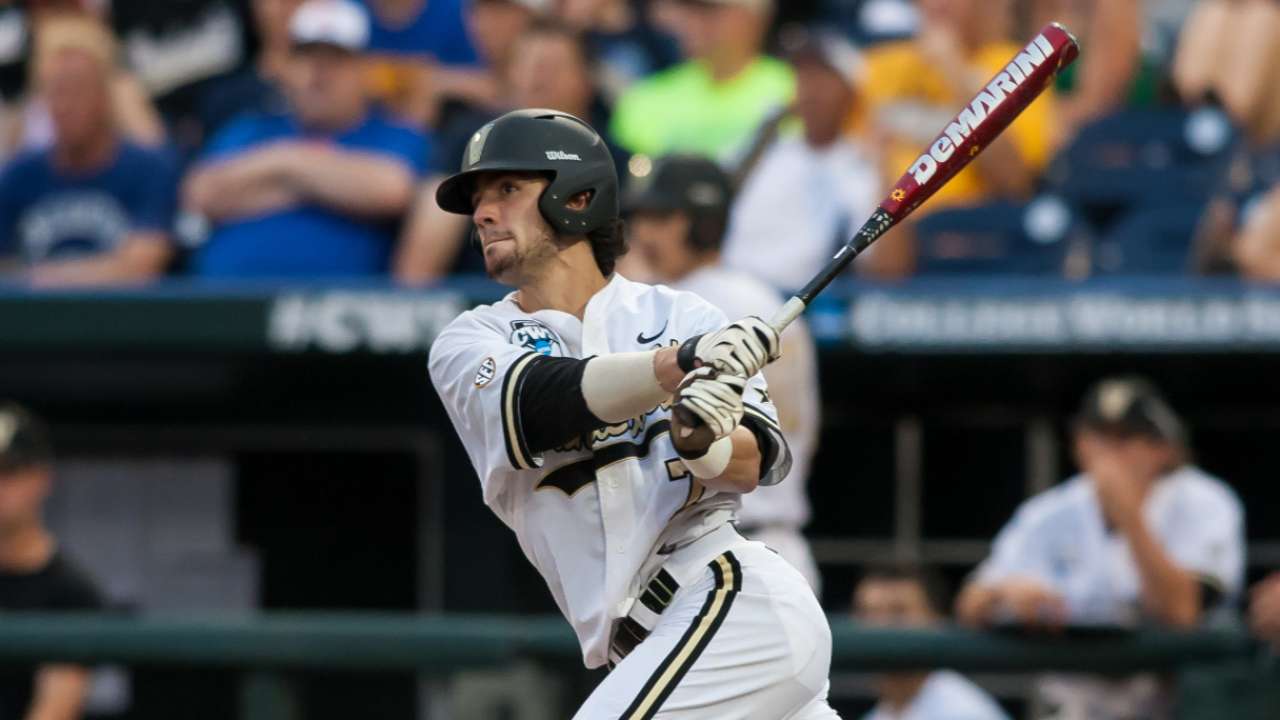 This is Ladnier's first year running the D-backs' Draft room, but it's not his first experience with the No. 1 overall pick.
While the Royals' scouting director from 2001-08, Ladnier and Kansas City selected right-hander Luke Hochevar with the top overall pick of the '06 Draft. He was also a member of the Nationals' front office when it picked Strasburg and Harper No. 1 overall in 2009 and '10, respectively.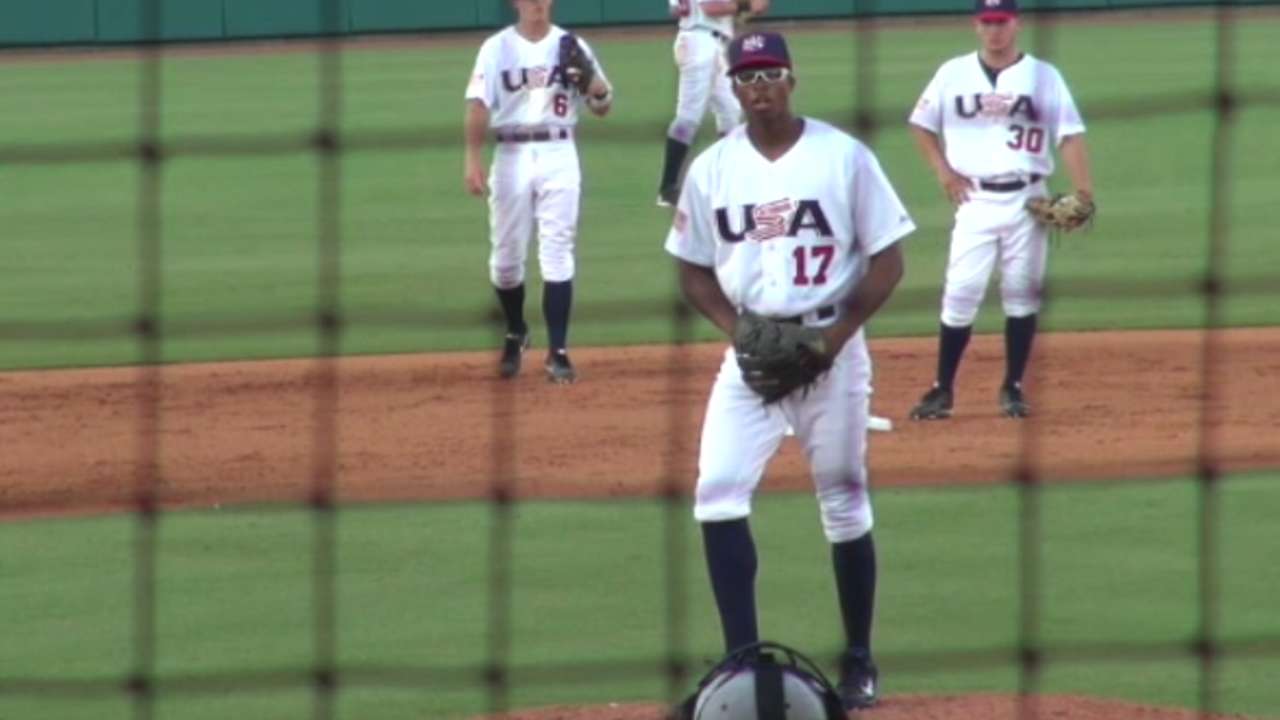 "Absolutely," Ladnier said when asked if that experience has helped him this year. "It's like anything -- the more times you're involved in it, you realize or you mature enough to the point where you understand all of the things that encompass having the No. 1 pick, the process that you have to go through, the scrutiny of the media, the scrutiny of the media on the players and then the players that you select having to deal with the scrutiny of being the No. 1 pick."
For this year's top pick, there hasn't been a clear consensus among most mock Drafts, which have linked Arizona to Vanderbilt shortstop Dansby Swanson, UC Santa Barbara right-hander Dillon Tate, Vanderbilt right-hander Carson Fullmer, Illinois lefty Tyler Jay and high school shortstop Brendan Rodgers. Lately, high school catcher Tyler Stephenson has entered the discussion.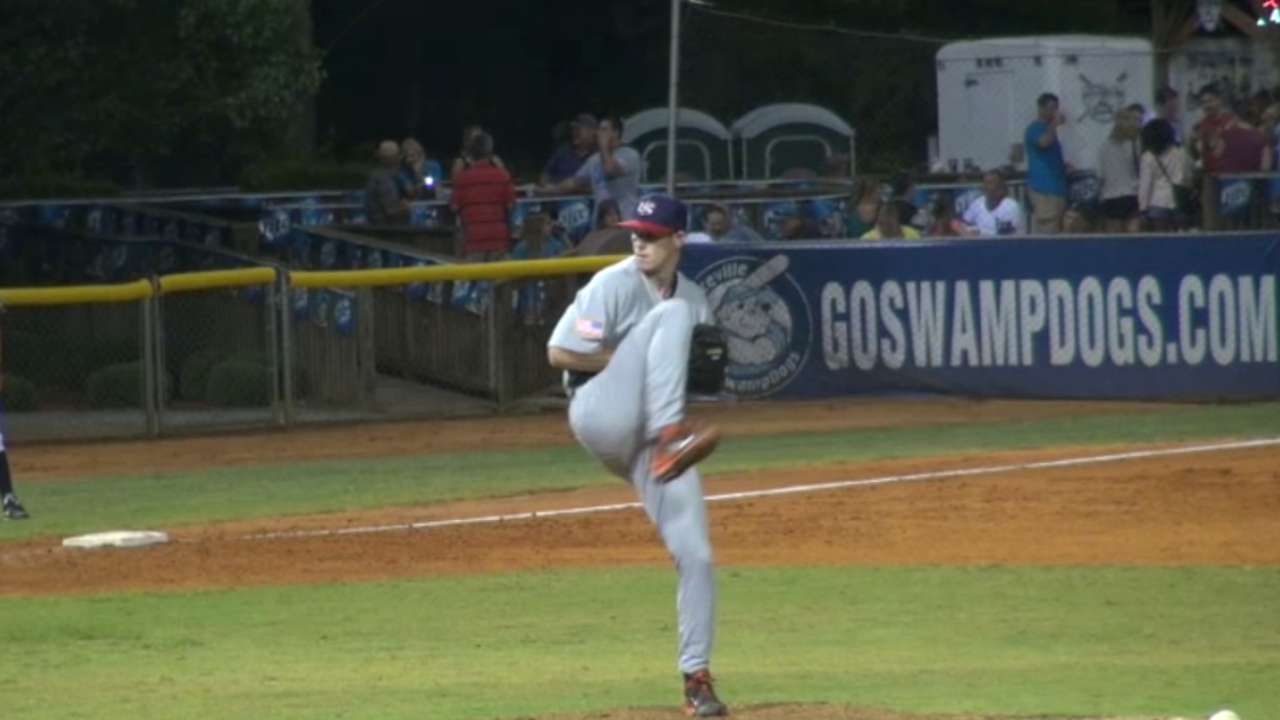 "There are five guys that we have varying opinions on, and respectfully, we'll go through that process," Ladnier said of the No. 1 pick. "I have my own thought process, [senior vice president of baseball operations De Jon Watson] has his own thought process, [general manager Dave Stewart] has his, our crosscheckers have theirs, our area scouts have theirs. But I think it's easy to say there are five names that we're going to have some in-depth conversations about."
The D-backs will also pick 43rd and 76th, then will make a selection every 30 picks afterward. Arizona had the No. 75 overall pick in the Competitive Balance B Round but traded it to the Braves.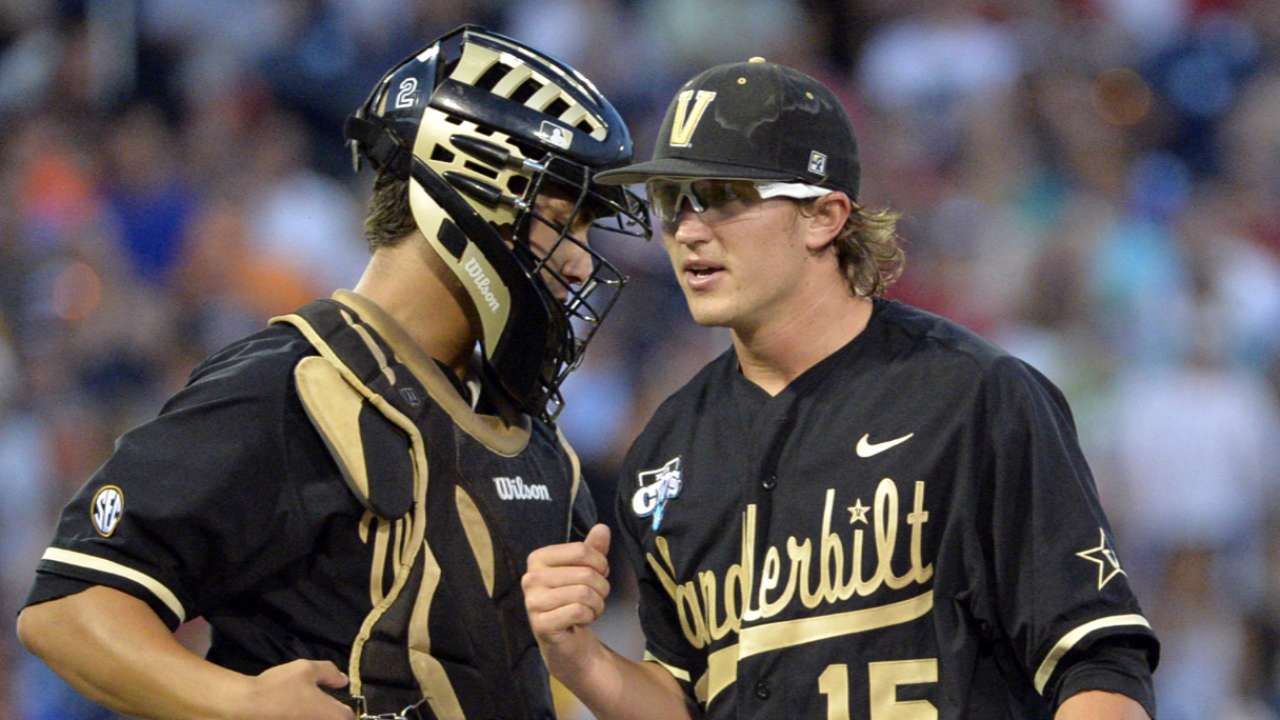 The Draft Preview show on MLB.com and MLB Network will begin on June 8 at 3 p.m. MST. Live Draft coverage from MLB Network's Studio 42 begins at 4 p.m., with the top 75 picks streamed on MLB.com and broadcast on MLB Network. MLB.com's exclusive coverage of the second and third days will begin with a live Draft show at 9:30 a.m. on June 9.
Steve Gilbert is a reporter for MLB.com. Read his blog, Inside the D-backs, and follow him on Twitter @SteveGilbertMLB. This story was not subject to the approval of Major League Baseball or its clubs.