Phoenix to host '16 Diversity Business Summit
Chase Field, Salt River Fields will serve as joint home of event next March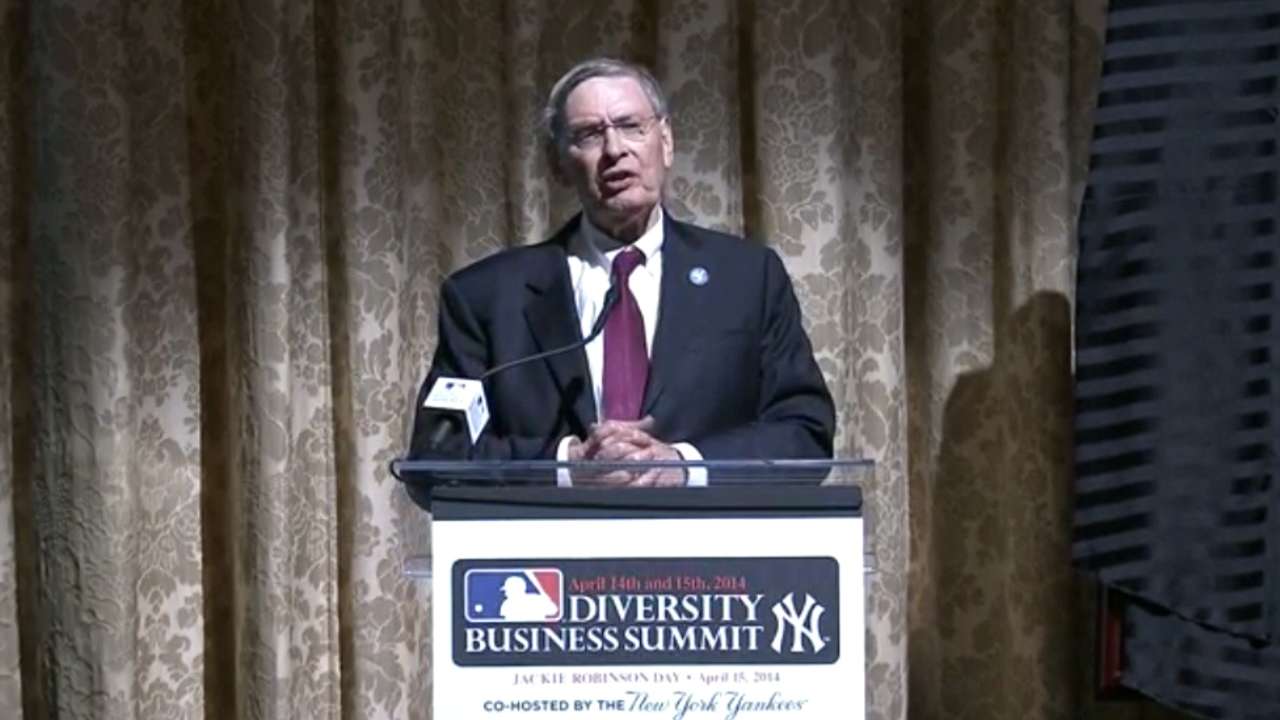 The Diversity Business Summit is coming back after a year's hiatus.
Major League Baseball announced plans on Thursday to bring back the groundbreaking event, which seeks to connect attendees with exclusive access to executives from all 30 big league clubs and the league's central office, in addition to representatives of MLB Network and MLB Advanced Media.
The next summit will take place from March 8-9, 2016, in Phoenix, and it marks the first time the event will be held during Spring Training. Chase Field, the regular-season home of the Arizona Diamondbacks, and Salt River Fields, the team's Spring Training home, will serve as the host.
The Diversity Business Summit, which has been held three times, gives the public a direct line to opportunities to take part in business with baseball. Attendees will have a chance to network and attend workshops, roundtable discussions and a keynote speech by Commissioner Rob Manfred.
"Major League Baseball is pleased to join the Arizona Diamondbacks in hosting the 2016 Diversity Business Summit, our first during Spring Training," Manfred said in an official statement.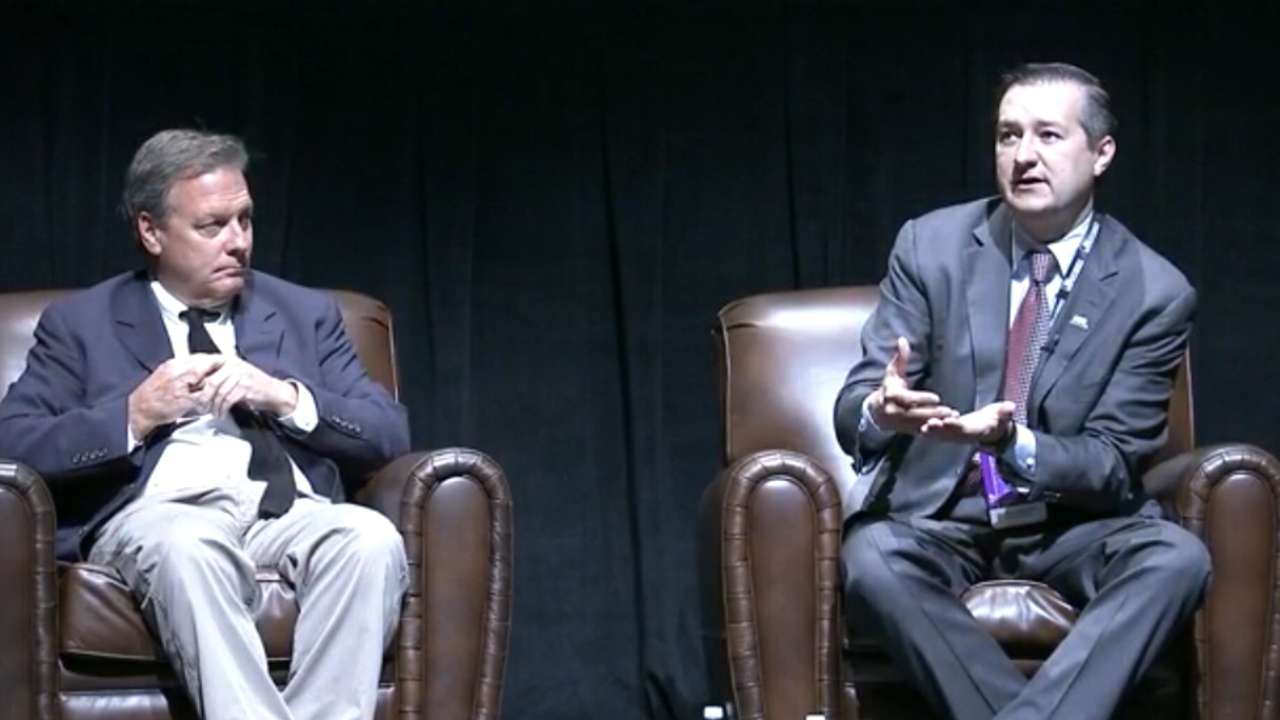 "Diversity and inclusion are core tenets of our industry. As fans gather in anticipation of the 2016 championship season, we will be proud to offer unparalleled access and networking toward the pursuit of business and employment opportunities within our game."
The first Diversity Business Summit, which was conceived by Wendy Lewis, MLB's senior vice president of diversity and strategic alliances, took place in Chicago in 2012. Houston served as the host for the summit in '13, and New York held the networking event in '14.
More than 3,000 people from cities all across the country attended the first few summits. Phoenix, the home to several teams in Spring Training, represents a new frontier.
"Arizona is one of the most diverse states in our nation, and we are honored to host this summit next year at a time when all eyes are on us," said D-backs president and chief operating officer Derrick Hall as part of a news release.
"We recognize the great importance of a diverse work force and supplier base, and we are proud to help lead the way in expanding those opportunities in baseball and making this the best summit to date."
Spencer Fordin is a reporter for MLB.com. This story was not subject to the approval of Major League Baseball or its clubs.