Inbox: How can Tampa Bay prevent more injuries?
Beat reporter Bill Chastain answers questions from Rays fans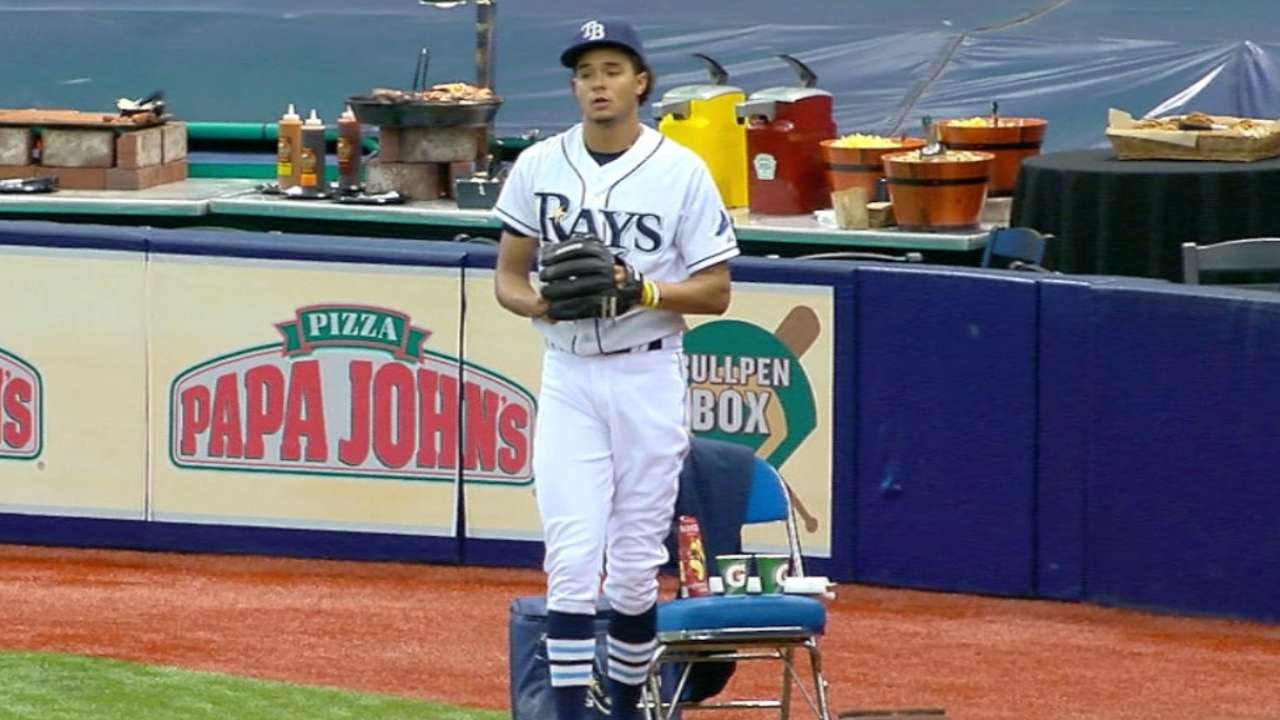 With all of the injuries the Rays have had, when is somebody going to check out the team's training staff? Two words: Preventative care.
-- Bob R., Richmond, Va.
I couldn't disagree with you more, Bob. First, from what I observe, the care the players get from the training staff is amazing. And if you want some numbers, consider this: Chris Archer and Jake Odorizzi began the 2014 season as the Rays' No. 4 and No. 5 starters, respectively, and haven't missed a start since. Tampa Bay has filled the other three spots with 12 pitchers in that span, giving the team 14 starters in 210 games. From 2008-13, the club used a Major League-low 20 starting pitchers in 973 games. The training staff has been a constant throughout the years. So I would conclude that the laws of probability finally caught up to the Rays' pitching staff, not that the training staff is lacking. Remember, throwing a baseball is not the most natural motion.
To this point of the season, I'm really happy how the Rays are playing, particularly given all the injuries. What do you see as the team's biggest concern for sustaining their performance?
-- Ted W., Tampa, Fla.
Keeping the bullpen fresh is the top concern. The Rays have a quality 'pen, but their starting-pitching depth is suspect. Odorizzi and Archer have been solid in giving the team six to seven innings per outing, and you can throw Nate Karns in there on most nights, but the other two slots in the rotation have come up short on a regular basis. What that does is leave more innings to fill by the bullpen, which creates situations where relievers are used for covering innings rather than for matchup situations. In addition, overuse can wear out a bullpen. Tampa Bay has had some success shuffling pitchers back and forth from Triple-A Durham. But you have to wonder if the starting rotation's lack of innings will ultimately be too much for the Rays to overcome.
Do you think Tim Beckham is finally a Major Leaguer? We've waited for this guy to arrive for a long time. Meanwhile, we've seen Buster Posey -- who the Rays could have drafted with the No. 1 pick of the 2008 Draft -- win three World Series. Are we finally going to see Beckham show something at the Major League level?
-- Chris K., Brandon, Fla.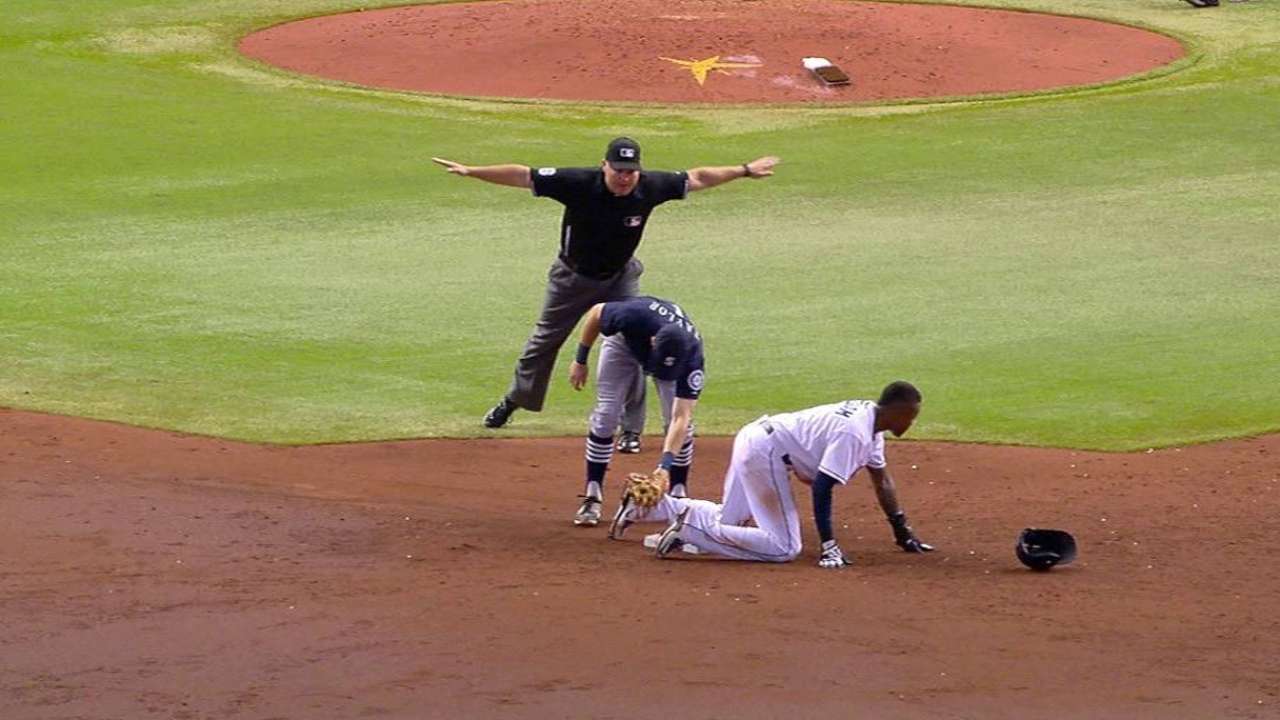 I've talked to a lot of amateur scouts, and they have said they would have gone with Beckham or Posey had they had the No. 1 pick in 2008. Of course we all know that hindsight is rarely wrong. Beckham might have arrived a little bit later than expected, but he's showing some nice skills. He's athletic and he can put a charge in the ball when he gets a hold of one. In the end, Beckham might not be Posey, but I would say he's finally to a point where he can be counted on to give the Rays something. Consistency is the difference between being average and great at the Major League level. Beckham has the skill set. He has to find the consistency.
After watching Jake McGee give up a grand slam to Kyle Seager on Tuesday night, I'm concerned if he's going to be able to rediscover the form he has had the last several seasons. I noticed his velocity was down. Is there something going wrong?
-- Tim S., Morgantown, W.Va.
I asked McGee about his velocity following Tuesday night's game and he assured me everything was fine. As for McGee getting back to where he was last season, I think he's a good bet to get there. However, I do think a few hiccups are to be expected. Coming back from any kind of surgery can't be easy.
Bill Chastain is a reporter for MLB.com. This story was not subject to the approval of Major League Baseball or its clubs.