MLB.com Columnist
Phil Rogers
ASG debate: Rizzo or A-Gone at first in NL?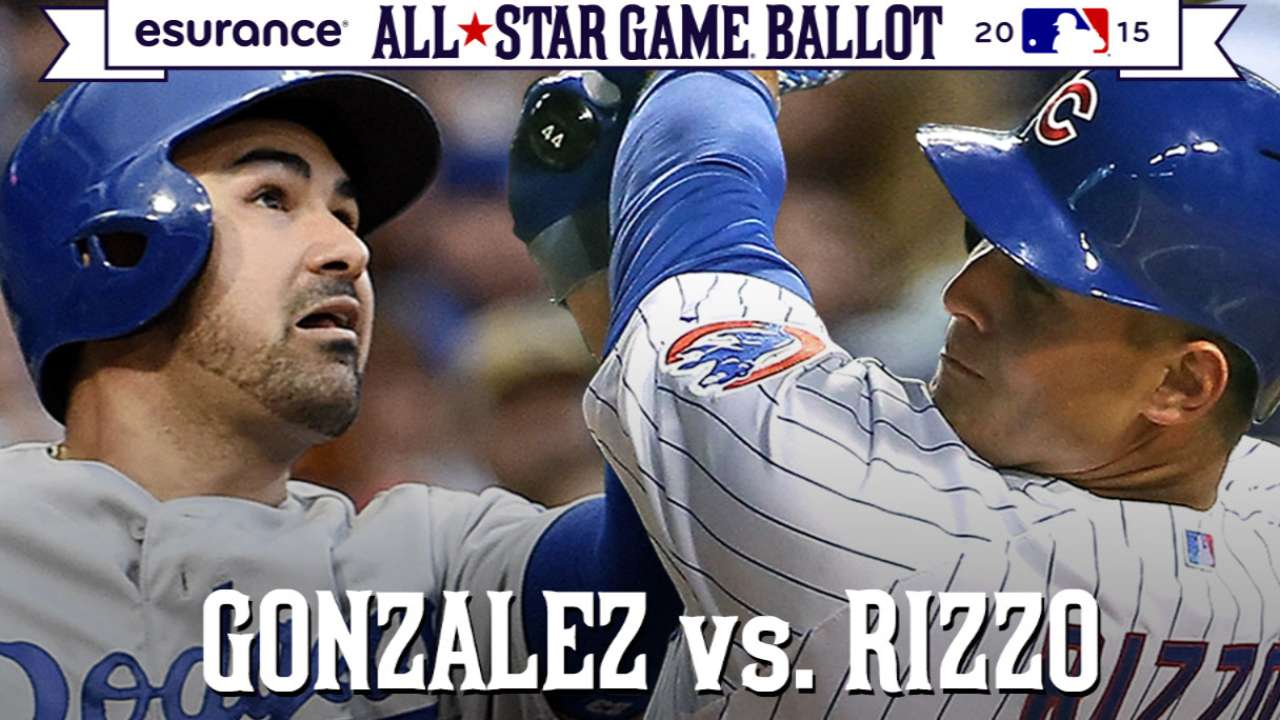 *** We will be doing daily ASG debates until 2015 Esurance MLB All-Star Game balloting ends on July 2. We will frequently be pitting one player against another and have a writer make a case for one of them, but that doesn't mean there aren't other great candidates for that position. In fact, your comments could spark a new debate for us to tackle. So let us know what you think! ***
Cubs manager Joe Maddon was asked the other day if he'd ever seen a hitter with as effective of a two-strike approach as Nationals outfielder Bryce Harper.
"You bet I have," Maddon shot back. "[Anthony] Rizzo. Riz. Riz has the same thing."
Maddon went on to talk about the beauty of hitters being willing to choke up on the bat when behind in the count -- "For all the young hitters out there, I don't know why it's so non-masculine to choke up," he said -- but that's fodder for another discussion. The topic on the table is who should be the starting first baseman for the National League in the All-Star Game.
• VOTE NOW: Cast your All-Star ballot
It speaks to the candidacy of the Cubs' Rizzo when their manager mentions him when asked about Harper, the hottest hitter on the planet. But it's one thing to be a candidate and another to be the best first baseman in the NL. That's a tall order considering the options include the D-backs' Paul Goldschmidt and the Reds' Joey Votto.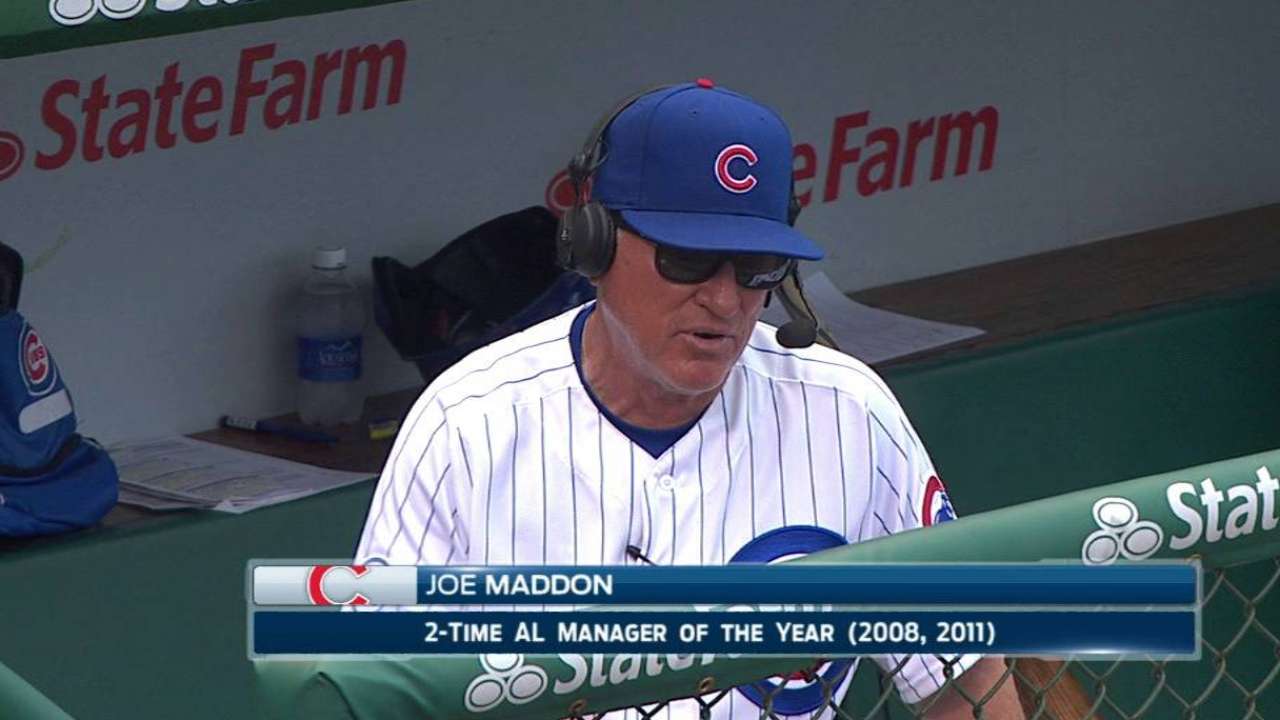 But being the best of the best isn't just about the numbers. It's about storylines as well, and that's where Adrian Gonzalez and Rizzo separate themselves. Gonzalez is the leader of heavily financed, ultra-talented Dodgers, who are backing up the hype with a 100-win pace; while Rizzo is only 25, he's been the old pro for the upwardly mobile Cubs, who are positioned for an NL Wild Card spot even though they have the youngest roster in the Major Leagues (average age: 26.9).
Rizzo would be a great choice. He's a great guy who beat Hodgkin's lymphoma and now does tireless research raising funds for cancer research while working to inspire those who are facing their own battles with the disease. Rizzo emerged as a force on the Cubs during their rebuilding under Theo Epstein, with his first three teams on the North Side finishing a combined 86 games under .500.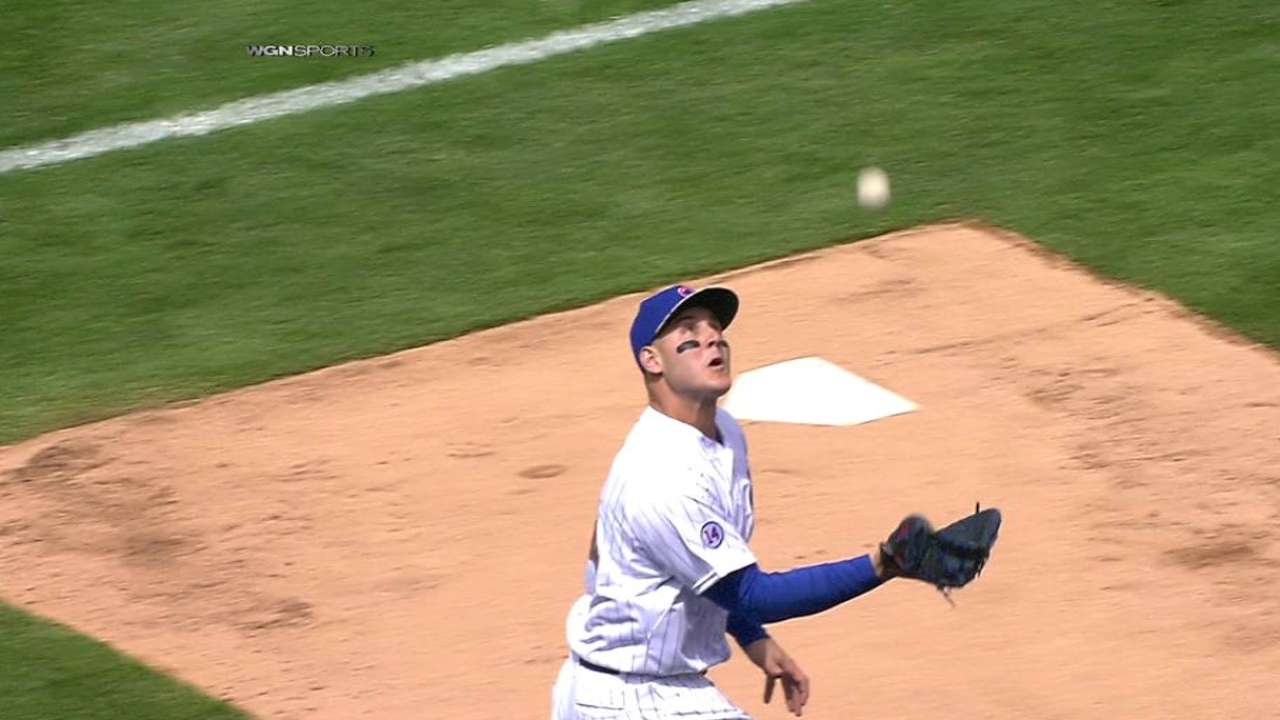 Rizzo played 160 games in 2013, but he hit only .233. He made a major jump forward in 2014, not only being named to his first All-Star team but winding up 10th on the NL MVP Award ballot despite an 89-loss season for the Cubs. Rizzo was so inspired by the hiring of Maddon and the signing of Jon Lester during the offseason that he predicted the Cubs would jump past the Cardinals and Pirates to win the NL Central, and he's doing his best to make that happen.
Through 46 games, Rizzo is hitting .315 with nine home runs, a career-high nine stolen bases -- who saw that coming? -- and a 1.009 OPS. He is hitting .361 with runners in scoring position and has accounted for three defensive runs saved, according to the Fangraphs' metrics. Normally you'd think that would make him the pick, wouldn't you?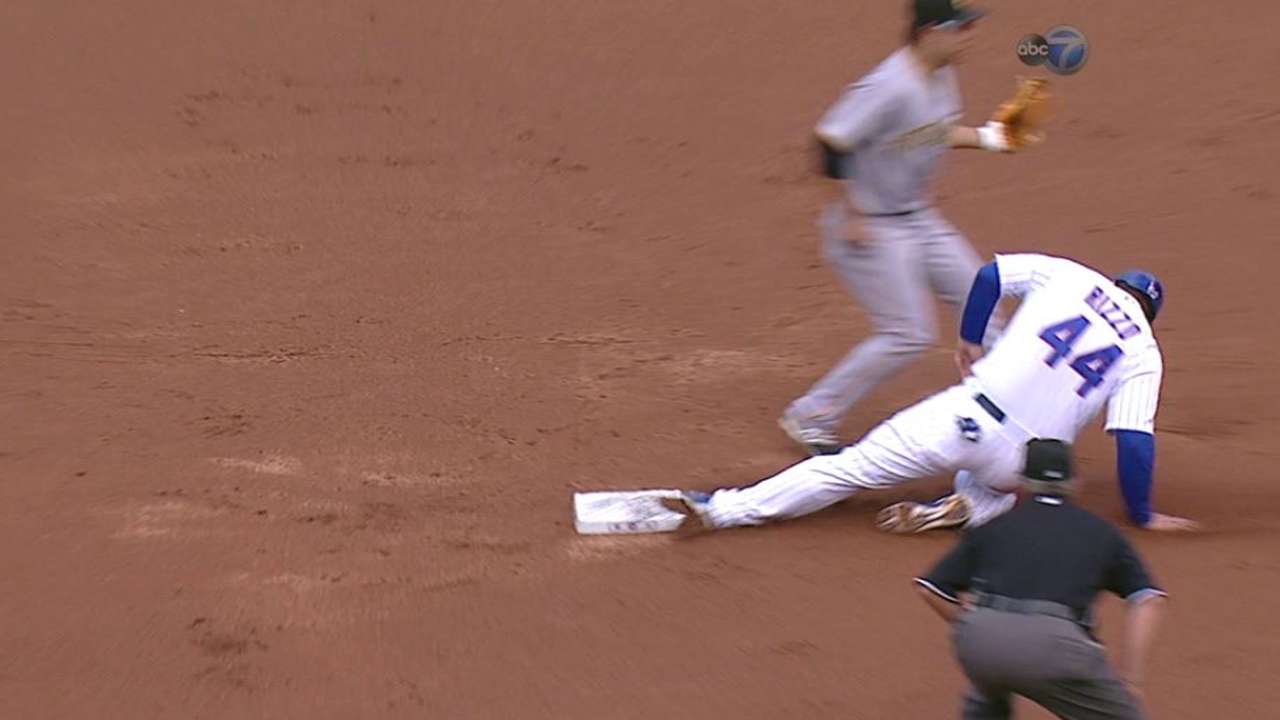 But when you take a hard look at Gonzalez, he sells you. He's the best first baseman in a great group of first basemen.
Through 45 games, the Dodgers' Gonzalez is hitting .341 with 10 home runs and a 1.045 OPS. He has a .394 average with runners in scoring position, and has struck out only slightly more often than he's walked (29/20, although that might actually work against him in this argument, as Rizzo has walked more often than he's struck out (25/22).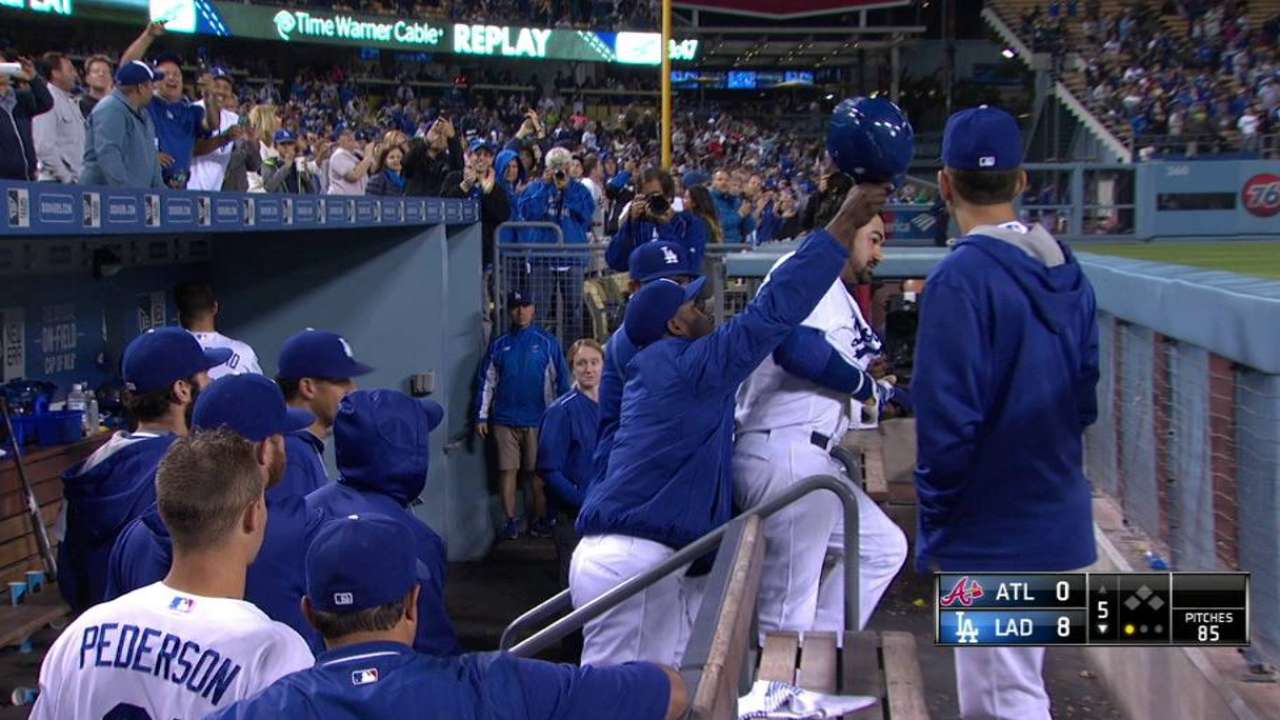 Gonzalez is the day-to-day rock of the remodeled Dodgers, who are winning without Matt Kemp. He's in the prime of what has been a terrific career.
You want to face Gonzalez in an early jam in the All-Star Game? Don't think so. He gets the call over Rizzo, but only by one of those whiskers he always seems to have growing on his chin.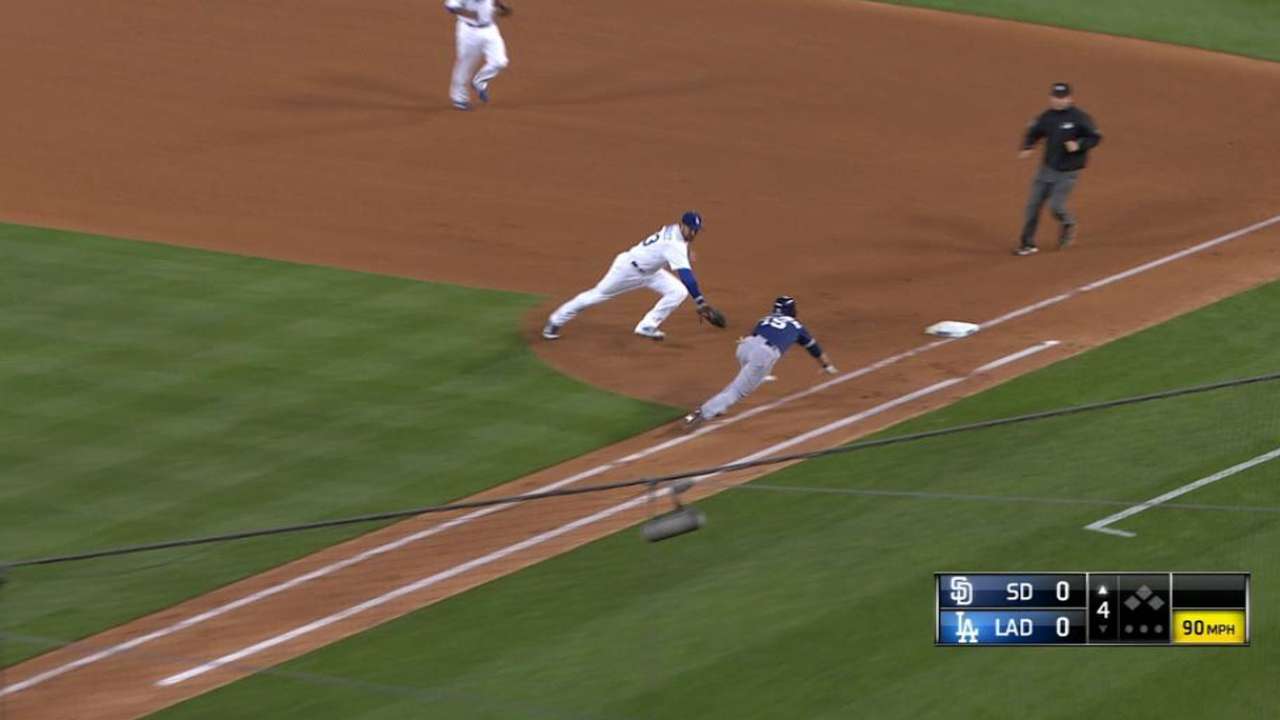 You can vote for starters at MLB.com and all 30 club sites -- on computers, tablets and smartphones -- until Thursday, July 2, at 11:59 p.m. ET. For the first time, voting is exclusively online.
Fans may also receive the ballot by texting VOTE to 89269 (USA) or 101010 (Canada). Or text VOTA for a ballot in Spanish. Message and data rates may apply. Up to five messages. No purchase required. Reply STOP to cancel. Reply HELP for info.
Following the announcement of the 2015 All-Stars, be sure to return to MLB.com and cast your 2015 Esurance MLB All-Star Game Final Vote for the final player for each league's All-Star roster. On Tuesday, July 14, watch the 2015 All-Star Game live on FOX, and during the game visit MLB.com to submit your choice for the Ted Williams Most Valuable Player Award presented by Chevrolet via the 2015 MLB All-Star Game MVP Vote.
MLB.com will provide extensive online coverage of All-Star Week festivities.
The 86th All-Star Game will be televised nationally by FOX, in Canada by Rogers Sportsnet and RDS, and worldwide by partners in more than 200 countries via MLB International's independent feed. ESPN Radio and ESPN Radio Deportes will provide national radio coverage of the All-Star Game. MLB Network and SiriusXM will also provide comprehensive All-Star Week coverage. For more information, please visit allstargame.com.
Phil Rogers is a columnist for MLB.com. This story was not subject to the approval of Major League Baseball or its clubs.