Gosewisch to have MRI after jamming knee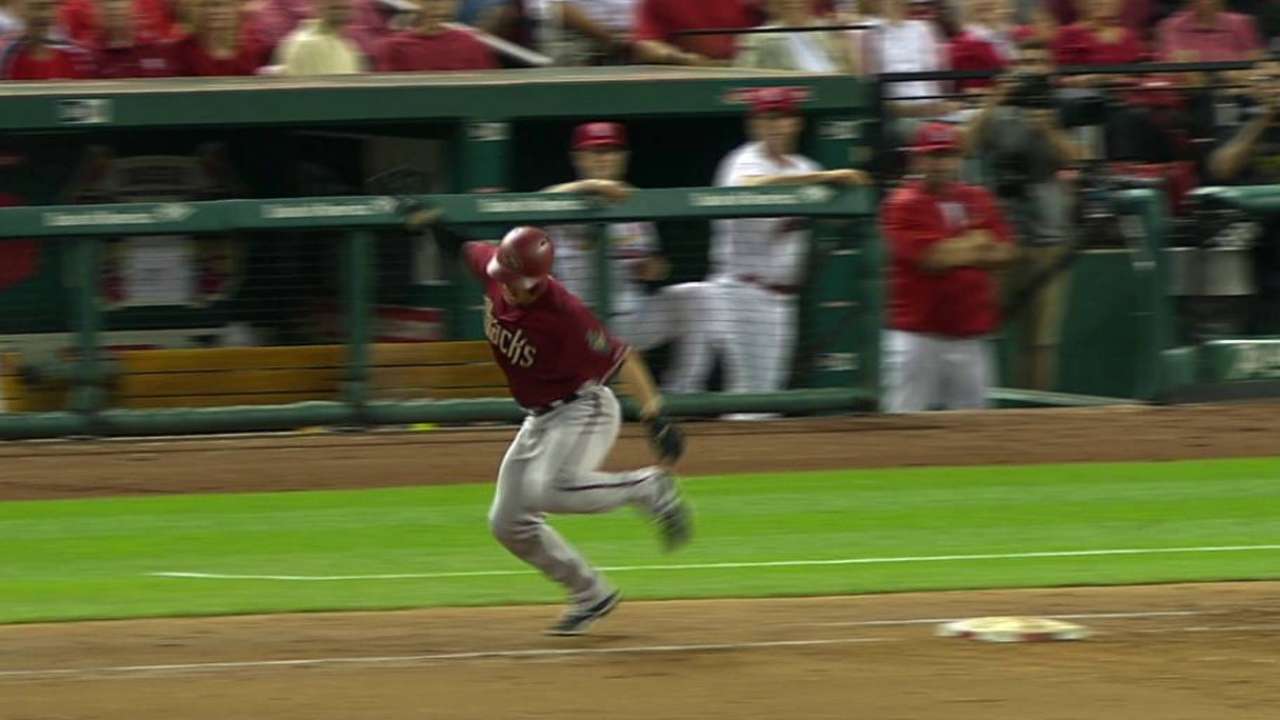 ST. LOUIS -- D-backs catcher Tuffy Gosewisch suffered what is being called a jammed left knee while trying to beat out a grounder in the sixth inning of Wednesday night's 4-3 D-backs loss to the Cardinals.
Gosewisch lunged for first base with his left leg and came up short of the bag and tumbled past the base, clutching his knee as he went to the ground.
"I was just trying to avoid the tag," Gosewisch said. "I saw the throw was off a little bit. Tried to jump out of the way of the tag and came down and landed on my leg kind of funny. It jammed up in there, and I felt like I twisted it a little bit. Just right when it happened, it was pretty painful."
An initial exam by doctors in the clubhouse just after the injury showed no apparent structural damage to the knee, but Gosewisch will have an MRI on Thursday when the team gets to Milwaukee.
"Not much I can do about it now," Gosewisch said. "Try to get healthy as fast as I can. I might wake up tomorrow and feel OK. We'll find out. Hopefully, like the doctor said, nothing major. Just take it day by day and see how the results are."
If Gosewisch is unavailable Friday, the D-backs will likely have to make a roster move, since they will not want to have just one catcher, Jordan Pacheco, available. The team has a pair of non-roster catchers at Triple-A Reno in veteran Jarrod Saltalamacchia and highly touted prospect Peter O'Brien.
Steve Gilbert is a reporter for MLB.com. Read his blog, Inside the D-backs, and follow him on Twitter @SteveGilbertMLB. This story was not subject to the approval of Major League Baseball or its clubs.