Execution lacking for Young on HR by A-Rod
Royals righty allows three-run blast to slugger in loss to Yanks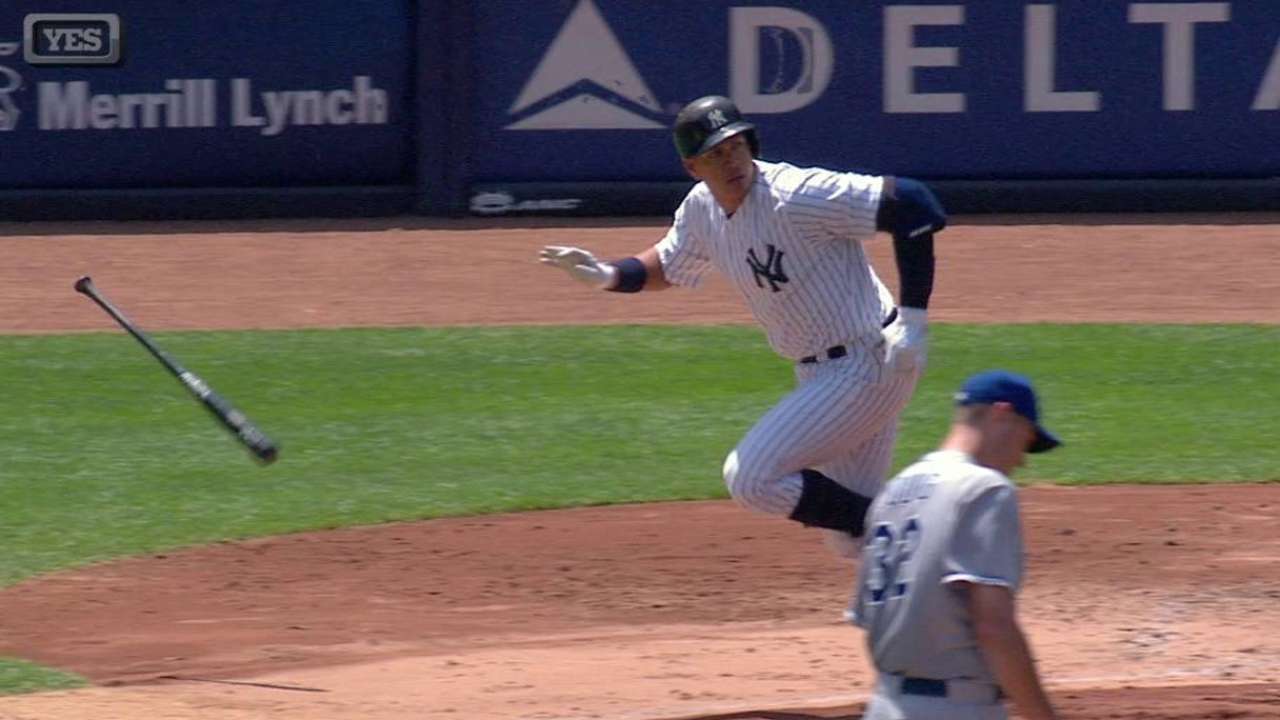 NEW YORK -- Royals right-hander Chris Young threw 101 pitches on Wednesday, 100 of them pretty close to where he wanted them.
But one pitch -- a slider that stayed flat -- cost him dearly as the Yankees' Alex Rodriguez smoked it for a three-run homer that was pivotal in sending the Royals to a 4-2 loss.
"It wasn't executed," Young said. "It was the right pitch selection, just not executed. That will happen.
"It's baseball. Some days that's a ground ball or it's taken. I'm not going to read too much into it. So be it."
Young also served up a solo homer to Brian McCann on a pitch way up out of the zone.
"He's a great hitter," Young said of McCann. "I have so much respect for Brian, we've played against each other a long time. I had given him like five or six straight sliders and I tried to slip a fastball past him in a great spot, I thought. But he did a great job of staying on top of it.
"He's a smart player. Sometimes in competition you just laugh it off -- he beat me."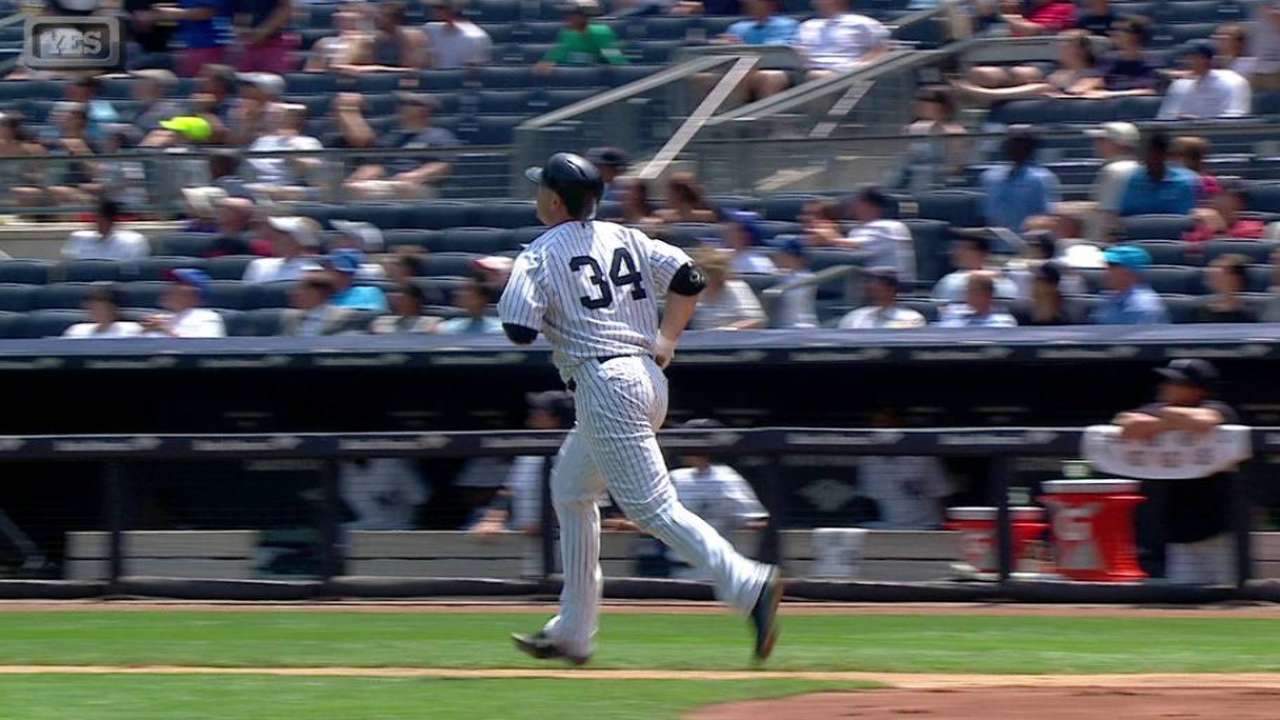 Young gave up four earned runs -- he had given up just one earned run in four previous starts -- but both he and manager Ned Yost felt he pitched far better than the numbers looked.
"He pitched really good," Yost said. "It was just that one slider that stayed kind of flat."
It was no consolation to Young that Rodriguez's homer, which just cleared the fence to the right of the 318-foot sign in left, or McCann's homer, a towering fly to the short porch in right, wouldn't have been homers at Kauffman Stadium.
"I don't know about that," Young said. "I can't say for certain. It is what it is. I don't mind pitching here. I welcome the challenge of it."
Young wasn't about to use the ballpark as an excuse.
"You still have to make good pitches," Young said. "It's the same anywhere -- Kauffman, Citi Field, Yankee Stadium -- just make good pitches."
Jeffrey Flanagan is a reporter for MLB.com. Follow him on Twitter at @FlannyMLB. This story was not subject to the approval of Major League Baseball or its clubs.