Arenado, LeMahieu need attention in ASG vote
Rockies duo shining on offense, defense; Tulowitzki third among shortstops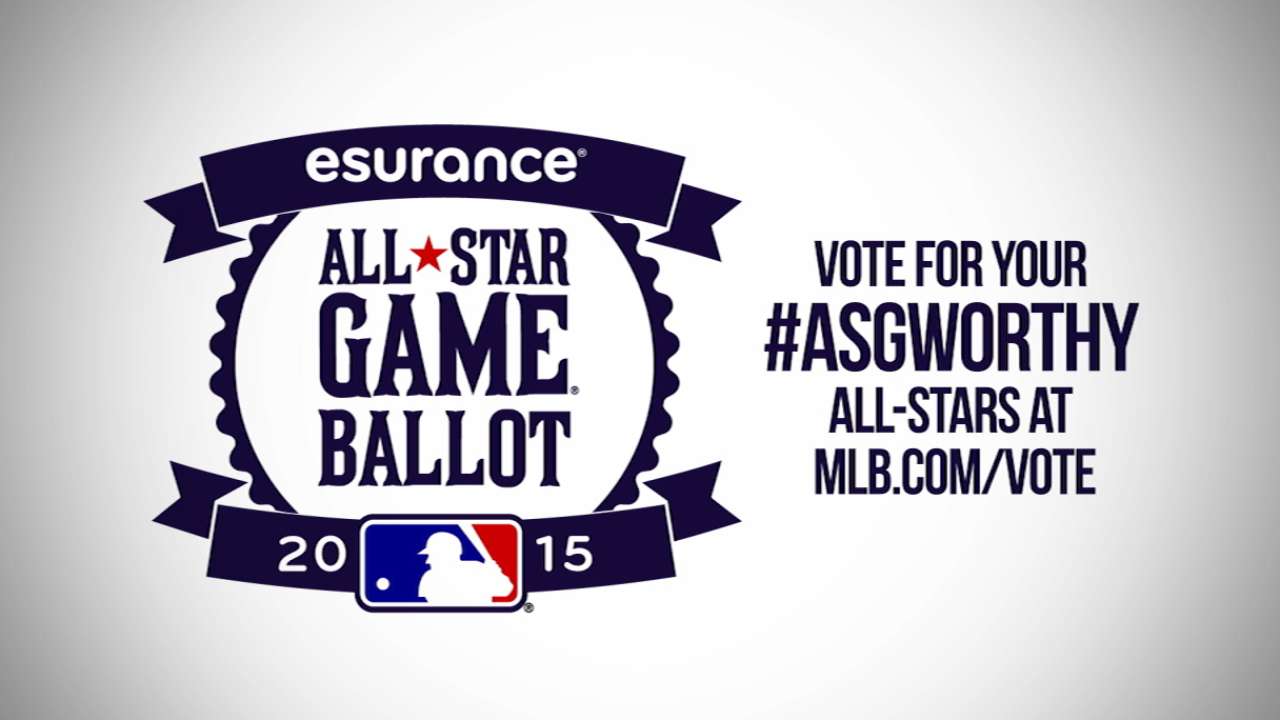 CINCINNATI -- Rockies third baseman Nolan Arenado and second baseman DJ LeMahieu have established defensive reputations and have put up strong offensive numbers so far this season. Will it be enough to bring them back to Cincinnati to represent the National League in the All-Star Game on July 14 via the 2015 Esurance MLB All-Star Game Ballot?
Despite being among the most productive players in the Majors at their positions, Arenado ranks fifth among third basemen, and LeMahieu is not in the top five among second basemen, according to this year's first release of balloting results announced Wednesday. Troy Tulowitzki, who led all NL players last year, is third among shortstops, and Corey Dickerson ranks 10th among outfielders. Charlie Blackmon, chosen to the NL squad via peer voting last season, is not among the top 15 outfielders in the current fan voting.
Arenado, winner of the Rawlings Gold Glove Award in both of his Major League seasons but never an All-Star, has spent the season starring in highlight reels. Arenado also hit his 10th homer of the season Wednesday, off the Reds' Mike Leake, in the Rockies' 6-4 victory and has homered in three of his last four games.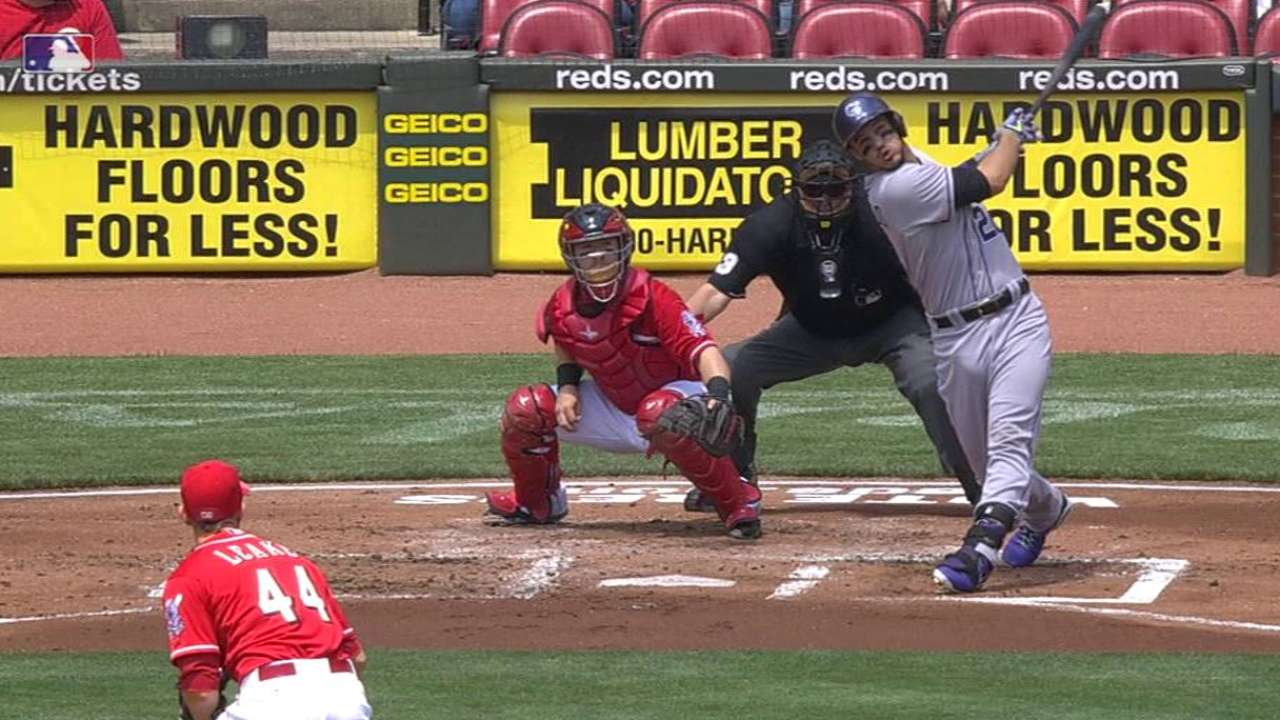 Arenado said the key to maintaining a hot streak is not to waste energy celebrating it.
"When guys are playing well, nobody's really talking about it," Arenado said. "You just let it happen. That's what guys are trying to do. Winning is a nice feeling, but you've got to expect to win."
The approach to dazzling defensive plays is the same.
"It's not like, 'I made a diving play yesterday, I want to make one today,'" Arenado said. "I'll say this every day for the rest of my life. I'm trying to get outs for these pitchers. That's all.
"I make a great play, it's fun to enjoy it, and the team enjoys it. I get pumped, but then I'm back, focused."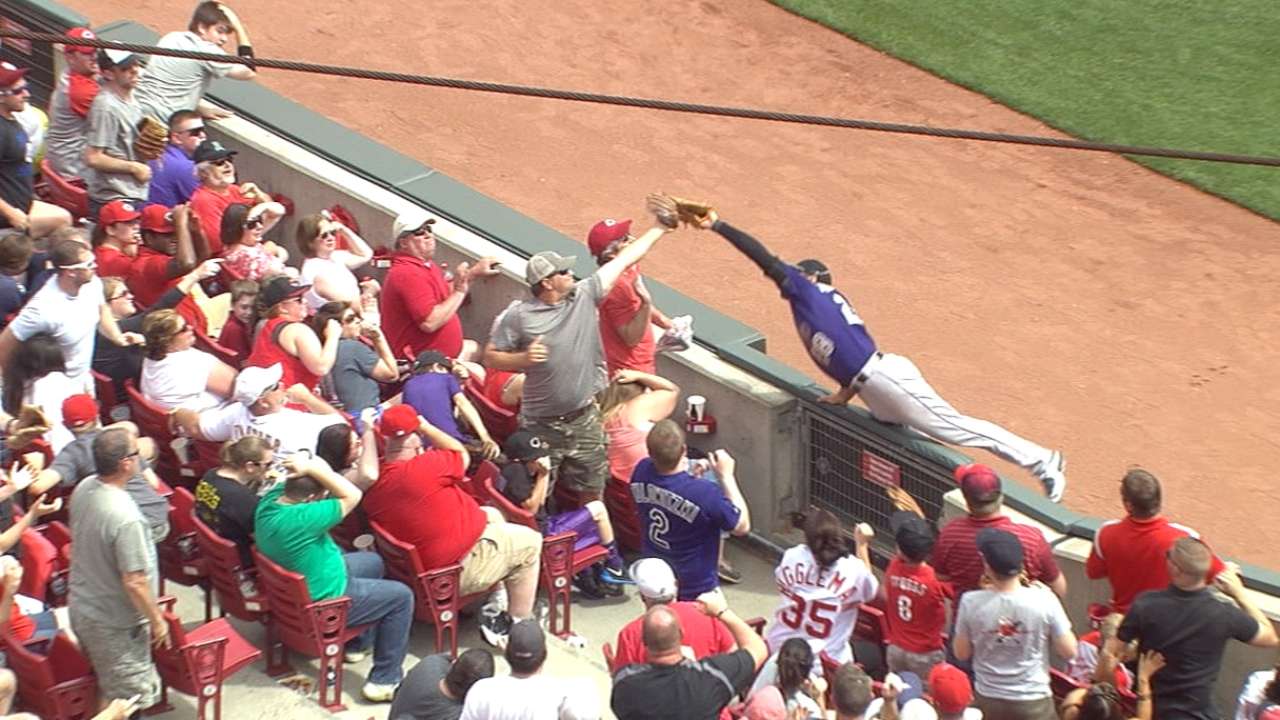 LeMahieu, who won his first Gold Glove last year, started this season hitting .406 in April and was at .386 before descending into an 0-for-17 slump. But LeMahieu stabilized and is hitting .338 after going 2-for-3 on Wednesday while extending his hit streak to 10 games.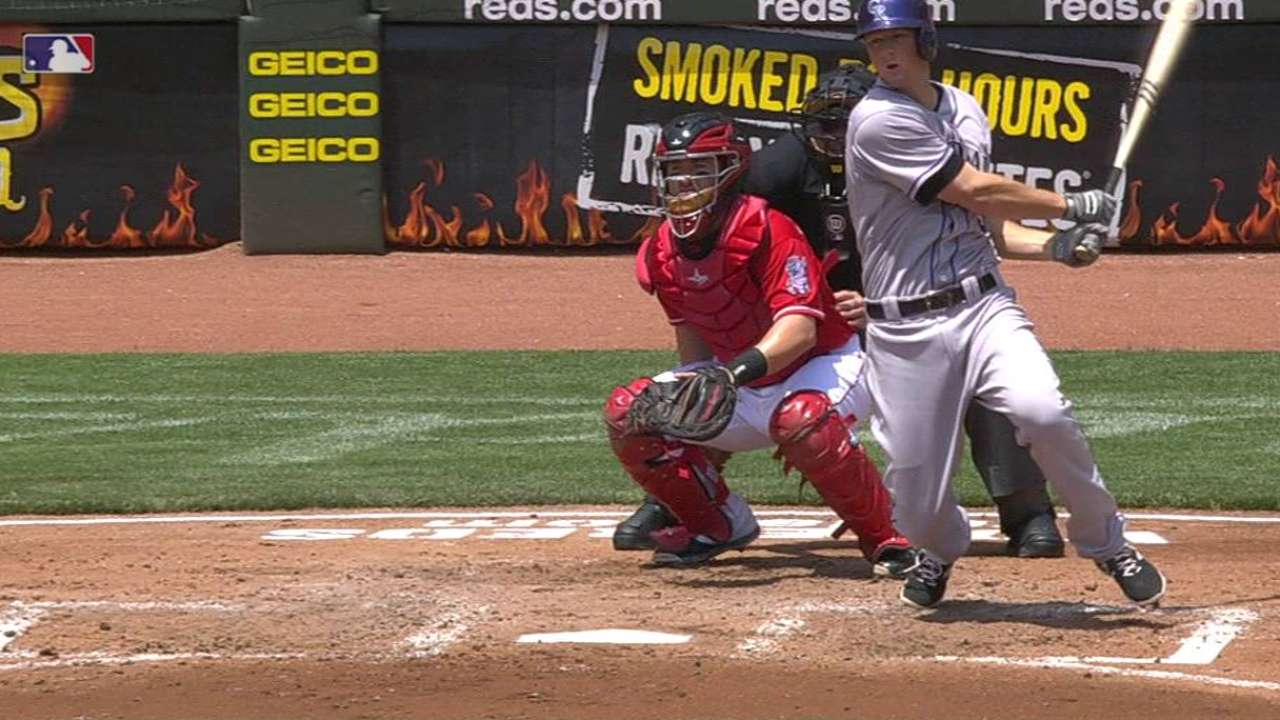 "Last year, I was in a slump that lasted quite a long time, but I'm glad to minimize that," LeMahieu said.
With two strong defensive seasons -- he earned the Rockies' Wilson Defensive Player of the Year Award in 2013 -- and a run of consistent offense, LeMahieu could be considered a leader. Well, he's leading in his own style.
"I'm not a vocal guy, and I'll never be a vocal leader, but if I play the game hard and play the right way and it helps someone out, it helps someone out," LeMahieu said. "We've got a lot of guys on this team that do that, so that's not my job."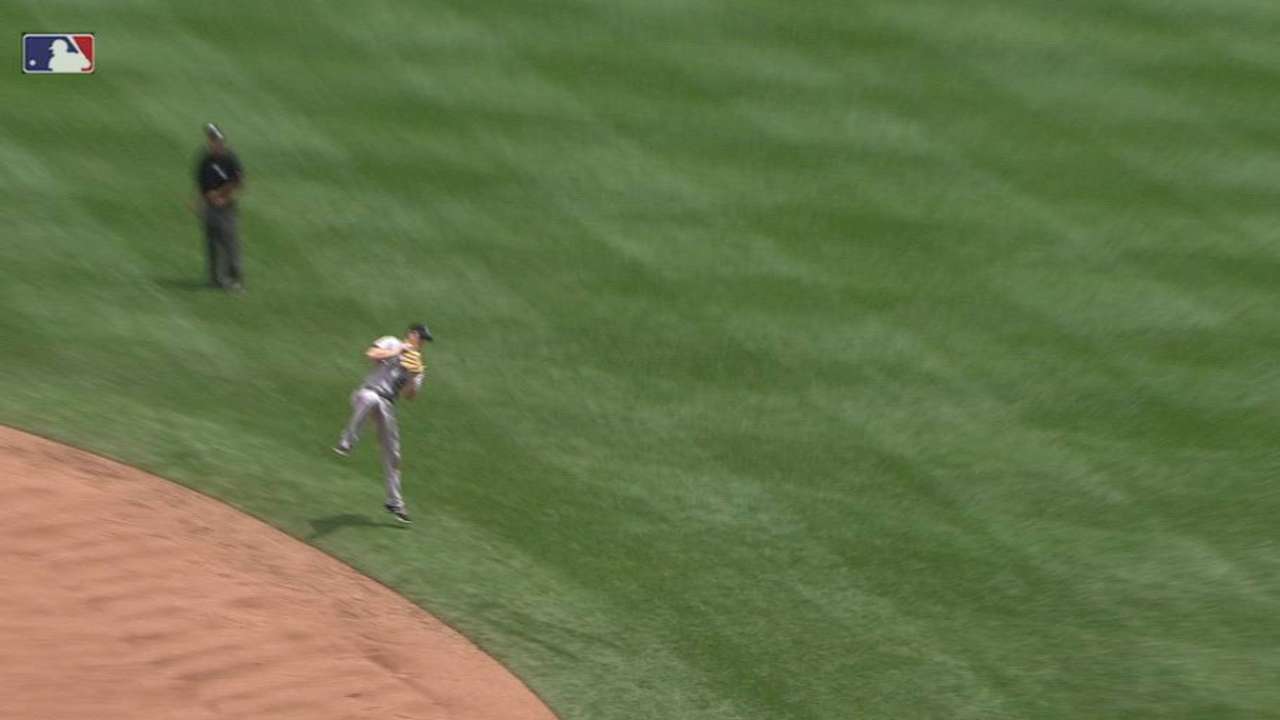 Fans can cast their votes for starters at MLB.com and all 30 club sites -- on their computers, tablets and smartphones -- using the 2015 Esurance MLB All-Star Game Ballot until Thursday, July 2, at 9:59 p.m. MT. For the first time, voting is exclusively online, where fans may submit up to 35 ballots.
Fans may also receive the ballot by texting VOTE to 89269 (USA) or 101010 (Canada). Or text VOTA for a ballot in Spanish. Message and data rates may apply. Up to five messages. No purchase required. Reply STOP to cancel. Reply HELP for info.
Following the announcement of the 2015 All-Stars, be sure to return to MLB.com and cast your 2015 Esurance MLB All-Star Game Final Vote for the final player for each league's All-Star roster. On Tuesday, July 14, watch the 2015 All-Star Game live on FOX, and during the game visit MLB.com to submit your choice for the Ted Williams Most Valuable Player Award presented by Chevrolet via the 2015 MLB All-Star Game MVP Vote.
MLB.com will provide extensive online coverage of All-Star Week festivities.
The 86th All-Star Game will be televised nationally by FOX, in Canada by Rogers Sportsnet and RDS, and worldwide by partners in more than 200 countries via MLB International's independent feed. ESPN Radio and ESPN Radio Deportes will provide national radio coverage of the All-Star Game. MLB Network and SiriusXM will also provide comprehensive All-Star Week coverage. For more information, please visit allstargame.com.
Thomas Harding is a reporter for MLB.com. Follow him on Twitter @harding_at_mlb, and like his Facebook page. This story was not subject to the approval of Major League Baseball or its clubs.