Wilson starts with Ryan en route to Oakland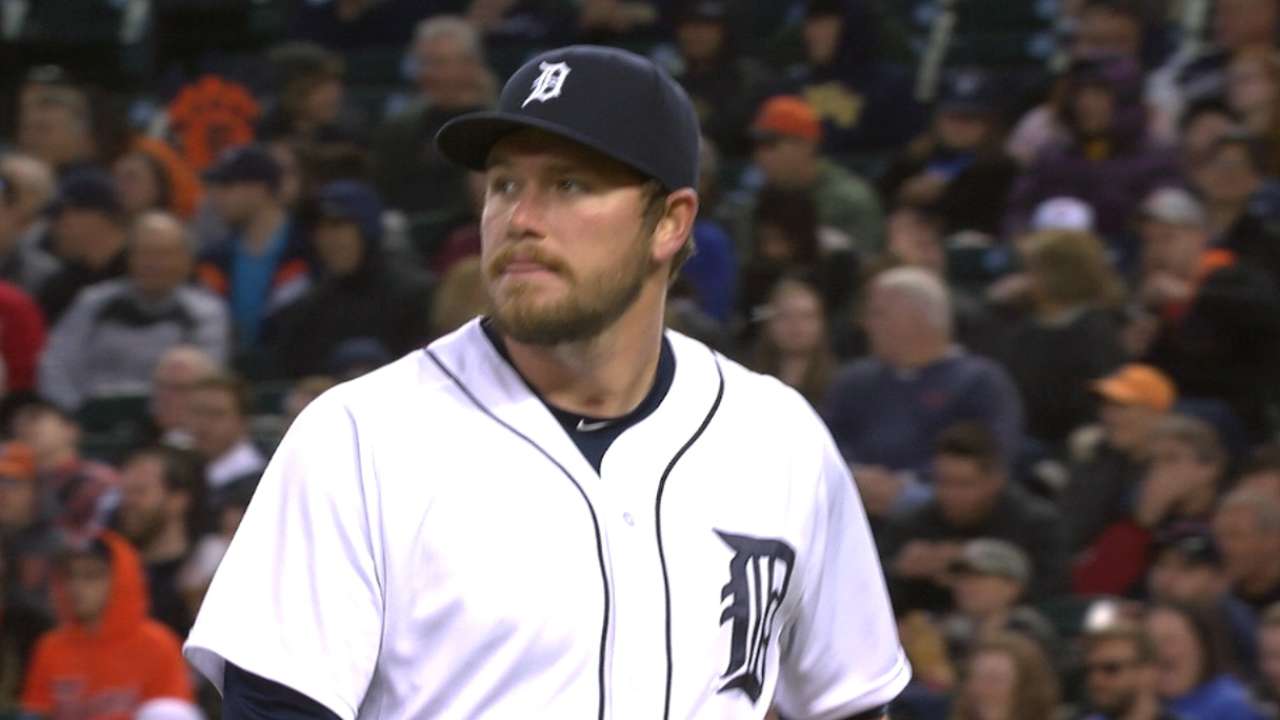 OAKLAND -- Left-hander Kyle Ryan is en route to Oakland but with the uncertainty of his arrival time, Tigers manager Brad Ausmus opted to start right-hander Alex Wilson against the Athletics on Wednesday.
Wilson (1-1, 2.29) has pitched multiple innings, including a career-long 3 2/3 inning stint two weeks ago, three times this month. He was making his first Major League start.
"I knew Wilson would start before I left last night," Tigers manager Brad Ausmus said. "It was going to be some type of bullpen game anyway and I wanted someone who could go a few innings."
Alfredo Simon, who was originally scheduled to make the start, had to leave the team suddenly to be with his ailing father.
"We were aware Alfredo's dad was ill," Ausmus said. "He was originally going to pitch today and then go, but he had to leave immediately because his dad took a turn for the worse."
Meanwhile, Ryan was told of his recall at midnight local time in Louisville, where Triple-A Toldedo was playing Tuesday night. He flew out of Louisville early Wednesday morning and was expected to arrive in Oakland some time after 11 a.m.
"He's on the way and hopefully, at some point, he will be here," Ausmus said. "I think Wilson even knew. When I went to tell him, he said 'I got it.'"
Ausmus doesn't expect Wilson to change anything.
"Just pitch," Ausmus said. "He's not going out there and throwing five innings. Hopefully he can give us two or three, depending on his pitch count and how he is pitching."
Rick Eymer is a contributor to MLB.com. This story was not subject to the approval of Major League Baseball or its clubs.