Season tickets for SunTrust Park on sale now
Preview Stand offers models, interactive ballpark map and more for new stadium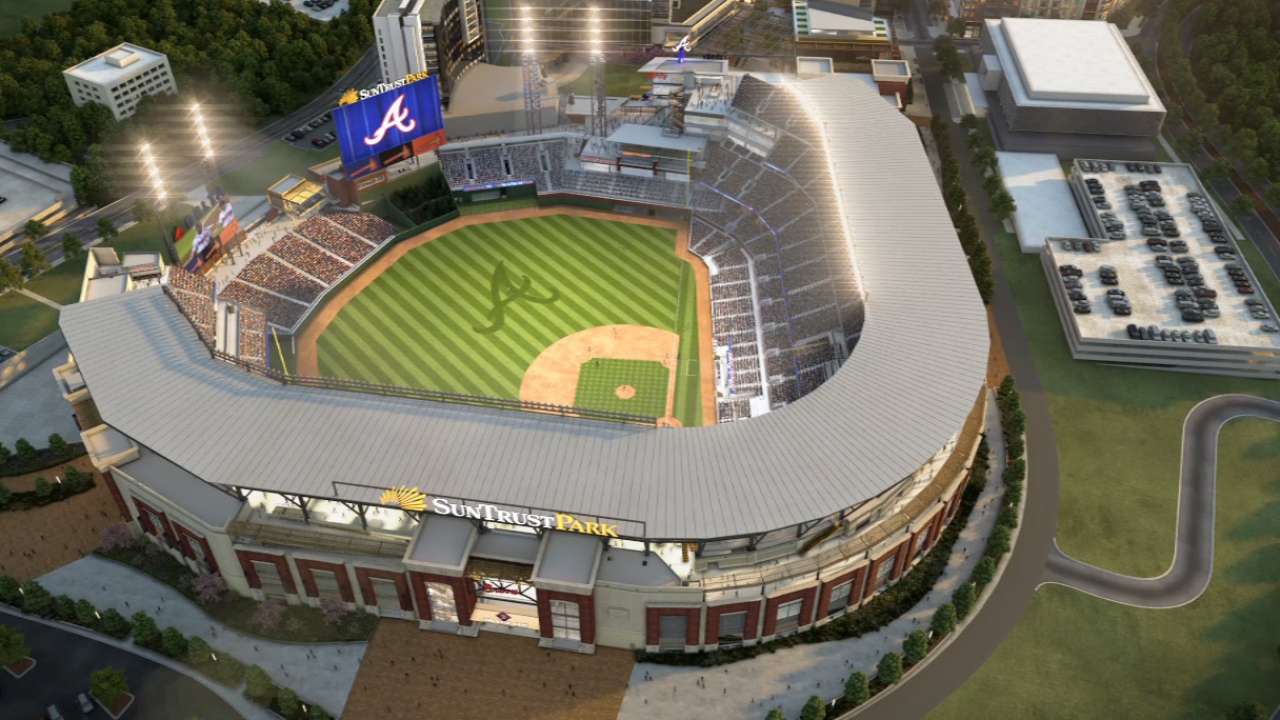 ATLANTA -- The Braves announced Wednesday that they have started selling season tickets to SunTrust Park at a newly opened Preview Center that stands directly across the street from the new stadium, which is set to open in 2017.
"This is a significant milestone," said Braves executive vice president of sales and marketing Derek Schiller. "We're excited now to finally bring our fans into this project and reveal a lot of the things that we have known about the project that we're going to do, and tell them all the great things that are going to be part of the SunTrust Park gameday experience."
Season-ticket holders -- what the Braves call A List Members -- will now be able to schedule appointments at the SunTrust Park Preview Center to look at a 3D model of the park and surrounding area, watch a presentation that includes a fly-through video rendering of the park as well as an interactive ballpark map, and even test out the various seats that will be available in the new stadium.
Schiller said that the ticket pricing at SunTrust Park would be "comparable" to Turner Field's ticket pricing. A List Members will be able to buy non-premium seats that range from $6-$90, or premium seats that range from $85-$375.
Schiller said premium seating "includes some level of amenity associated with that premium seat. Whether that be added food and beverage, or a seat that has padded environment to it as well as a club access, it could even include parking."
SunTrust Park will have around 10 times more premium seating after the team received feedback about a lack of seating and amenity options available at Turner Field.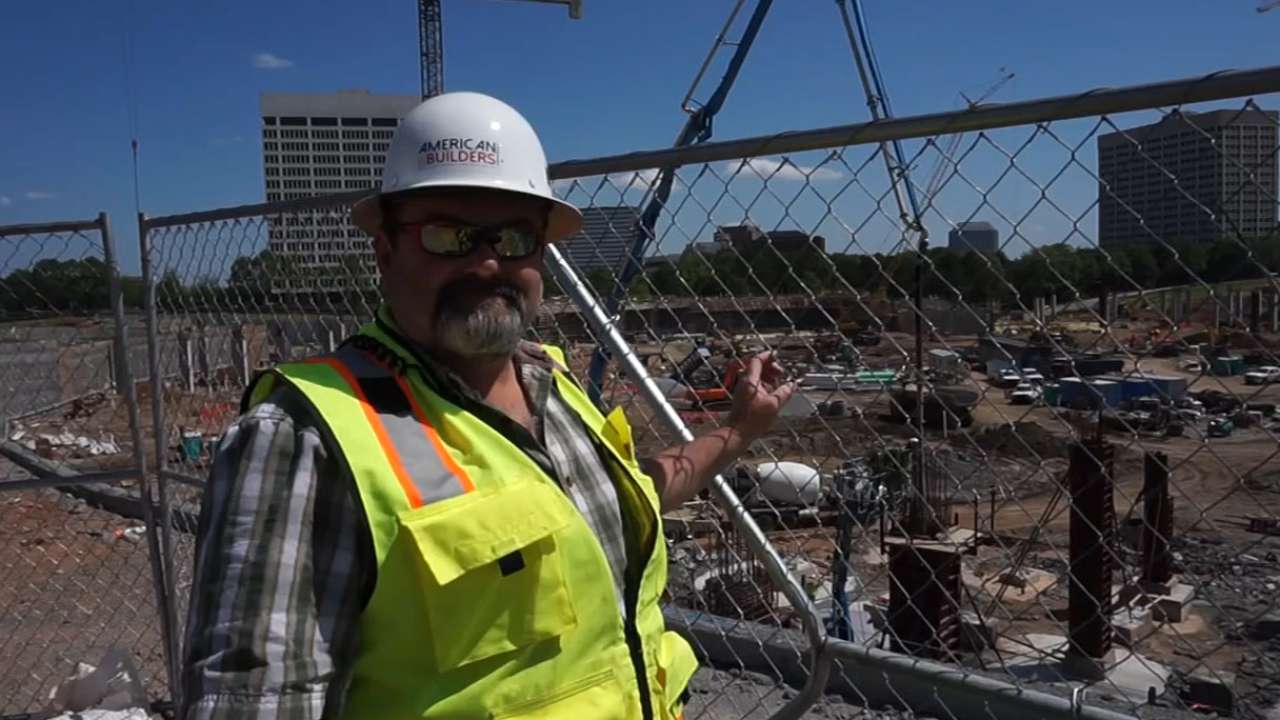 "We have just under 400 premium seats at Turner Field," Schiller said. "We are going to have … close to 4,000 premium seats [at SunTrust Park]. And most of those premium seats are really located … in between the dugouts behind home plate."
Schiller said that 19,000 of the 41,000 seats would be priced at $20 or less, and that 7,000 seats would go for $10 or less.
The following is a description of what fans can expect from the SunTrust Park Preview Center as outlined in a release by the team.
"Outfitted with meeting rooms named after Braves legends, A List Members and other visitors will experience flythrough videos of the mixed-use community, the exterior of SunTrust Park as well as key amenity areas within the ballpark. Visitors will also be able to physically sit in various types of seating configurations and get a feel for the scope of the project by seeing a detailed scaled model of SunTrust Park and the mixed-use community."
Schiller did not give many details on the parking plan that the stadium will have, as the team is still working to finalize how parking will work. He did give general parameters for where parking would be located, specifically where premium parking would be.
"We're very confident that we'll have parking available," Schiller said, "certainly in a greater manner than even at Turner Field."
Carlos Collazo is an associate reporter for MLB.com. This story was not subject to the approval of Major League Baseball or its clubs.