Rodriguez to make big league debut Thursday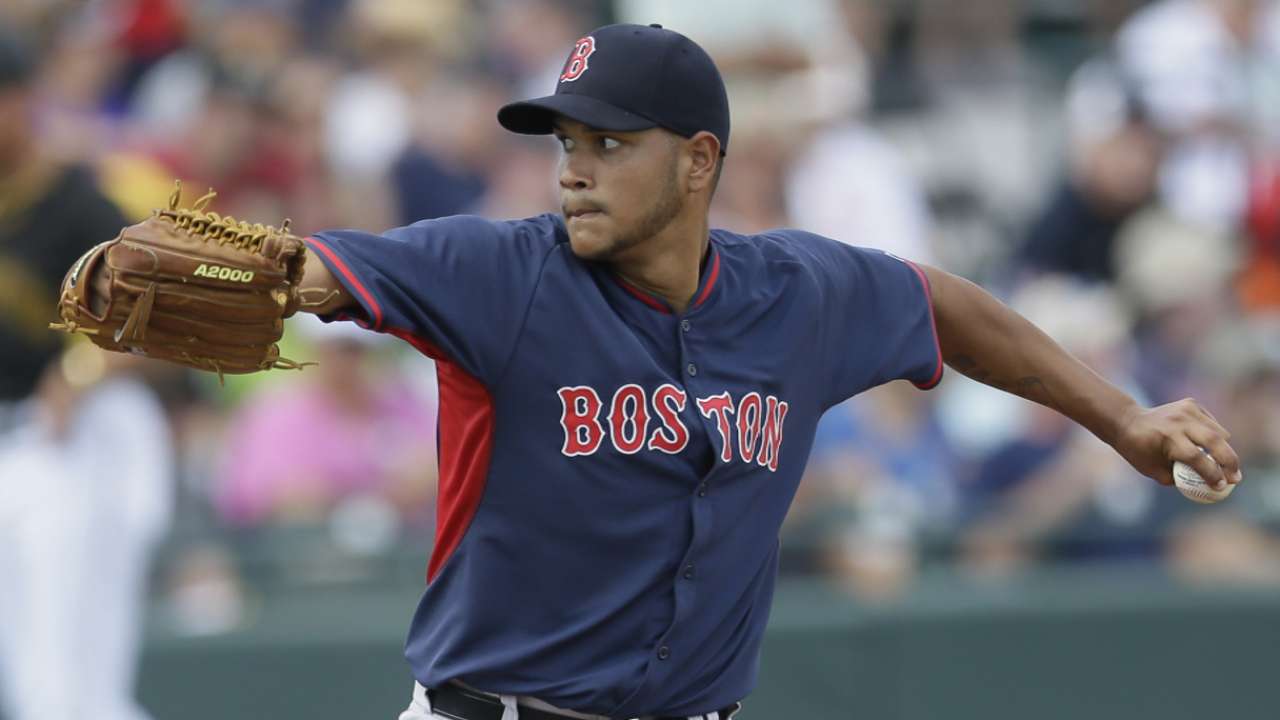 MINNEAPOLIS -- Highly touted lefty prospect Eduardo Rodriguez will make his Major League debut for the Red Sox when he starts on Thursday night in Texas.
The Red Sox will make a corresponding roster move before Thursday's game. Manager John Farrell said that he isn't bumping anyone from the rotation, and that he will go with six starters this time through. The Red Sox are in the midst of a stretch of 20 games in a row without a day off.
Rodriguez, who is the club's No. 4 prospect, is only expected to make the one start before going back down to Triple-A, but Farrell has reserved the right to change his mind.
"We're running through a stretch of 20 consecutive games played, so we're building in a sixth starter through this time through the rotation," said Farrell. "[Rodriguez has] very good stuff. Very good ability with his fastball, a lot of strikes, a lot of power to it. Changeup is a true weapon for him. The slider is a pitch that continues to come along. We wanted to build in the extra day for guys and get his debut kind of under his belt before we may possibly need him later on in the season."
The Red Sox acquired Rodriguez from the Orioles for Andrew Miller on July 31, 2014.
Rodriguez, 22, is 4-3 with a 2.98 ERA in eight starts for Triple-A Pawtucket this season.
Red Sox catcher Blake Swihart worked with Rodriguez both last season and earlier in 2015.
"He's not scared to go after guys," said Swihart. "He's very confident out there on the mound and he goes out there with the confidence that he's going to win the battle. To just have a guy who goes out there and competes like that is nice."
Ian Browne is a reporter for MLB.com. Read his blog, Brownie Points, and follow him on Twitter @IanMBrowne. This story was not subject to the approval of Major League Baseball or its clubs.