Porcello unable to minimize damage vs. Twins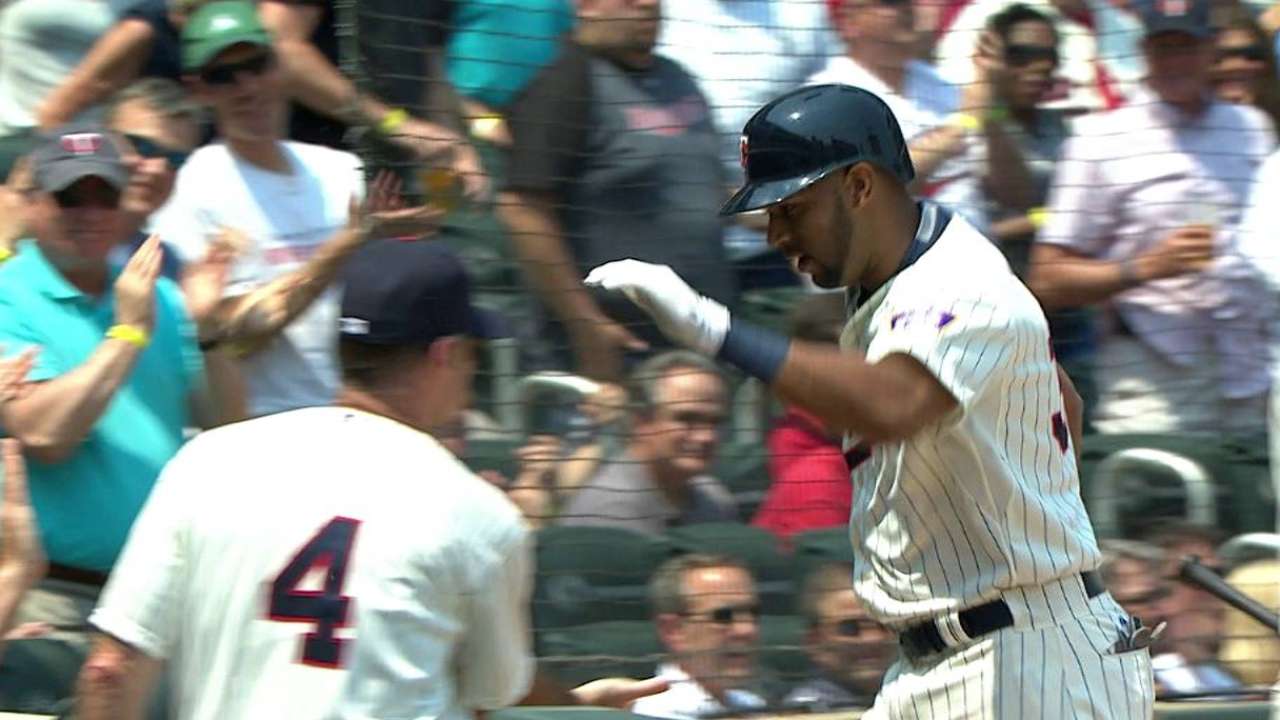 MINNEAPOLIS -- Far too often, the Red Sox have played from behind lately. But when they had a chance to play from in front on Wednesday, Rick Porcello couldn't get the job done.
The result was a 6-4 loss that swept the Red Sox right out of Minneapolis and en route to Texas for a four-game series.
Dustin Pedroia had staked the Sox to a 2-0 lead with a two-run homer in the top of the third.
But after Porcello (4-4, 5.37 ERA) retired the leadoff batter in the bottom of the third, he went walk, single, walk, single, single. By the time Trevor Plouffe hit into an inning-ending double play, the damage had already been done and the Red Sox were trailing 3-2. They would never lead again, or even be tied.
"The biggest inning is the one which follows after we score, and that's been a little bit of a nemesis so far to date," said Red Sox manager John Farrell. "It's difficult to maintain momentum when it's given right back. He gets squeezed on the 3-2 pitch to [Aaron] Hicks that begins that three-run inning, but still, there's ample opportunities inside that inning to shut it off."
It was the second start in a row that Porcello was victimized by not being able to minimize the damage inside of one inning, though this one wasn't nearly as bad as the barrage he endured against the Angels last time out.
"It's huge," said Porcello. "Obviously it's extremely disappointing. That's one of the key parts about keeping momentum in the game and getting our offense back in the dugout, and I haven't done that well recently. I need to do a better job."
Later in the game, Porcello got tagged by home runs from Hicks and Eddie Rosario.
"I got beat by two walks and two home runs. That was it," said Porcello. "The walks were big. Both of those walks ended up scoring, and then two pitches in the middle of the plate."
Ian Browne is a reporter for MLB.com. Read his blog, Brownie Points, and follow him on Twitter @IanMBrowne. This story was not subject to the approval of Major League Baseball or its clubs.