Opportunities go by the wayside for A's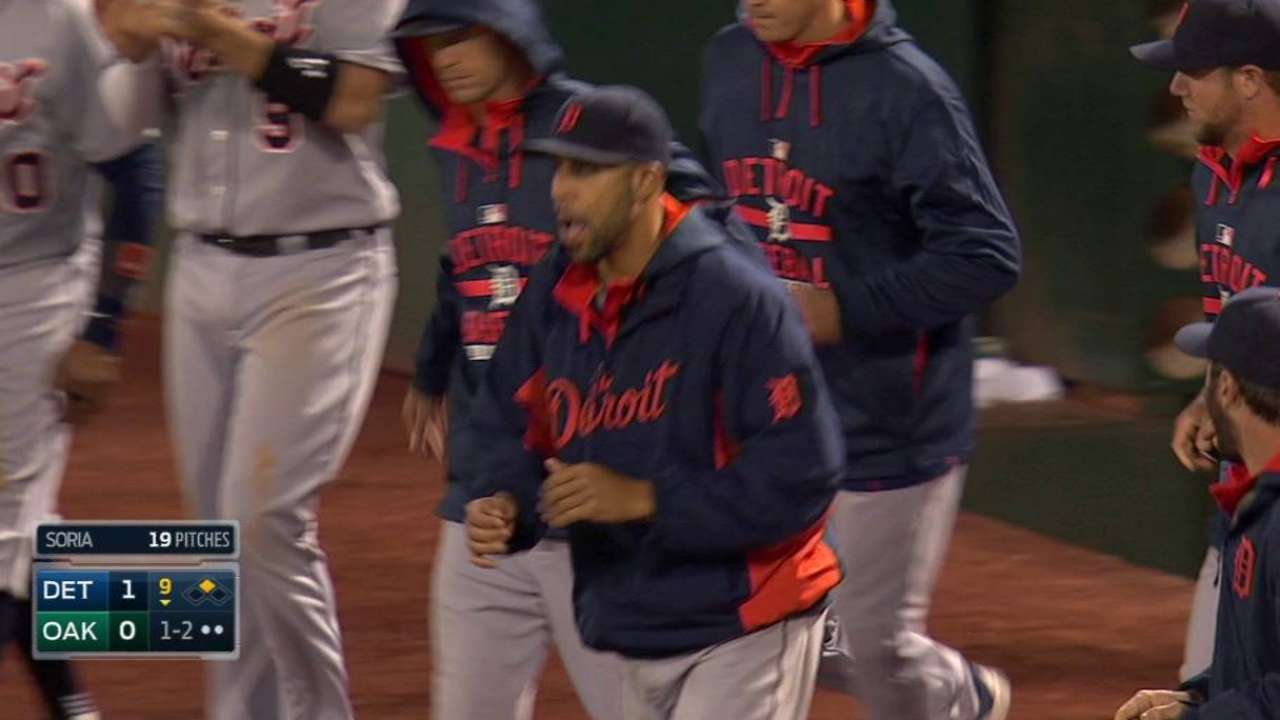 OAKLAND -- When you finish 0-for-11 with runners in scoring position and leave 10 men on base in a close game, it's tough to win. The A's found that out first-hand on Tuesday night, suffering a 1-0 loss to the Tigers.
The A's had plenty of early opportunities against talented Tigers southpaw David Price (4-1, 2.97 ERA), driving up his pitch count to 55 after three innings. But once he got settled in, Oakland didn't have any answers at the plate.
"Price did a good job keeping us off-balance, and the bullpen that came in," A's catcher Josh Phegley said. "We just have to bear down and get the job done when it's there."
Oakland's leadoff batter reached base in each of the first four frames against Price, including three singles, but they never reached home plate. A prime scoring chance came in the bottom of the second, when the A's had runners on first and third with one out, but Phegley and Sam Fuld couldn't get the job done. The A's also threatened with a two-out double from Fuld in the bottom of the ninth, but Billy Burns flied out to end the game.
The result? Another hard-luck loss for Jesse Chavez (1-5, 2.44 ERA), who pitched eight innings and allowed just an unearned run in the first inning.
"We had some opportunities again," A's manager Bob Melvin said. "Games like that, it takes a key hit."
Alex Espinoza is a contributor to MLB.com. This story was not subject to the approval of Major League Baseball or its clubs.