Shoemaker 'much better' in bounceback effort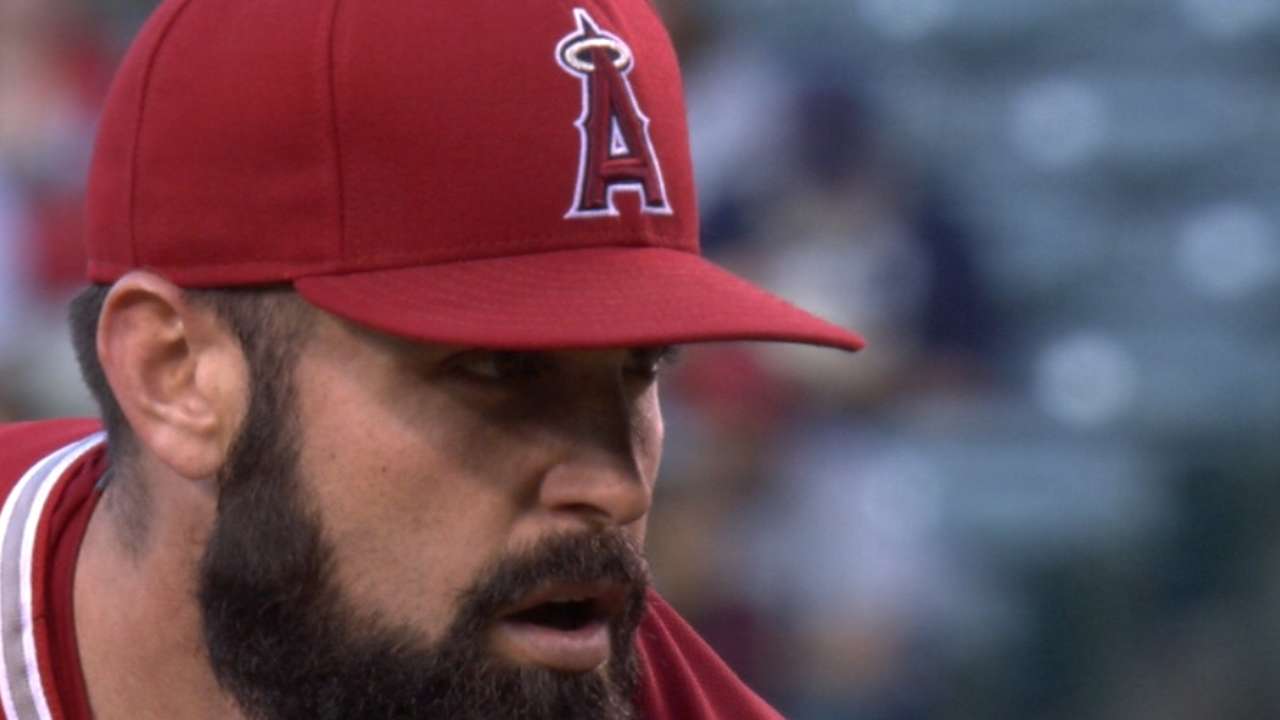 ANAHEIM -- Somewhat lost in the shuffle after another poor display by the Angels' offense and a rough outing for normally reliable Joe Smith, was the bounceback performance by the man who started the game -- Matt Shoemaker.
The Angels dropped Tuesday night's game to the Padres, 4-0, in 10 innings, but Shoemaker kept San Diego off the scoreboard for the first seven frames -- a key turnaround effort from the 28-year-old right-hander.
"He pitched the way we saw him pitch last year," manager Mike Scioscia said. "And that was great to see."
Shoemaker entered the night having allowed 13 home runs in 44 1/3 innings -- most in the American League, and only one less than he allowed in all of his 136 innings in 2014, when he placed second in American League Rookie of the Year voting. In his last start against the Blue Jays, he allowed two homers in an eight-run shelling.
But on Tuesday, he delivered his first scoreless outing of the year and his first long-ball-free start in May, limiting the Padres to four hits and a walk while striking out six.
In a game where runs were hard to come by, he also pitched out of a bases-loaded, one-out jam in the fourth inning -- after a potential Mike Trout two-run homer had been robbed in dead-center field by Will Venable an inning before.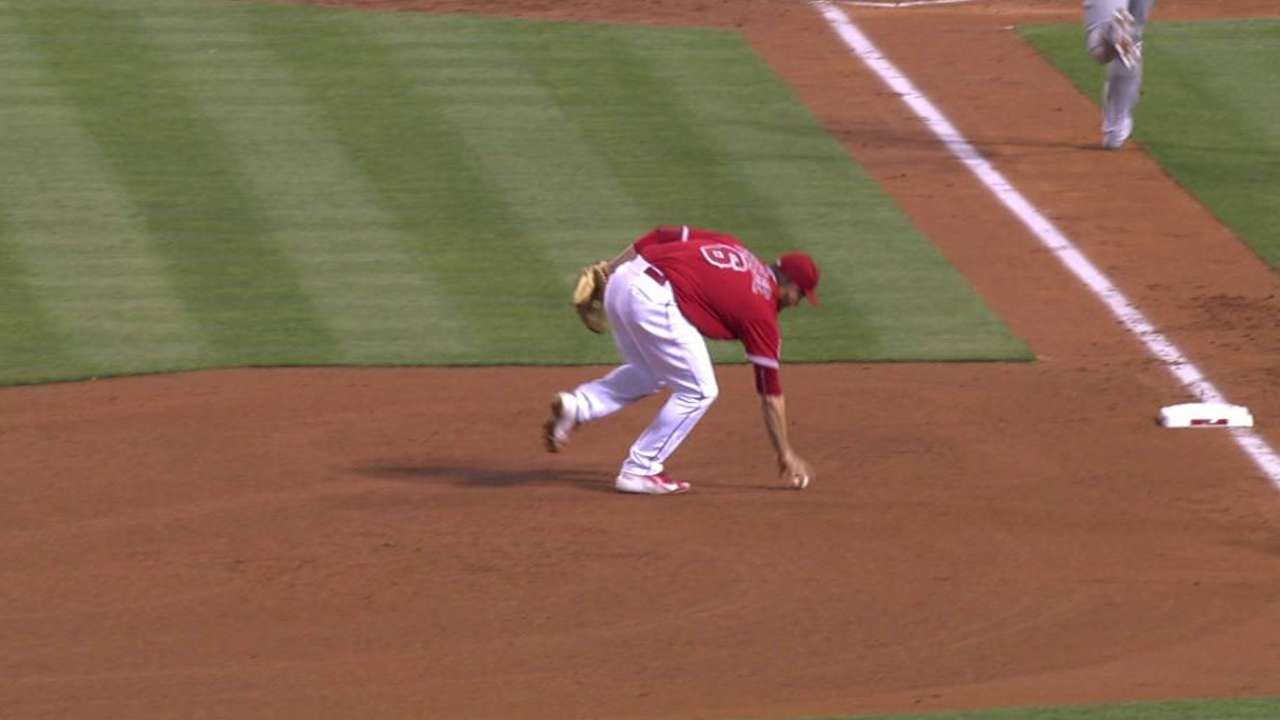 After his start in Toronto, Shoemaker had said, "It seems like every time I get a guy on base, he scores." Against the Padres, the guys that got on base didn't.
"That was very encouraging," Shoemaker said. "I kind of almost needed that. I'd get guys on base in the past, they were scoring."
After the start in Toronto, Shoemaker had said that he had been missing up in the strike zone "more than usual." Against the Padres, when San Diego loaded the bases, the key second out came on a strikeout of Cory Spangenberg on a good low breaking ball.
"Overall," Shoemaker said of his command -- especially down in the zone -- "much better."
David Adler is an associate reporter for MLB.com. Follow him on Twitter @_dadler This story was not subject to the approval of Major League Baseball or its clubs.