Without best stuff, Buchholz keeps Sox in it
Pitching well of late, Red Sox righty saddled with tough loss as offense sputters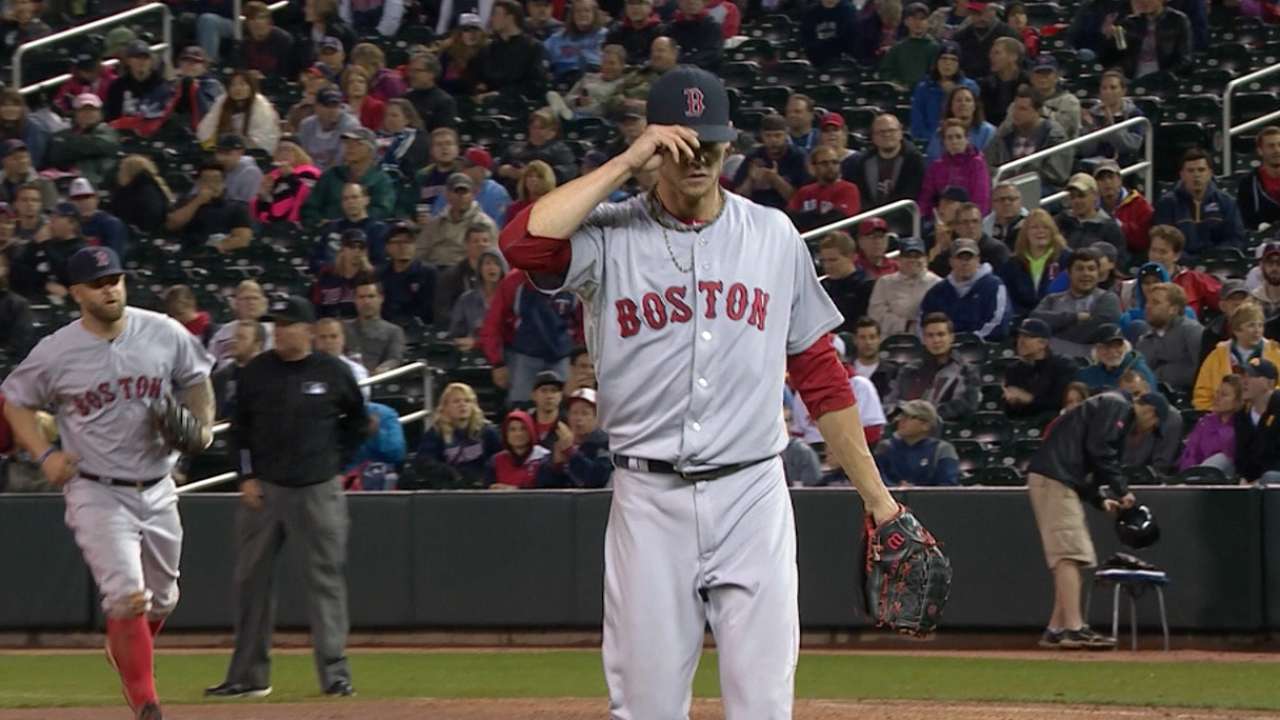 MINNEAPOLIS -- This should have been a night Clay Buchholz could take pride in. Despite having far from his best stuff, the righty limited the Twins to seven hits and two runs over 7 1/3 innings.
Instead, Buchholz shared the frustration of his teammates, who once again lacked firepower in a 2-1 loss to the Twins.
Aside from a couple of games at Fenway Park last weekend, the Red Sox have spent May mired in a near unfathomable offensive funk.
This marked the ninth time in the past 18 games the Red Sox scored two runs or fewer.
"A lot of early outs, put the ball on the ground, a couple of ground-ball double plays," said manager John Farrell. "I'd like to think our approach can be a little bit more concerted, a little bit more concentrated. You never want to take away credit from a guy that's throwing the ball well this year in [Mike] Pelfrey. But still, I think we're capable of more than we showed here tonight."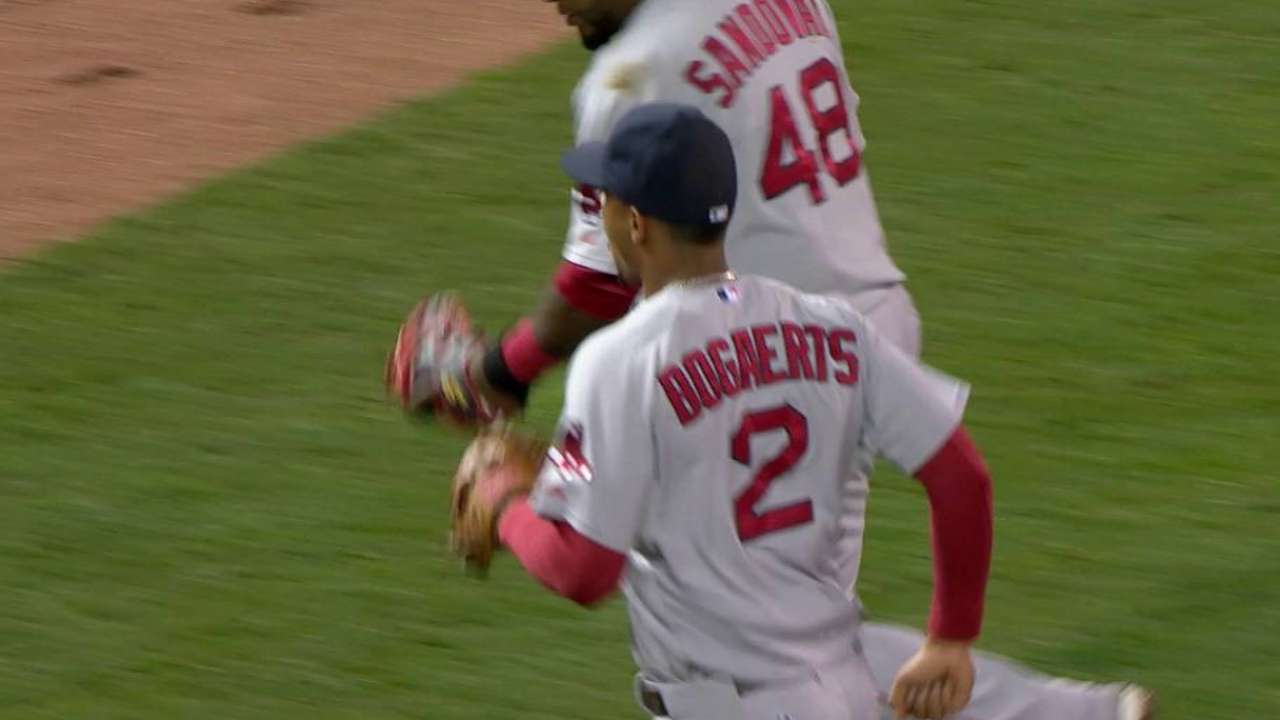 As for Buchholz, he's pitched well in his past four starts, posting a 2.48 ERA but earning just one win.
"That happens," said Buchholz. "I've gotten a lot of wins whenever I've given up four, five or six runs. It'll turn around."
Buchholz is 2-6 with a 4.33 ERA, shaving nearly two runs off his ERA during his in-season revival.
"Yeah, I didn't have much tonight," said Buchholz. "I didn't have command of any one pitch. As the game went on, I found a couple pitches and was able to throw a couple strikes and make some big pitches in some big situations. As far as stuff goes, I feel like that's the worst that I've had."
But that makes what he did all the more impressive.
"To be able to go out there and have the first inning and pitch out of some jams against a team that's swinging as well as they are right now, I feel like I did a pretty good job," said Buchholz. "It seems like we're running into a lot of guys throwing the ball well right now."
The Boston offense is stacked with hitters who have been to All-Star Games and won championships. Past history indicates a turnaround will happen. But the Red Sox are tired of waiting for it.
"We've got to keep putting ourselves in position to score," said Dustin Pedroia. "We keep saying that. It seems like we're one swing away every game. That swing is coming."
Ian Browne is a reporter for MLB.com. Read his blog, Brownie Points, and follow him on Twitter @IanMBrowne. This story was not subject to the approval of Major League Baseball or its clubs.