Kershaw finds form against Braves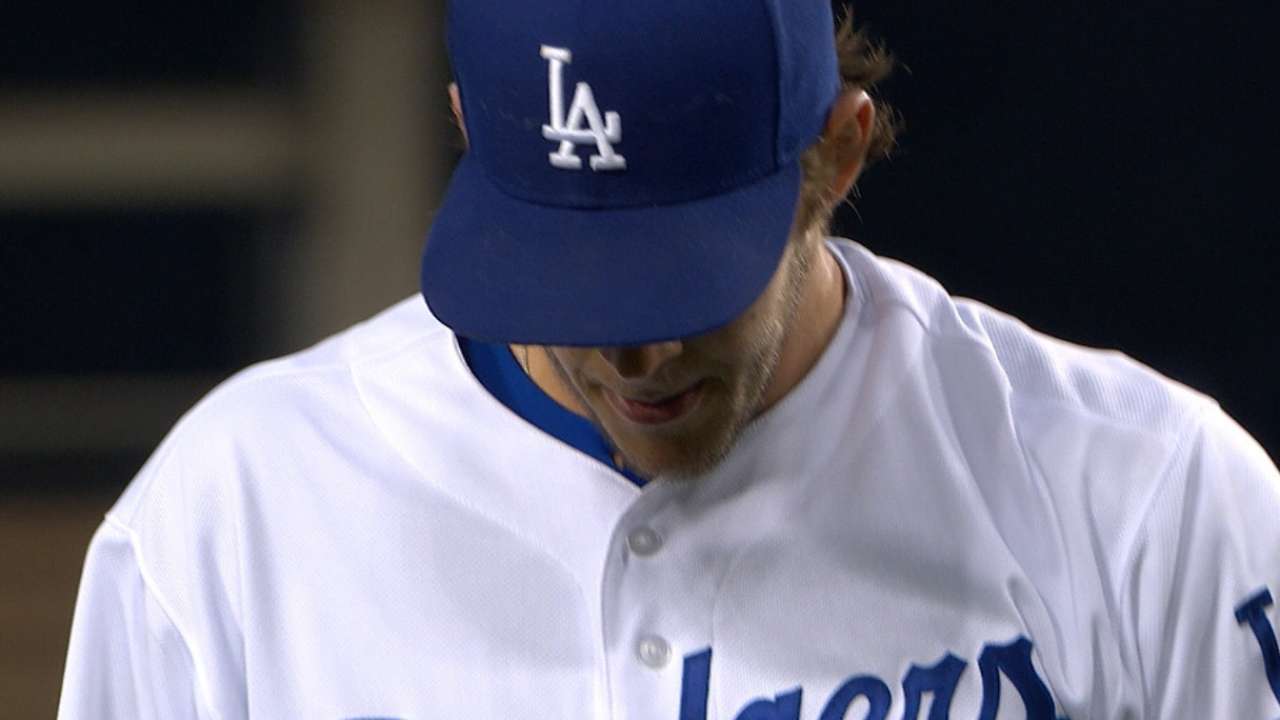 LOS ANGELES -- For everyone saying there's something wrong with Clayton Kershaw, the reigning NL MVP and Cy Young Award winner proved he can still be dominant in Tuesday night's 8-0 win over the Braves.
His ERA of 3.86 is much more mortal than the 1.77 and 1.83 he posted in 2014 and '13, respectively, and at 3-3 he's already lost as many games as he did last season.
But Kershaw and manager Don Mattingly are convinced there's nothing wrong.
Kershaw showed as much Tuesday as he struck out 10 hitters over seven scoreless innings in his third double-digit strikeout performance of the season.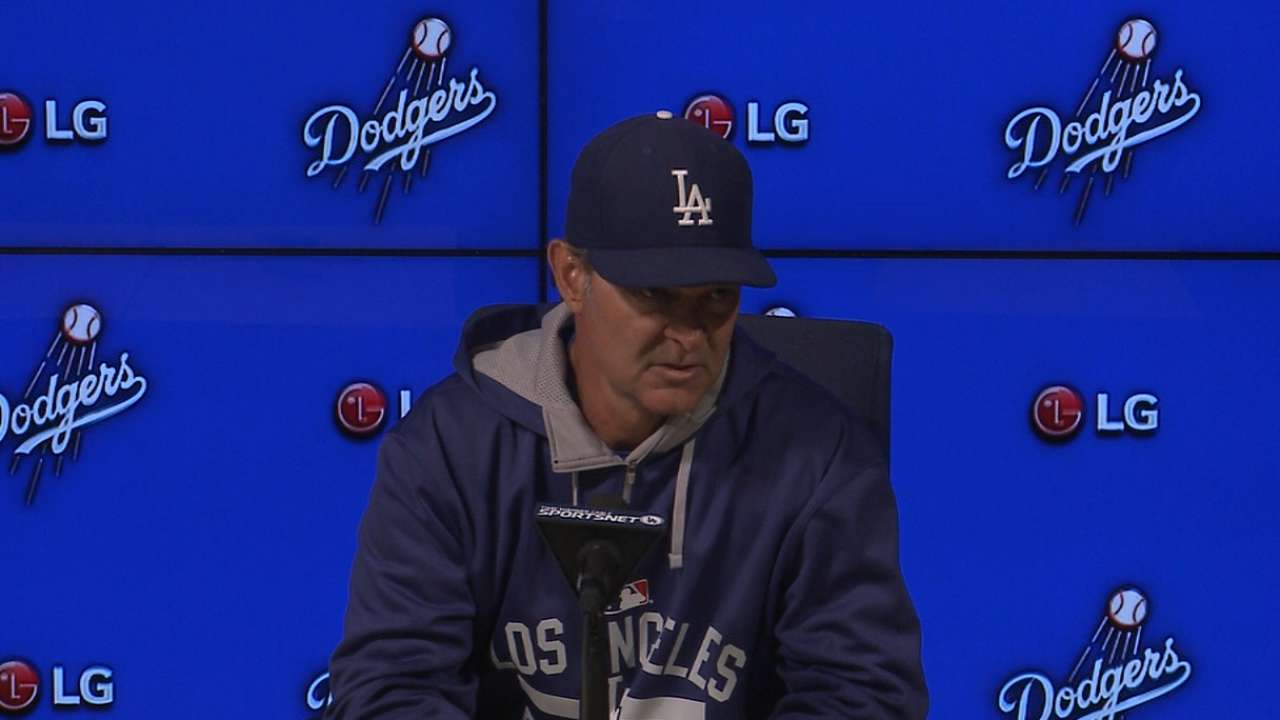 "It's been a lot of the same," Mattingly said. "Tonight he got the zeros, he got out of the [fifth] inning without anyone scoring. His stuff has been similar every time out. I feel like I've had to defend him, but he doesn't need defending. He's been throwing the ball well, and tonight he got the results."
Kershaw didn't allow a baserunner until the fifth inning, which was the only real threat he faced.
After a pair of singles, the Braves had runners on first and second with one out and a chance to cut into the deficit. Pedro Ciriaco hit a sharp grounder up the middle that could've ended the shutout, but Howie Kendrick made a diving stop for the out and kept runners from advancing. From there, Kershaw fanned Christian Bethancourt to end the inning.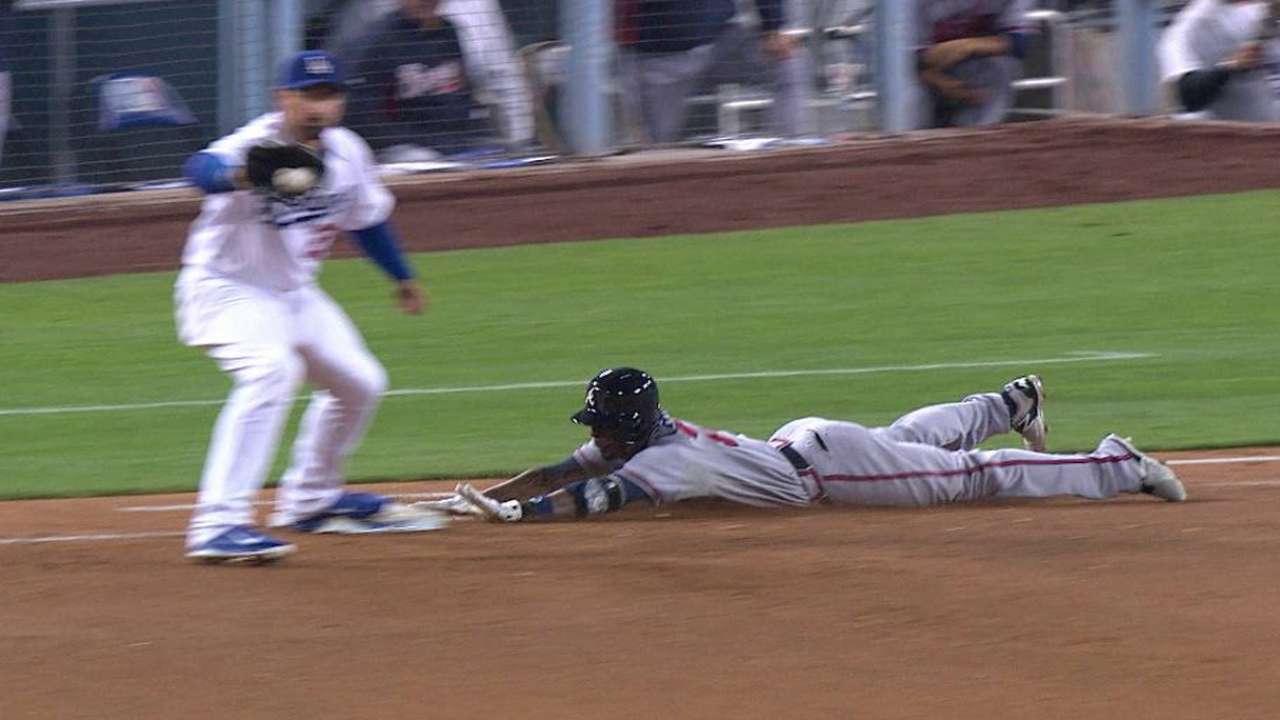 "That fifth inning could have gotten away from me. I made some mistakes and Howie made a great play defensively," Kershaw said. "To get out of that unscathed was huge for me."
The Dodgers' ace seemed to thrive after getting out of the jam, as six of the final seven outs he recorded came via strikeout.
Kershaw even chipped in at the plate to help himself with an RBI single in the fourth inning to extend the Dodgers' lead to 6-0.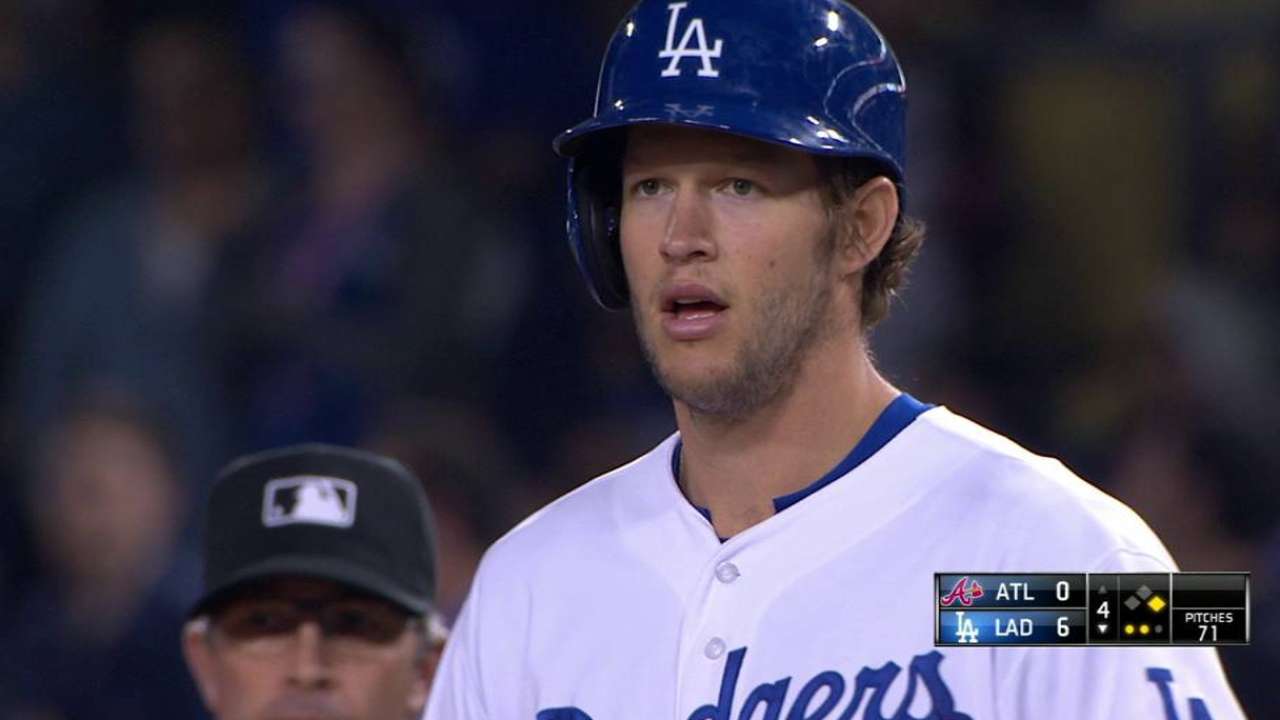 Kershaw was able to work in his devastating curveball, which sits around 20 mph slower than his fastball, and he kept Braves hitters off balance all night. Kershaw and Mattingly both noted that his curveball was much sharper than it was in Thursday's outing in San Francisco, where he surrendered four runs in a loss to the Giants.
This was the first time this season he's allowed fewer than two runs and the first time he paired double-digit strikeouts with zero walks.
"He's the best pitcher in the game, and when he's out there we know we can win some games," first baseman Adrian Gonzalez said.
And as for all of those doubters, Kershaw isn't even listening.
"People are going to have opinions, which is great, and people have high expectations of me, which is great, too," he said. "But at the end of the day, I only care about what my coaches and teammates think."
Steve Bourbon is an associate reporter for MLB.com. This story was not subject to the approval of Major League Baseball or its clubs.