Young Addison playing like seasoned veteran
Second baseman wins game with double in 9th vs. Nats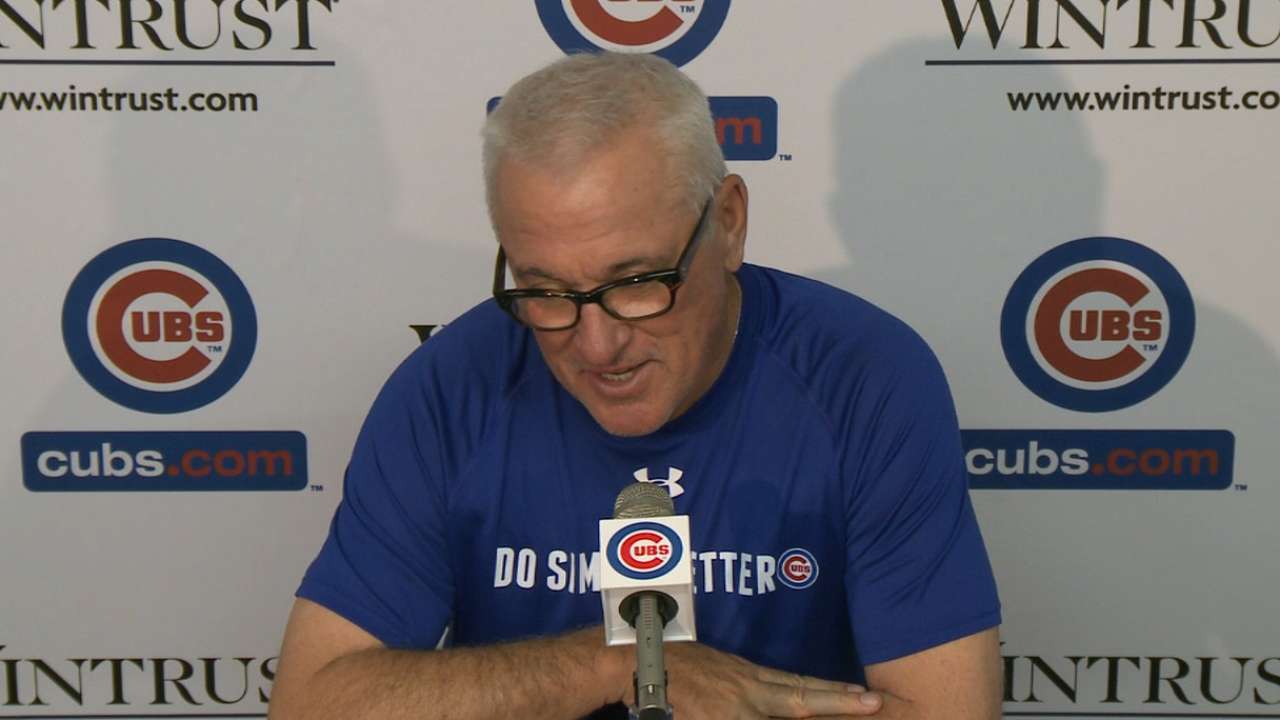 CHICAGO -- Addison Russell had a feeling before he collected his career-high third hit of the game, and before he hit a walk-off RBI double in the ninth inning that Tuesday night was going to be a big game.
With Jonathan Herrera on second base in the ninth and the game tied, Russell took a ball deep to right-center field to drive in the game-winner and give the Cubs a 3-2 victory over the Nationals. He's doing this at the age of 21.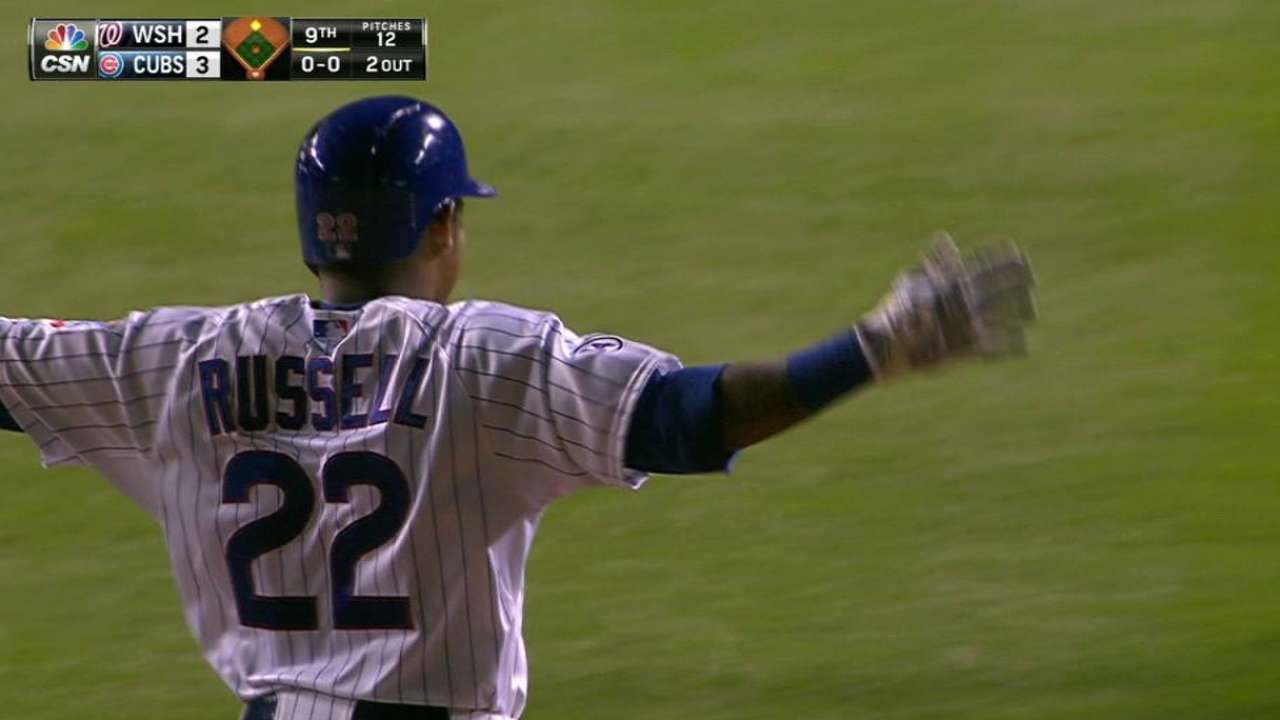 "My whole mindset going into that at-bat is to just keep the same approach, stay calm, see the pitch that you want to swing at and hit it," Russell said. "Don't try to do too much.
"It was a great feeling," he said. "I was really into seeing the ball good tonight and things just happened. I think that tonight was a good night."
His approach was the same one that's allowed him to hit safely in 23 of 31 games with 13 RBIs since he was called up in the middle of April.
"Addison coming up huge -- he was due for a big day today," said fellow rookie, Kris Bryant. "It's his day today. That was awesome to see that out of him. He's only 21 years old. The kid's going to be special."
Russell is the third-youngest player in the league. He's not only dealing with Major League pitching, but has been forced to change positions since his callup.
"In the field, he made some unbelievable plays at second," Cubs pitcher Kyle Hendricks said. "On top of that, he's maturing at the plate. He obviously is a talent at 21. God, there's no chance I'd be doing that [at 21]. He's fun to watch and he's going to be really good for a long time."
In the second, Nationals first baseman Ryan Zimmerman knocked a potential base hit toward second base. Russell looked like a natural as he dove to his backhand side and in one motion, got up to fire to first base for the out.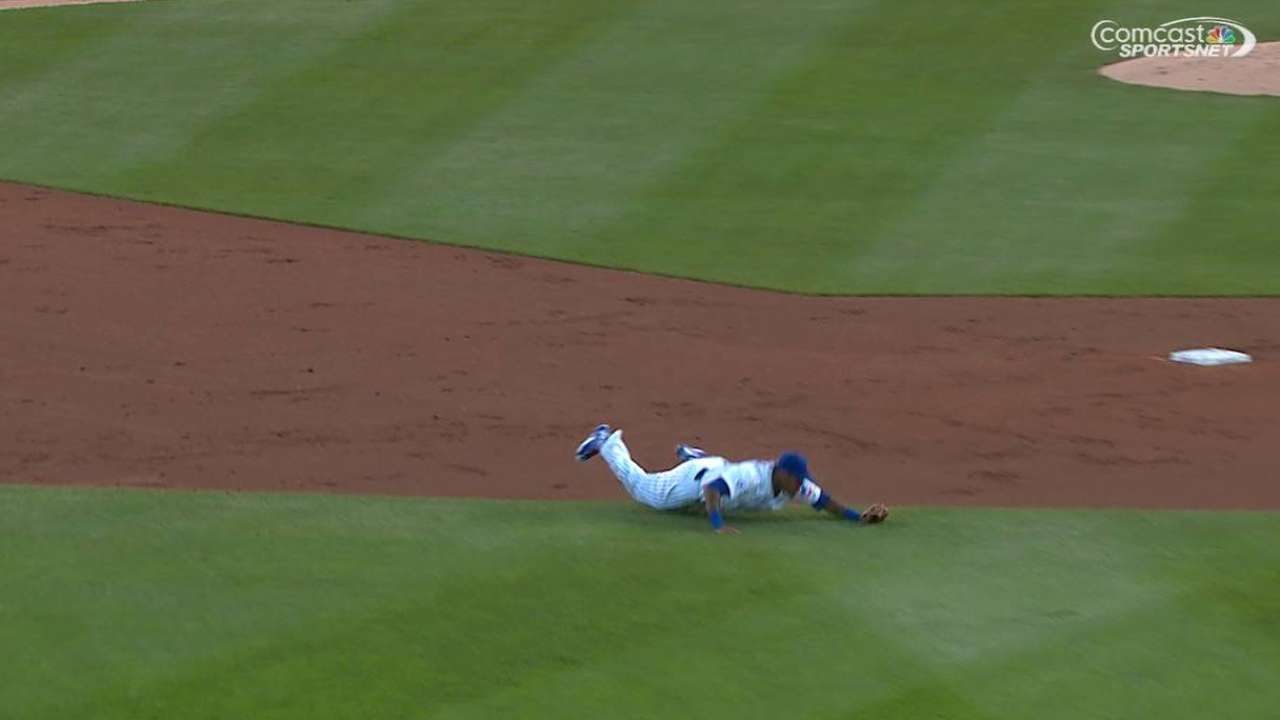 While most players his age are playing in Double-A, or even Class A, Russell is adapting quickly.
"It's not easy to fight through that at that age with that lack of experience," manager Joe Maddon said. "His mental toughness is really incredible how he's fought through all these difficult moments himself. He's not used to failing.
"So understand where a lot of guys at that age are, developmentally," Maddon said. "They're not here. They're somewhere else, without the spotlight on them, learning their craft. And he's done it on the fly here and he's doing a great job."
Greg Garno is an associate reporter for MLB.com. This story was not subject to the approval of Major League Baseball or its clubs.