A-Gon eclipses 1,000 RBIs on homer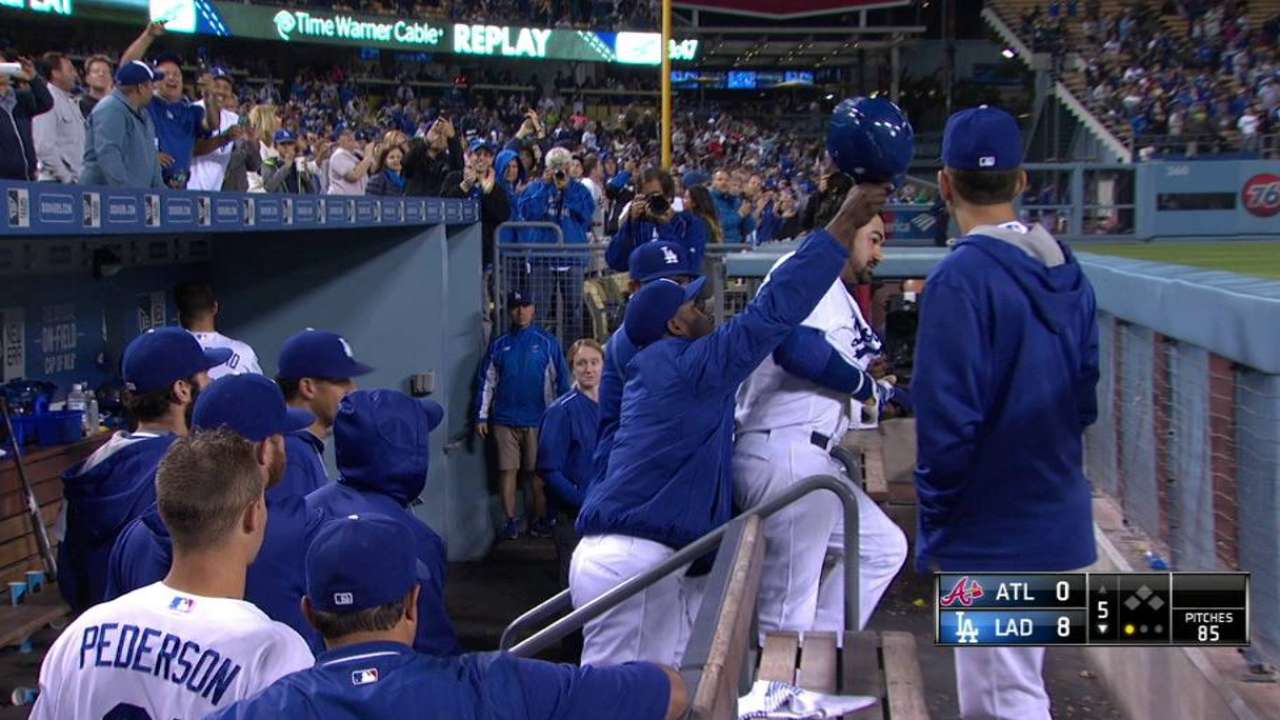 LOS ANGELES -- Dodgers first baseman Adrian Gonzalez picked up RBIs Nos. 1,000 and 1,001 during the fifth inning of Tuesday night's 8-0 win over the Braves.
Gonzalez took the 0-1 pitch to left-center field for a two-run homer off Julio Teheran. Gonzalez's 10th home run of the season gave the Dodgers an 8-0 lead.
He is just the 12th active player to reach the milestone. Gonzalez has 100 or more RBIs in five straight seasons and in seven of the past eight; the lone year in which he didn't hit the mark was in 2009, when he drove in 99 runs.
"It's a great number," Gonzalez said. "For me, career-wise, I'd like to see 1,500, but 1,000 is obviously an accomplishment. It means you've been in the league for a while and just thank God for the ability to stay healthy and have the amount of at-bats to get there."
Steve Bourbon is an associate reporter for MLB.com. This story was not subject to the approval of Major League Baseball or its clubs.