Franco comes up clutch at plate, in field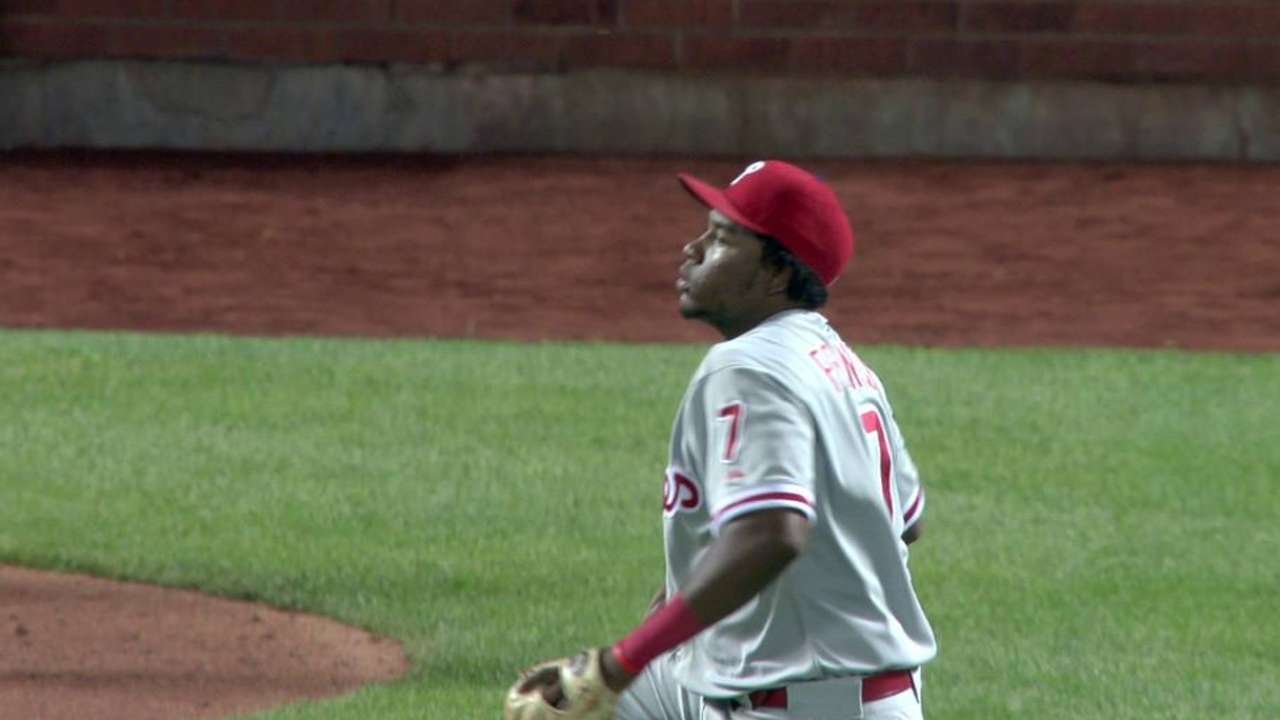 NEW YORK -- This is why the Phillies think Maikel Franco has a bright future.
This is why they want him at third base.
Franco came up with a two-out, go-ahead single in the top of the eighth inning in Tuesday's 5-4 loss to the Mets in 10 innings at Citi Field. He then kept the game tied when he made a fantastic, barehanded play and throw to first base to end the bottom half of the inning.
The hit was big.
The play was spectacular.
The Phillies had runners at the corners with one out when Mets left-hander Alex Torres struck out Ryan Howard looking on a 1-2 fastball. Mets right-hander Carlos Torres entered to face Franco, who had hit just .115 (3-for-26) in his last seven games, including his first three at-bats against Mets right-hander Jacob deGrom on Tuesday.
But Franco, the Phillies' No. 3 prospect, laced a 2-0 cutter into left field to score Freddy Galvis to give the Phillies a 4-3 lead.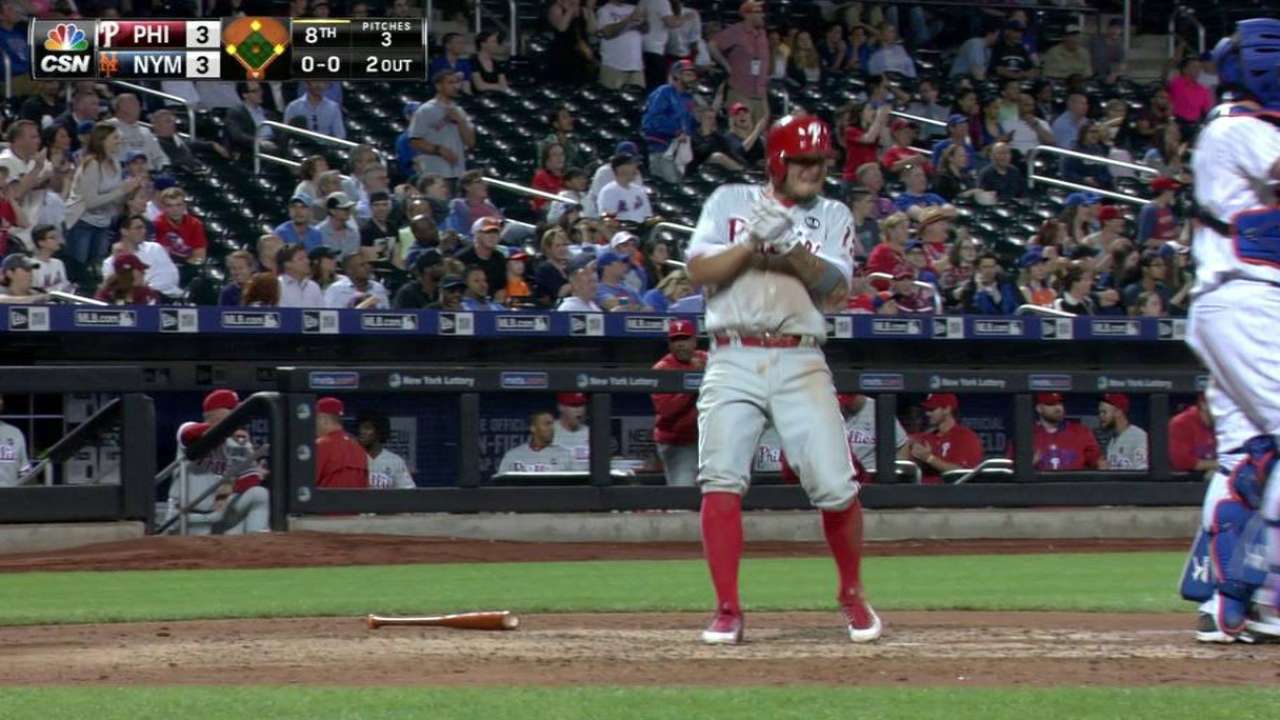 "A big moment for him," Phillies manager Ryne Sandberg said. "He has that potential of getting a hit in that situation in my book. It was good to see him come through there."
But back to the play. Phillies setup man Ken Giles walked Lucas Duda to start the bottom of the eighth and it came back to haunt him as Duda scored on a sacrifice fly by Wilmer Flores to tie the game. The Mets then had Daniel Murphy on third with two outs when Darrell Ceciliani chopped a ball to the left of the mound. Franco charged, barehanded the ball and threw off-balance to first base to get Ceciliani to end the inning.
Not many third basemen could make that play. Franco did.
"I mean, it's tough," Franco said. "It's really tough."
Neither Franco nor Sandberg thought Franco would be able to nab Ceciliani.
"Not really," Franco said.
"No, I did not," Sandberg said. "When you're talking about a swinging bunt, you're not even in and you might not even have the right angle to defend a bunt. So he has to come straight at the ball, field it ... that's total instincts and arm strength and ability just taking over."
Todd Zolecki is a reporter for MLB.com. Read his Phillies blog The Zo Zone, follow him on Twitter and listen to his podcast. This story was not subject to the approval of Major League Baseball or its clubs.