Wood feels better, eager to face Dodgers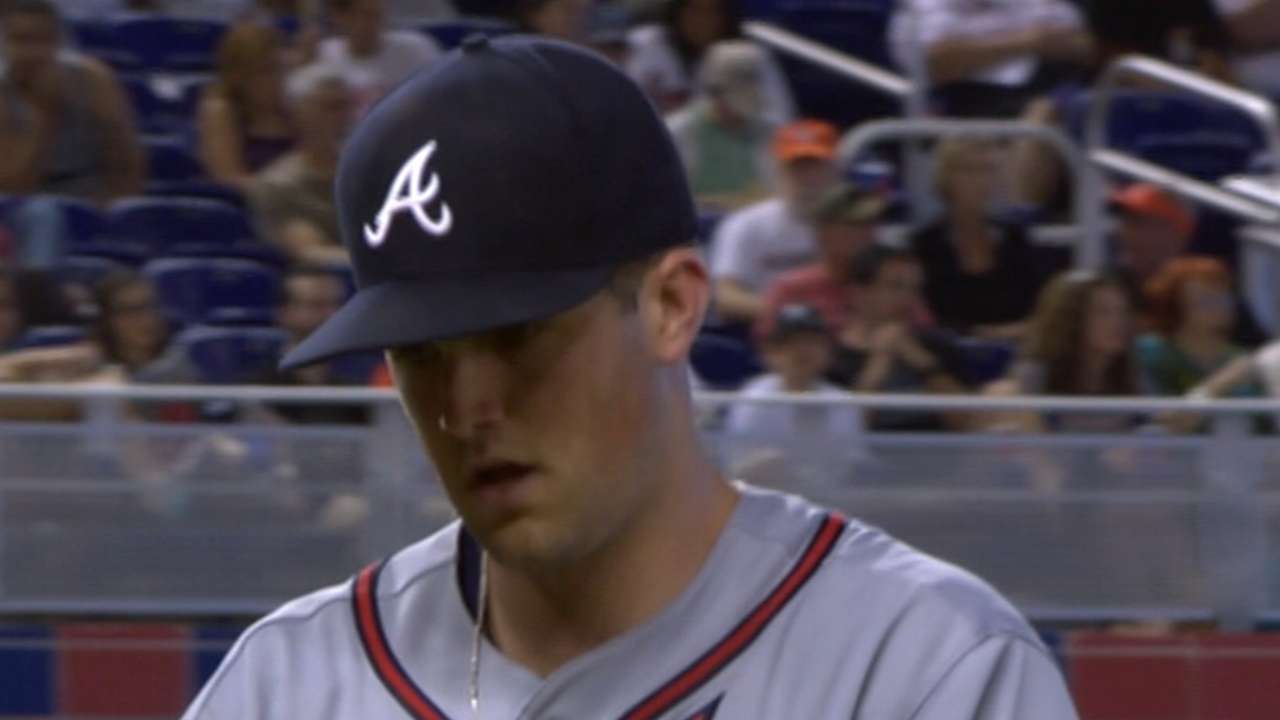 LOS ANGELES -- Alex Wood spent the entirety of this past weekend battling a stomach virus that caused him to miss Friday night's scheduled start against the Brewers. But when the Braves southpaw started feeling better on Monday, he immediately began looking forward to Wednesday night's start against the Dodgers.
"Each day has been a little bit better," Wood said prior to Tuesday night's matchup at Dodger Stadium. "I threw a bullpen yesterday and played catch today. I think by tomorrow night I'll be ready to go."
Wood exited Turner Field feeling sick on Thursday night and saw his condition worsen overnight. After feeling nauseous and weak throughout the weekend, he started feeling better after he picked up some prescription medication at a pharmacy near Turner Field approximately 20 minutes before Sunday's first pitch.
After making the cross-country flight to Los Angeles, Wood awoke on Monday and was encouraged that his appetite had returned.
"I've been able to get some good meals in me the past couple days," Wood said.
With his strength now closer to normal, Wood is looking to pick up where he left off when he limited the Marlins to one earned run over a season-high seven innings on May 16. He is hoping that the long layoff between starts does not prove detrimental.
"[Pitching coach Roger McDowell] and I have been working really hard and I actually threw probably my best bullpen of the year last week," Wood said. "So, I was excited to get back out there. I had to wait a few extra days, but it's always fun throwing here [at Dodger Stadium]."
Mark Bowman is a reporter for MLB.com. This story was not subject to the approval of Major League Baseball or its clubs.