Bautista turns balk into two-run double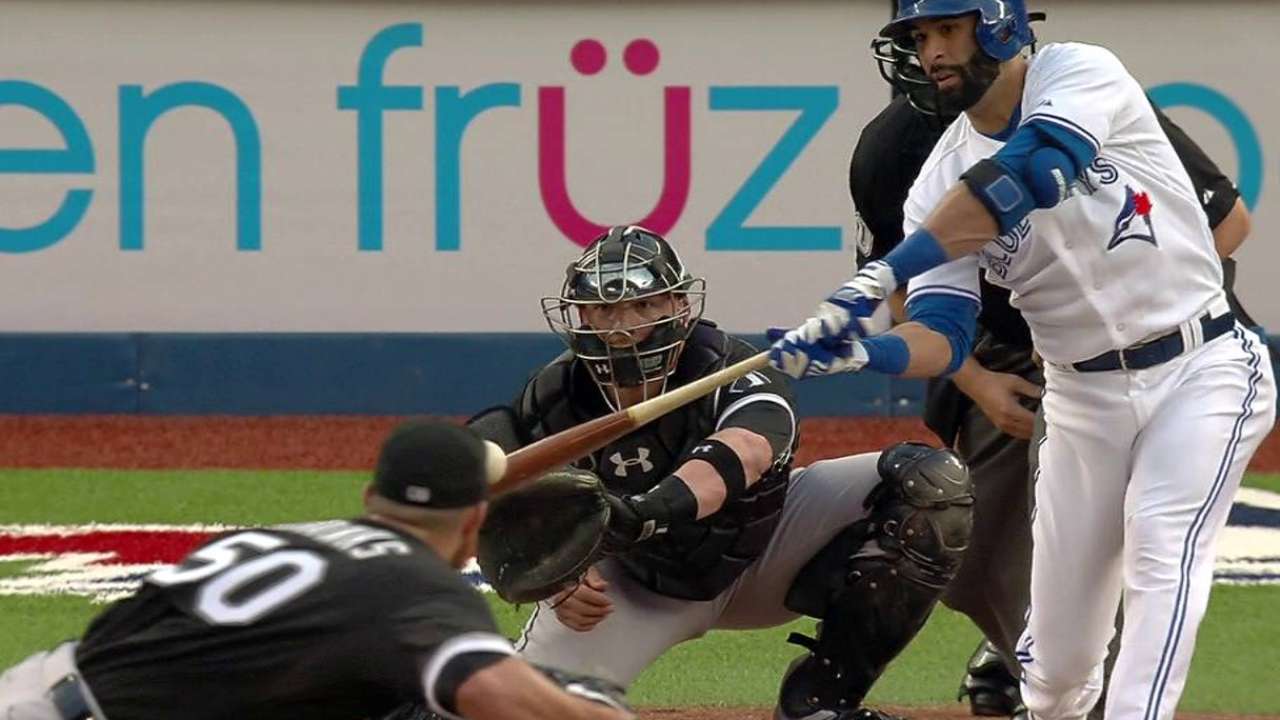 TORONTO -- John Danks was called for a balk for quick-pitching in the third inning on a Jose Bautista ground-rule double, which resulted in two Blue Jays runs.
The hit was allowed to stand because the ball fell in and bounced over the center-field wall, giving the Blue Jays a 3-2 lead in their eventual 10-9 win.
Second-base umpire Jerry Meals made the call as Danks was beginning his delivery on a 2-2 count.
"He said I quick-pitched, which I did. Did it on purpose," said Danks, who thought what he did was legal.
Had center fielder Adam Eaton made the catch on the Bautista fly, the runners would've advanced on the balk, allowing Josh Thole to score while Josh Donaldson would've moved up to third base. Instead, the ball landed out of the reach of Eaton and both runners came around to score.
"He called a balk, so the ball's live and the hitter gets a free swing at it," Blue Jays manager John Gibbons said. "If he doesn't do anything with it, runners advance and he's still in the box. But if something good happens, it stays live. Jose had a big night, five RBIs, three doubles."
White Sox manager Robin Ventura said there's some confusion about the quick-pitch rule.
"He hit it, so it doesn't matter either way. But a bit unclear on that one. I know a lot of guys around the league are doing the same thing, and we've seen that quite a bit," said Ventura. "We saw [Johnny Cueto] do it the whole game [against the Reds] so I'm a bit confused. A lot of guys are doing it. Where they change up their delivery somewhat.
Jamie Ross is an associate reporter for MLB.com This story was not subject to the approval of Major League Baseball or its clubs.