Slumping Papi hits fifth as Sox juggle lineup
Veteran slugger confident he'll break out soon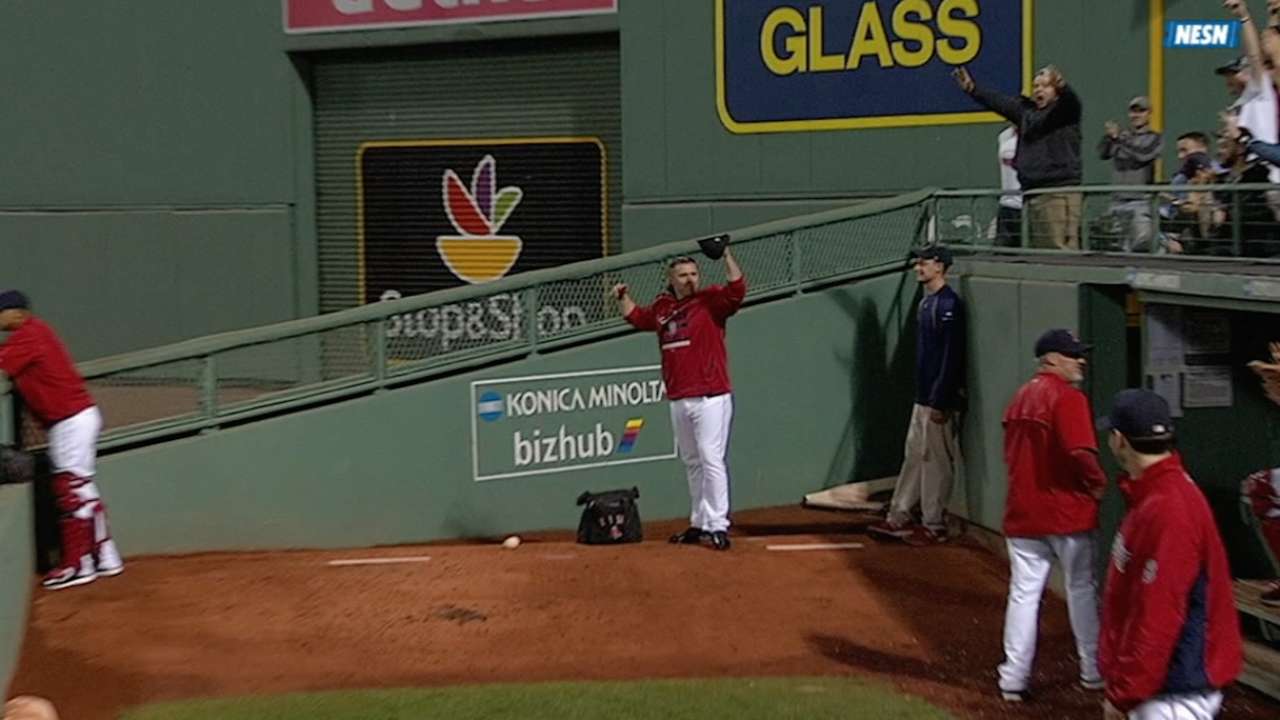 MINNEAPOLIS -- In an effort to get more consistent production from his lineup, Red Sox manager John Farrell continues to try different combinations. The latest was Tuesday's move of David Ortiz to the fifth spot in the batting order, marking the first time the slugger batted anywhere but third or fourth since 2012.
Ortiz, who went 1-for-4 in a 2-1 loss to the Twins, is hitting .222 with six homers and 18 RBIs.
How did Ortiz take the move?
"OK," Ortiz said. "I'm swinging like [junk], so once I figure things out, probably I'll go back to third, right?"
In recent days, Farrell flip-flopped Dustin Pedroia and Mookie Betts in the order, with Pedroia now leading off and Betts hitting second.
The latest wrinkle has Pablo Sandoval hitting third, followed by Hanley Ramirez and then Ortiz.
"Well, we're just trying to find some combinations that provide us some consistency," said Farrell. "I think it's about maybe just a little bit of a different look. You know, we're going to rely a lot on those three guys in the middle of our order -- David, Hanley and Pablo. Those guys have every capability to be an elite three guys in a lineup, and we're trying to gain a little bit more production and consistency."
Ortiz has watched Mike Napoli go from a deep slump to the American League's Player of the Week. Perhaps that can serve as inspiration for him.
"That's how we are. We're human beings," Ortiz said. "We have part of us that, you know, have got to go through this. For you guys who always ask me how much longer I can do it and [tell me] I make it look easy, it ain't that easy. Baseball players, we have to go through struggles to figure things out.
"Once again, it shows you guys that I'm not Superman. You know what I'm saying? It's part of the game, man. I keep on working. I'm going to keep on working as long as I play baseball and I will find a way to get out of it once again."
Ian Browne is a reporter for MLB.com. Read his blog, Brownie Points, and follow him on Twitter @IanMBrowne. This story was not subject to the approval of Major League Baseball or its clubs.