Werth's return to lineup remains unclear
Left wrist contusion preventing left fielder from swinging a bat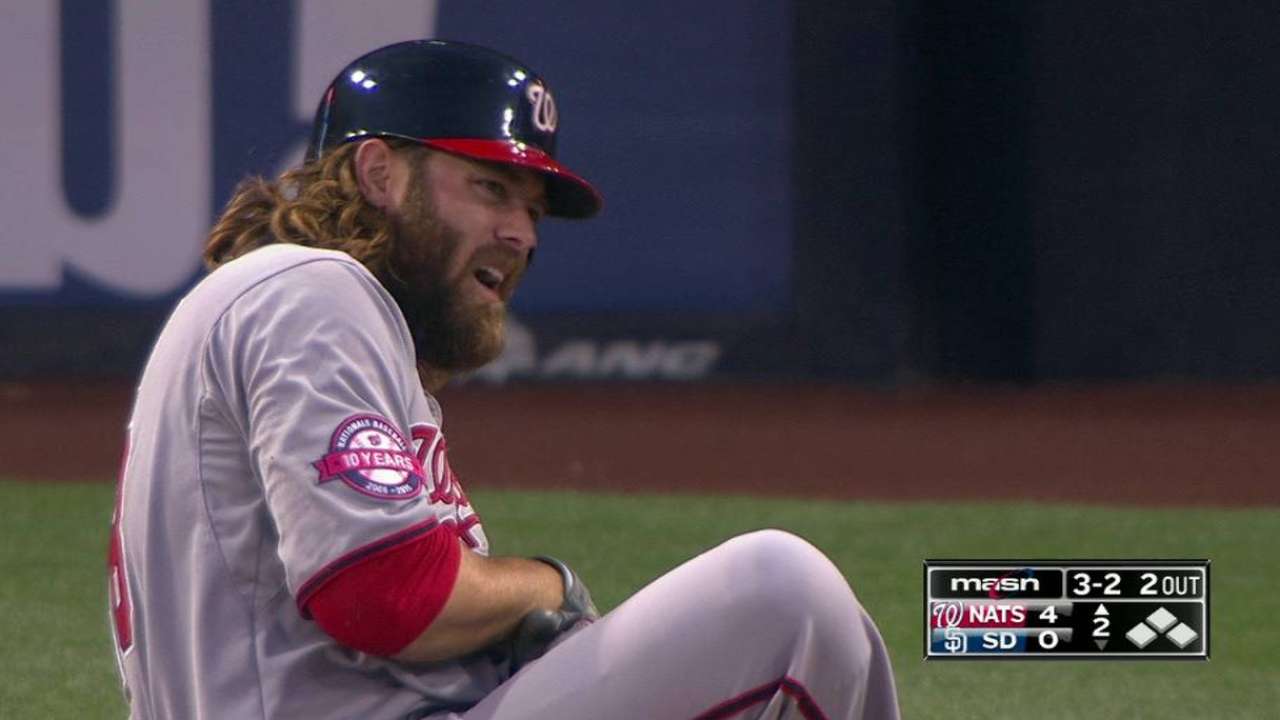 CHICAGO -- Jayson Werth rejoined the Nationals before Tuesday's game against the Cubs at Wrigley Field, but whether the left fielder will be ready to return next week when he's eligible to be activated from the 15-day disabled list remains unclear.
The left wrist contusion still hasn't progressed to the point where Werth can swing a bat.
"If you've got what he's got on his wrist -- the surgeries, the metal and all of that stuff -- it takes a little bit longer when you get plunked like that," manager Matt Williams said. "He's not able to rotate like he would need to swinging a bat.
"He's got fairly good grip strength, but the rotation of it and turning that bat over is not good yet."
Werth, who was hit by a pitch on May 15, has had three surgeries on the wrist, the last one in 2012 when he was injured after making a diving catch. Originally, Werth was hoping to be sidelined just a day or two. But with him still not being ready, Williams was asked if he was concerned the problem could linger.
"Don't know," the manager said. "There's a lot of little joints and bones [in the wrist]. Every test we've done, he's fine. There's no fracture, the MRI was good, everything is good.
"But he does have some history in that area. Any time you have metal in your body, it can vibrate and make the bone sore. That's what he's dealing with right now."
John Jackson is a contributor to MLB.com. This story was not subject to the approval of Major League Baseball or its clubs.