Wieters picks up 2 hits in rehab debut
Catcher plays all 9 innings behind the plate for Double-A Bowie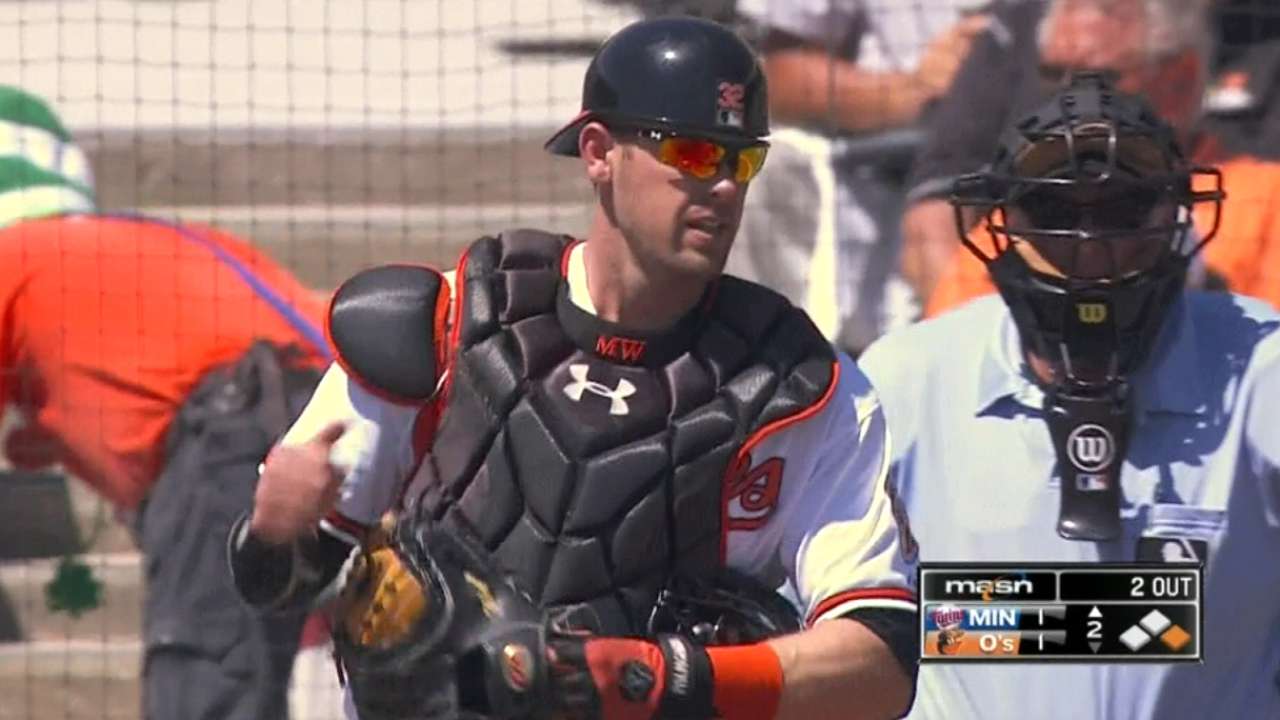 BALTIMORE -- Matt Wieters played in his first rehab game since March 17 on Tuesday in Double-A Bowie after participating in extended spring games since April.
Wieters, who went 2-for-4 on Tuesday, is tentatively set to return to the Orioles on June 4 or 5.
"We'll see how it progresses," Buck Showalter said. "Don't want to get ahead of ourselves. If he needs some extra time, we'll take some extra time."
Wieters is set to catch every other day in Bowie with the possibility of being a designated hitter in between starts. He had been catching nine innings in the extended spring games and did so again on Tuesday.
The catcher popped up to center in his first at-bat, hit a single to right in his second, grounded out to second in his third and had another single through the right side in his last. Wieters also threw out a runner trying to steal second in the eighth inning.
While Wieters began his rehab, the Orioles called up Steve Clevenger from Triple-A Norfolk and designated Ryan Lavarnway for assignment. With Wieters being eligible to come off the disabled list on June 4, the Orioles have a decision to make with their catchers in the coming weeks.
Showalter said on Tuesday that there is a chance he could go with three catchers, but would rather not.
"There's a chance, and there's a chance we go with two catchers," he said. "But it's the same chance. Caleb could play some first base. Clevenger could play a couple of places adequately, maybe. But I'd rather not. It depends how the rest of our club is constructed by that point, but that's a long way off."
Connor Smolensky is an associate reporter for MLB.com. This story was not subject to the approval of Major League Baseball or its clubs.