ICYMI: Friars' comeback for naught as Angels walk off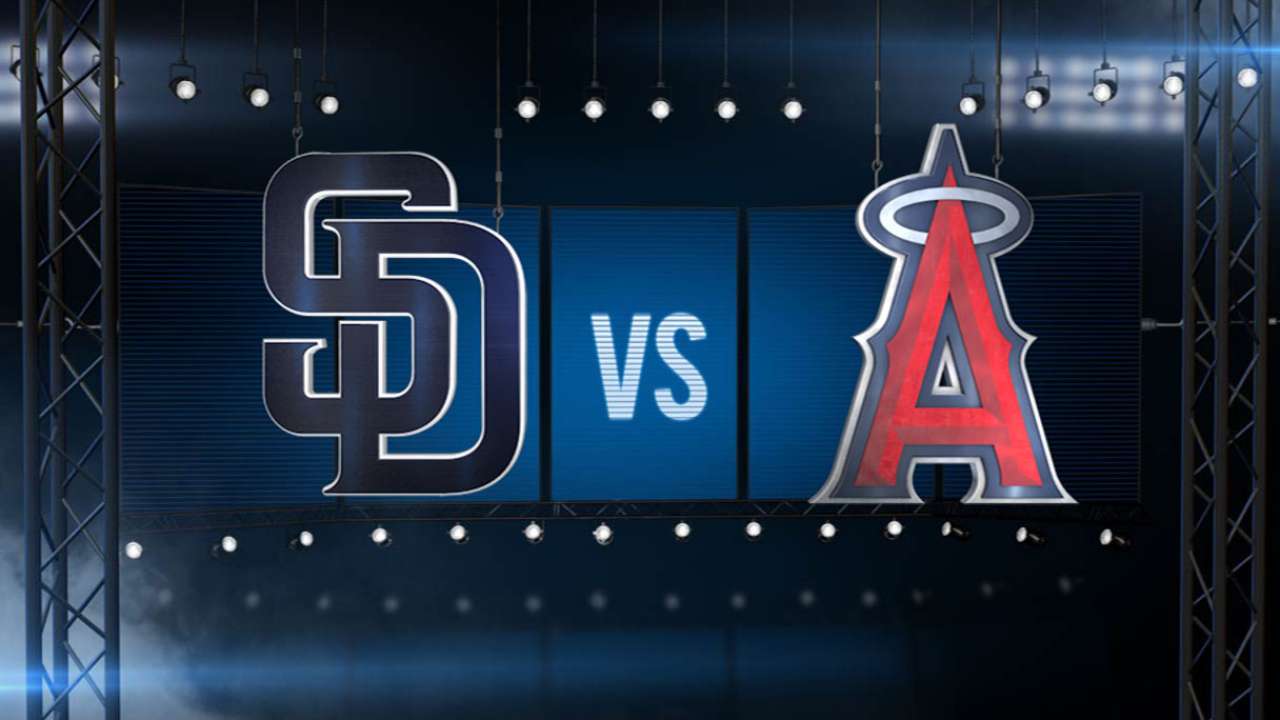 Monday night's game had a little bit of everything for the Padres as Tyson Ross collected the team's seventh quality start in a row before outfielder Will Venable and first baseman Yangervis Solarte tied the game with a three-run rally in the seventh. Unfortunately, the Angels were able to undo the work set forward by the team after walking off to a 4-3 victory over the Friars at Angel Stadium.
The offense continued to keep their bats warm after Sunday's rout over the Dodgers by collecting nine hits on the evening against the Angels' pitching corps. San Diego's hitters were able to score three runs on a hard-fought two-out rally late in the game, continuing to show the team's resiliency in pressure situations. Solarte and Will Middlebrooks each enjoyed a multihit game along with outfielder Justin Upton , while Venable snagged his third stolen base on the season. Despite the team's offensive successes, the Angels were able to crack the Padres' bullpen late in the game and took the series opener.
The Padres will send Odrisamer Despaigne to the mound on Tuesday for Game 2 in Anaheim in hopes of evening up the series. So in case you missed it, here are some stories and highlights you may not have seen on Monday:
Padres postgame recap: Padres rally but Angels answer with walk-off in 9th
Almonte snares a web gem with every part of his webbing in the third: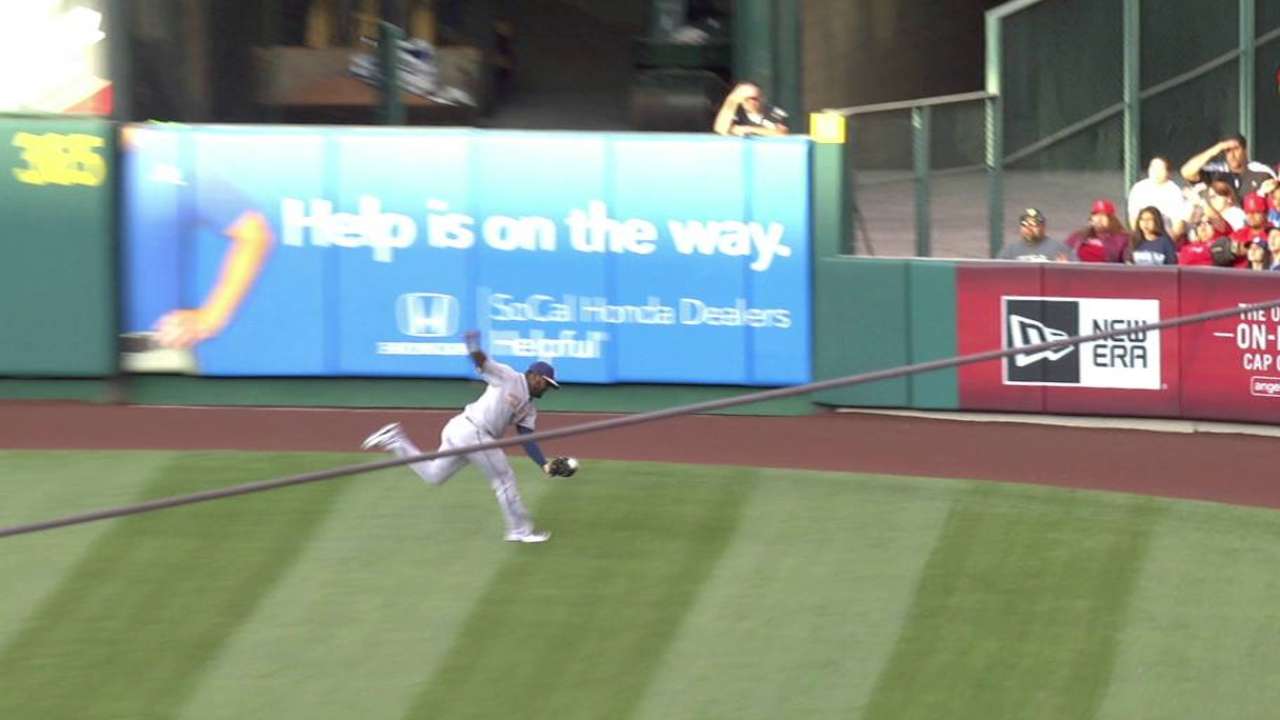 Solarte's RBI double initates comeback for the friars: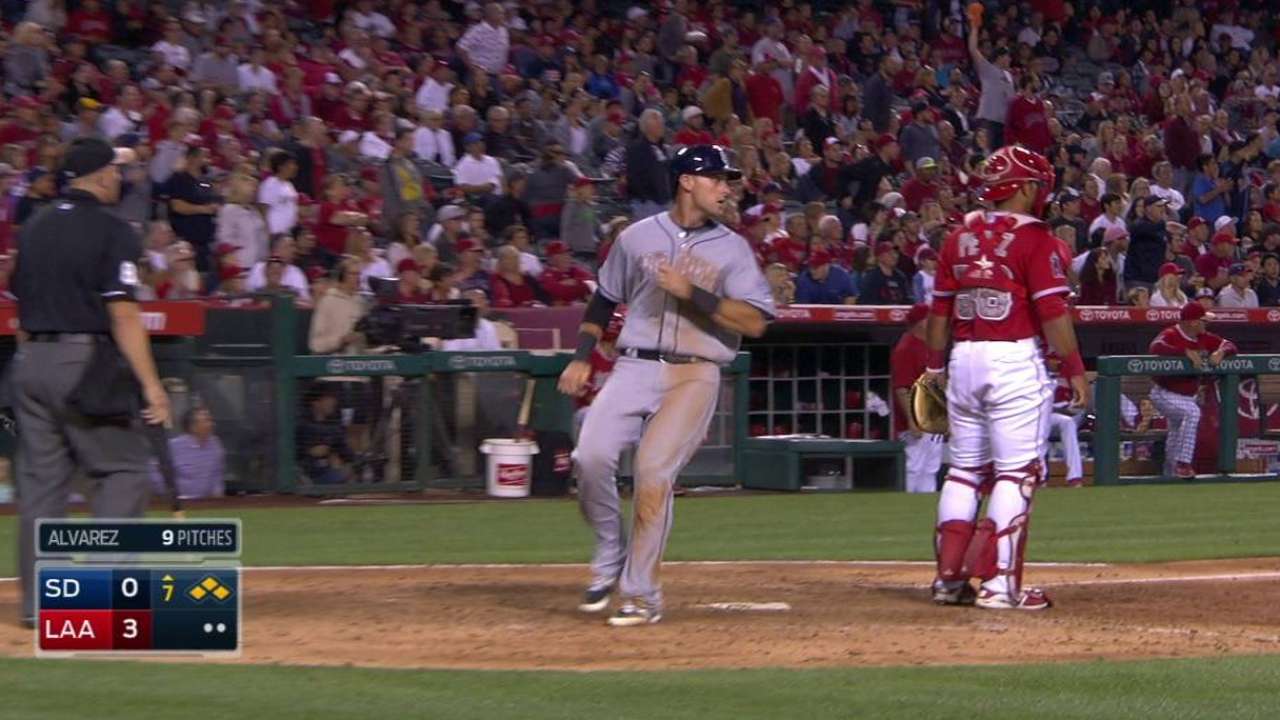 Leadoff man continues to be hopeful for health: Myers encouraged, but no timetable for return
Loving life under pressure, Maurer thrives out of the 'pen: Maurer stakes claim on 'pivotal' 7th inning
Shields maintains perfect record with a little bit of help: Shields keeps edge with bats' big backing
Game Note Highlights: Game Notes @ LAD (05.25) Ross Hopes to Continue Streak of Quality Starts against Angels
Looking forward:
Friar Forecast: Padres hope for high scoring affair against Shoemaker on Tuesday
Tuesday's probable pitchers: Despaigne takes the bump in game 2 of 3 in Anaheim