Orioles recall Clevenger, designate Lavarnway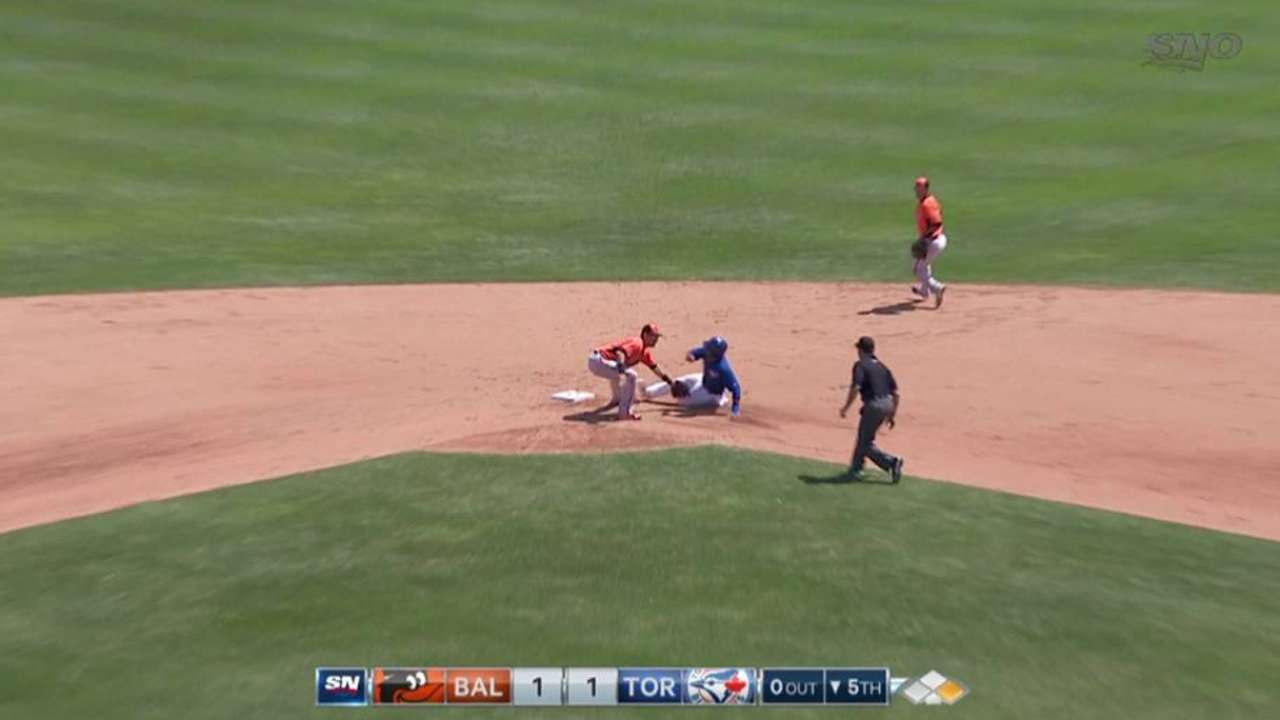 BALTIMORE -- The Orioles recalled catcher Steve Clevenger from Triple-A Norfolk and designated Ryan Lavarnway for assignment on Tuesday.
Clevenger played in 35 games with the Orioles last season, batting .225 with eight doubles, a triple and eight RBIs. The 29-year-old played in 27 games with Triple-A Norfolk in 2015, and hit .352 with three doubles, two home runs and 14 RBIs.
"I'm going to try and help the team any way I can," Clevenger said. "Feeling good at the plate and I have been playing really well out there. I'm just excited to get out on the field and play here."
For as good as he has been swinging the bat, Clevenger said it was his mission since Spring Training to focus more on his catching. Buck Showalter said that the catcher had caught, thrown and handled the pitching staff well in Norfolk.
Clevenger does come to Baltimore at a peculiar time, as Showalter said the tentative plan is to have Matt Wieters return to the team on June 4 or 5. Clevenger is aware of the plan for Wieters' arrival, but is focused on proving that he deserves to be in the big leagues.
Showalter did not rule out the possibility of keeping Wieters, Caleb Joseph and Clevenger, but said that decision is still a long way out.
"There's a chance [we could use three catchers], and there's a chance we go with two catchers," Showalter said. "But it's the same chance. Caleb could play some first base. Clevenger could play a couple of places adequately, maybe. But I'd rather not [use three]. It depends how the rest of our club is constructed by that point."
Connor Smolensky is an associate reporter for MLB.com. This story was not subject to the approval of Major League Baseball or its clubs.