Price bears down, notches fourth win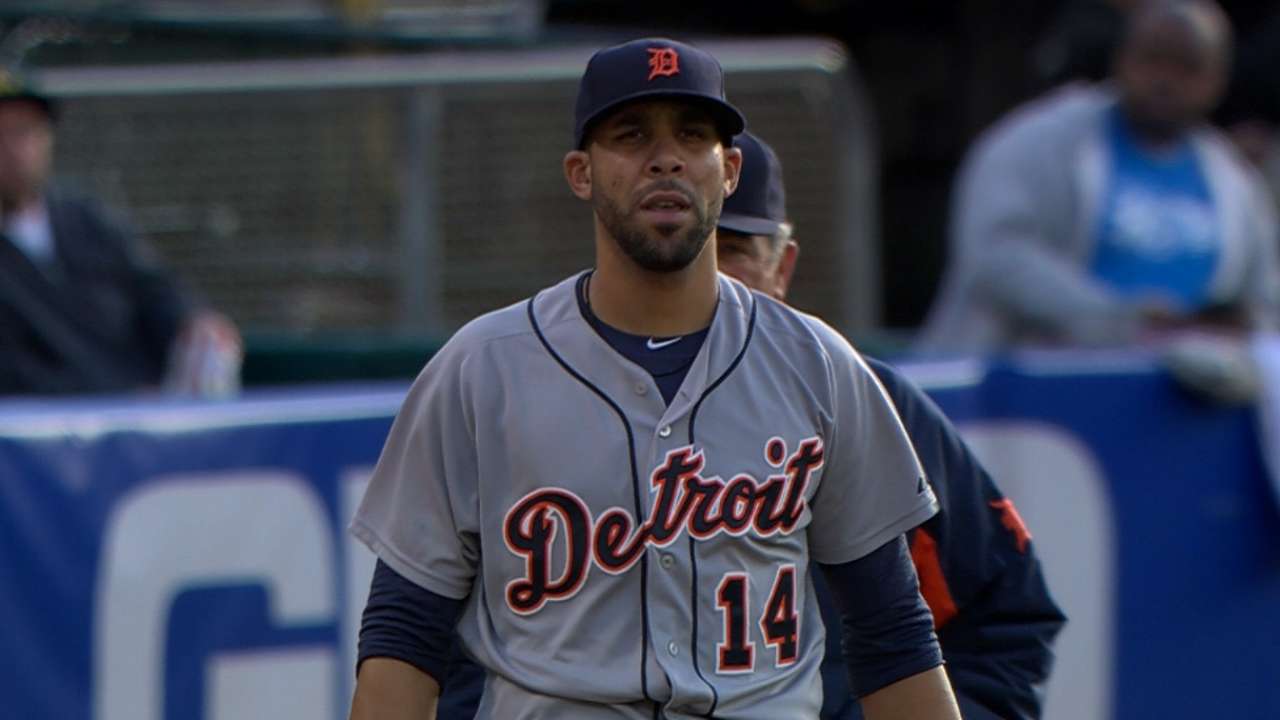 OAKLAND -- When David Price starts for the Tigers, it seems to guarantee a win. At least that's what it seems like.
Price threw seven scoreless innings in the Tigers' 1-0 victory over the Athletics on Tuesday night, and he seemed to be in control at every step.
"I felt good all night," Price said. "I was fighting myself in a couple of situations, but that it's all a part of it. I was pitching to the situation."
Price has made 10 starts thus far and the Tigers have won nine of them, though the left-hander is 4-1 with a 2.97 ERA over a team-leading 66 2/3 innings.
His lone loss was spectacular: a 13-4 setback to the New York Yankees in which he gave up eight runs on 10 hits in 2 1/3 innings. His ERA took a pounding, but Price is 3-0 in six outings since.
"That's what makes him one of the better pitchers in the game," Tigers manager Brad Ausmus said. "He gets the big outs when needed."
Ausmus also pointed out that plays such as Andrew Romine's throwing error that allowed Stephen Vogt to reach third base after he advanced to second on a passed ball made it seem that Price was struggling more than he was.
"You have to be able to bear down," Price said. "I think I had the leadoff hitter on base in the first four innings. There were some pitches I didn't make, but good stuff happened."
Price, the 2012 American League Cy Young Award winner and a four-time All-Star, appreciated the effort given by A's starter Jesse Chavez.
"He was in command today," Price said. "It's fun to be part of that kind of game and even more fun when you end up winning."
Price can understand the frustration of a job well done without anything to show for it. In his five no-decisions, his ERA is 2.70.
"Chavez is 1-5 and his ERA is [2.44]," Price said. "I know how tough this game is. It's not happening for him."
Price is scheduled to start against the Angels in Anaheim on Sunday night. He's 4-4 with a 3.90 ERA against them. That's his most wins against an AL West opponent. He also threw his last shutout against the Angels on April 24, 2012.
Rick Eymer is a contributor to MLB.com. This story was not subject to the approval of Major League Baseball or its clubs.