Chavez saddled with another tough-luck loss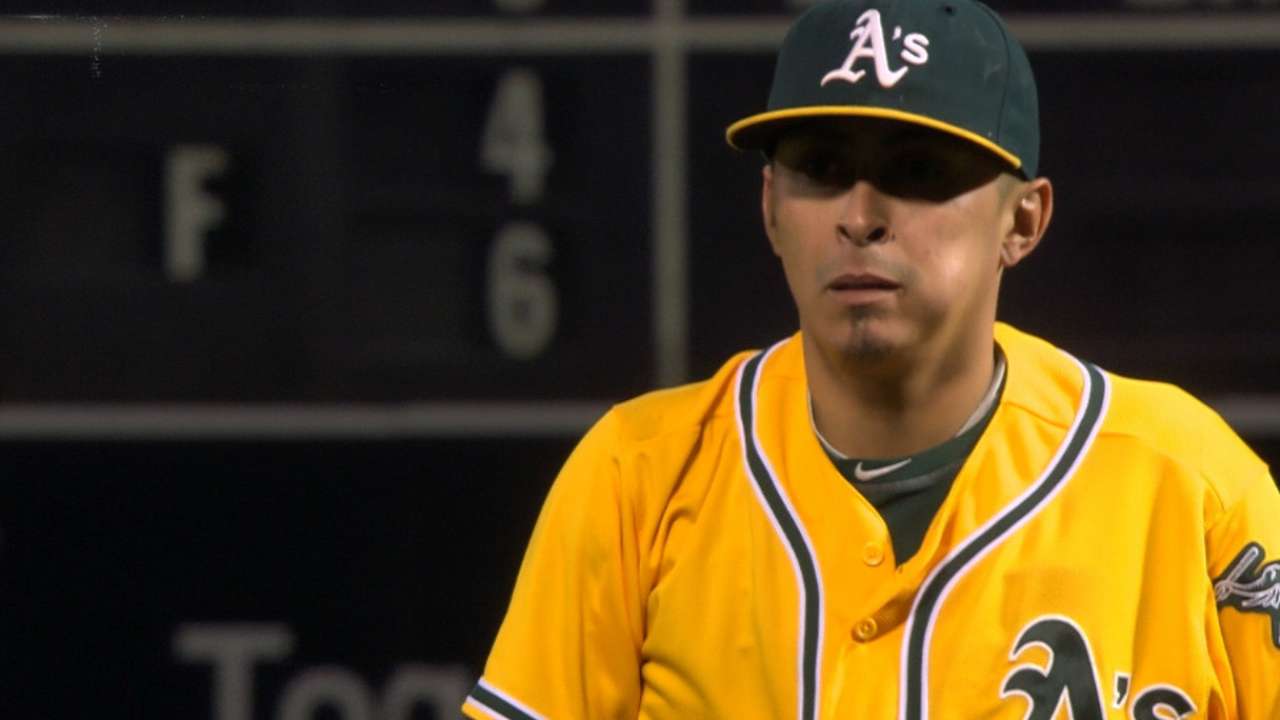 OAKLAND -- Statistically speaking, Tuesday night's effort was the finest start of Jesse Chavez's career. Only he was saddled with another tough loss in a 1-0 defeat to the Tigers.
It marked just the second time in his career that Chavez finished eight frames, but his team was doomed by a throwing error in the first inning that led to a sacrifice fly. Despite Chavez's lights-out performance the rest of the night, it wasn't enough to get him back in the win column. Such is life for Chavez these days, who has tossed quality starts in five of his seven starts this year without much to show for it.
"Just tried to take it inning by inning and every at-bat by at-bat," Chavez said. "I didn't really look into it as, 'Oh, this is my best start of my career,' or anything like that. Just tried to give the guys a good chance to win and try to get them in as quick as possible."
Anthony Gose led off the game with a single against Chavez, one that scooted right past A's shortstop Marcus Semien. Gose then stole second and kept moving to third when an errant throw from catcher Josh Phegley ended up in center field, before Rajai Davis hit a sac fly.
That was the only major blemish against Chavez, whose ERA dropped to 2.44 while his record moved to 1-5.
"His win-loss isn't even close to indicative to how well he's pitched," A's manager Bob Melvin said. "He can't knock in runs. All he can do is pitch and keep the other team down, and he did that."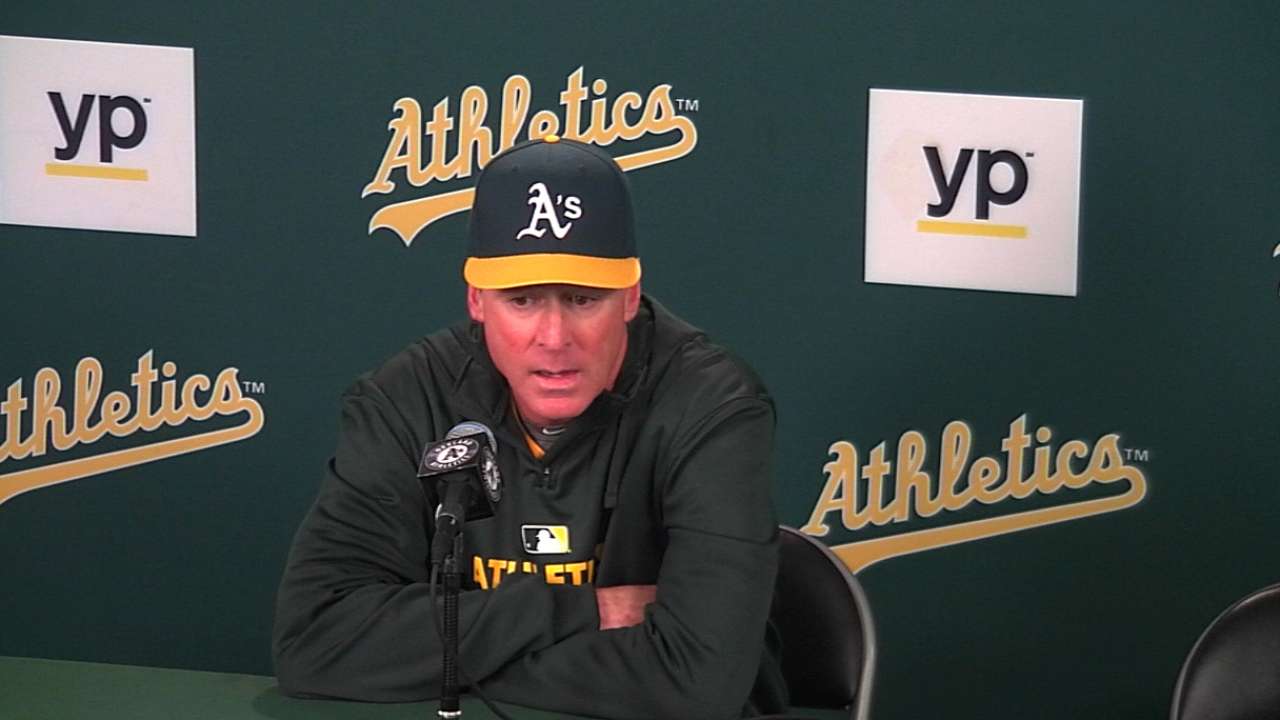 Chavez allowed the unearned run, five hits and two walks while striking out four. The only other time he finished eight frames was May 12, 2014, when he gave up two earned runs to the White Sox.
But it's too bad for Chavez and the A's that Tigers southpaw David Price was able to shut them out for seven innings before the bullpen closed it out.
"Chavez threw the ball extremely well," Price said. "He's been a tough-luck loser all year long. I know how tough it is to see him go through that. The game is not happening for him right now, but he was in command today."
On Tuesday night, Chavez and Phegley chalked up the success to being able to mix up pitches while staying on the corners of the plate. Oakland's starters have gone four straight games (28 innings) without giving up an earned run, the first time in franchise history that's happened since Aug. 9-13, 1928.
"We just try to feed off of each other, and that's what we've been doing all year," Chavez said.
Alex Espinoza is a contributor to MLB.com. This story was not subject to the approval of Major League Baseball or its clubs.