MLB.com Columnist
Fred Zinkie
10 lessons fantasy owners learned so far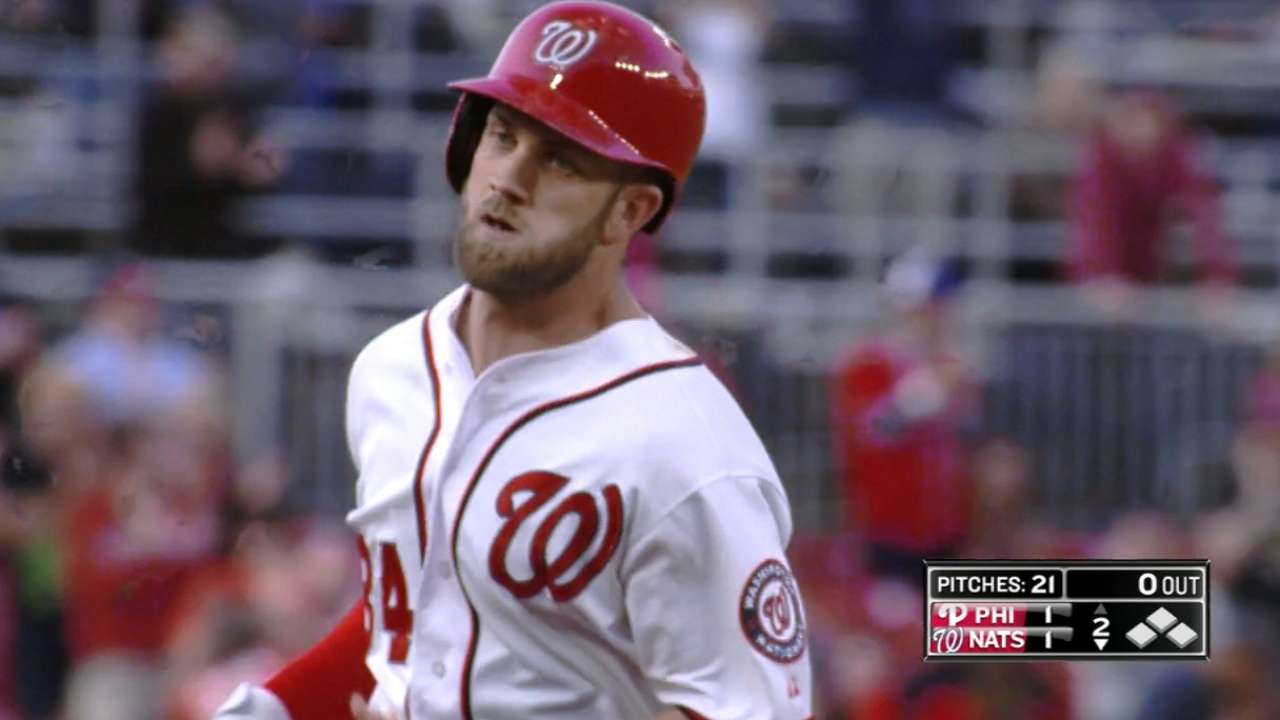 The 2015 season is at the quarter pole, but fantasy owners have learned a great deal so far. Here are 10 takeaways from the year to date.
1. The Bryce Harper show has arrived
Harper has started to transfer his near-limitless potential into production, and he could compete for the National League Triple Crown this season. Just 22 years old, the outfielder is likely at the outset of more than a decade as a top-five fantasy hitter. Aside from Mike Trout, Harper may have more keeper-league value than any other player.
2. Never doubt Miggy
The three most certain truths in life may be death, taxes and Miguel Cabrera dominating opposing starters. The Tigers star entered this season with uncertainty after undergoing surgery on his right ankle during the the offseason and having a shortened Spring Training. There were times in March when owners were unsure if Miggy would be part of the Opening Day lineup, but he has amassed 11 homers, 32 RBIs and a .344 batting average while playing in all but one of Detroit's 46 games this season. Even with so many talented youngsters nipping at his heels, Cabrera should be a top-five pick next season.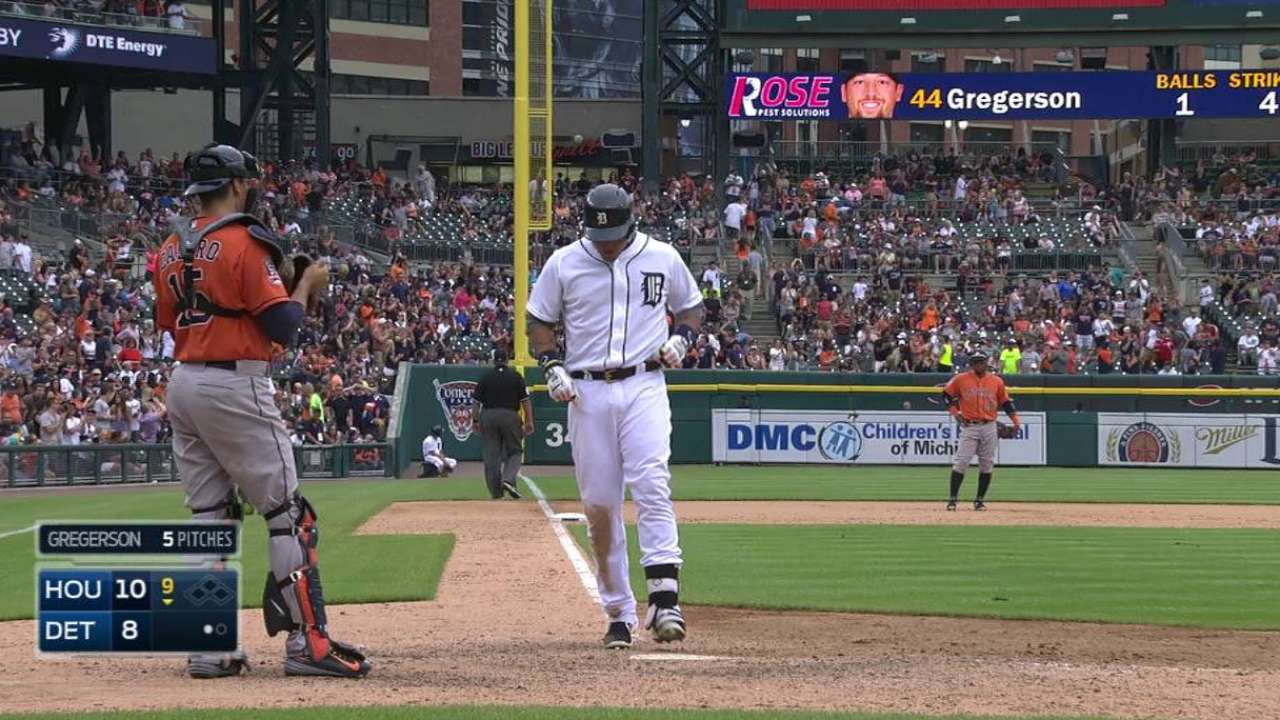 3. Small samples can be misleading
At the end of April, Corey Kluber owned a 4.24 ERA, and Nick Martinez was sitting with a 0.35 mark. On the offensive side, Shin-Soo Choo was batting .096 and Jake Marisnick was raking at a .379 clip. All of those players have seen their fantasy stock change drastically in May, as their production regressed toward their typical career marks. Fantasy owners who put too much stock in small-sample statistics can get burned by poor waiver-wire or trade-market decisions.
4. Closers continue to be unreliable
On Opening Day, LaTroy Hawkins, Addison Reed, Steve Cishek, Neftali Feliz and Joe Nathan held closer positions. Each of those players will likely finish the season with fewer than 10 saves, and they could be joined by several others as deposed closers by the All-Star break. Smart fantasy owners will stick with the most-skilled stoppers and let others invest in those with more volatile futures.
5. Middle relievers have plenty of value
Without working the ninth inning, Dellin Betances has been arguably one of the 10 most valuable relievers to this point in the season. Beyond Betances, the likes of Will Harris, Tony Watson and Joaquin Benoit have produced mixed-league-worthy numbers without starting or finishing games. Betances should be active in all leagues at all times, and several other middle relievers can be considered by owners who do not like their upcoming starter options.
6. Starling Marte is becoming a star
The Bucs outfielder could wind up as a member of the 30-30 club by the end of this season, and his spot in the heart of Pittsburgh's lineup will aid an effort to exceed 90 runs and 90 RBIs. Marte has been justifiably overshadowed by Harper as an emerging young star, but he may end up finding his way into the first round of 2016 drafts.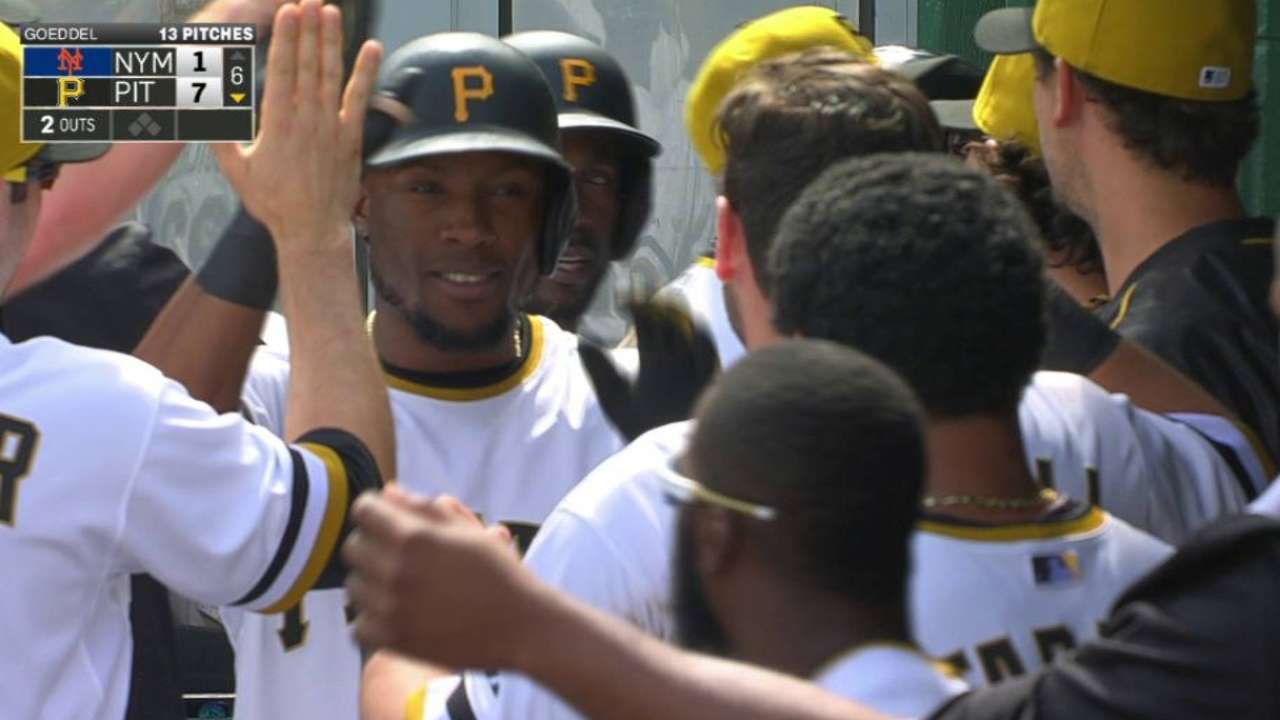 7. Many lefties cannot handle the Blue Jays' offense
The Blue Jays have dominated opposing left-handers this season to the tune of an .862 OPS. The Tigers are in a distant second in that category, with an .813 mark. Josh Donaldson, Jose Bautista and Edwin Encarnacion are among the best in baseball vs. southpaws, and lesser-known hitters such as Kevin Pillar and Danny Valencia also have greater success against lefties. Very few left-handers have the skills to handle the highest-scoring lineup in the Majors.
8. The Angels' lineup has regressed
In March, few fantasy owners would have guessed that the 2014 Major League leaders in runs scored would have the lowest team OPS in baseball (.653) at this point in the season. Aside from the uber-talented Trout, there are few hitters to fear in the Angels' lineup, which is now a desirable matchup for opposing hurlers.
9. Steals are available on the waiver wire
Nori Aoki, Delino DeShields, Rajai Davis, Marisnick and Jose Ramirez are all among the top-20 basestealers at the quarter pole, and each went undrafted in most 2015 mixed leagues. Fantasy owners should use their success as a reminder to target batting average and power during drafts and trades, with an eye towards accumulating steals via the waiver wire.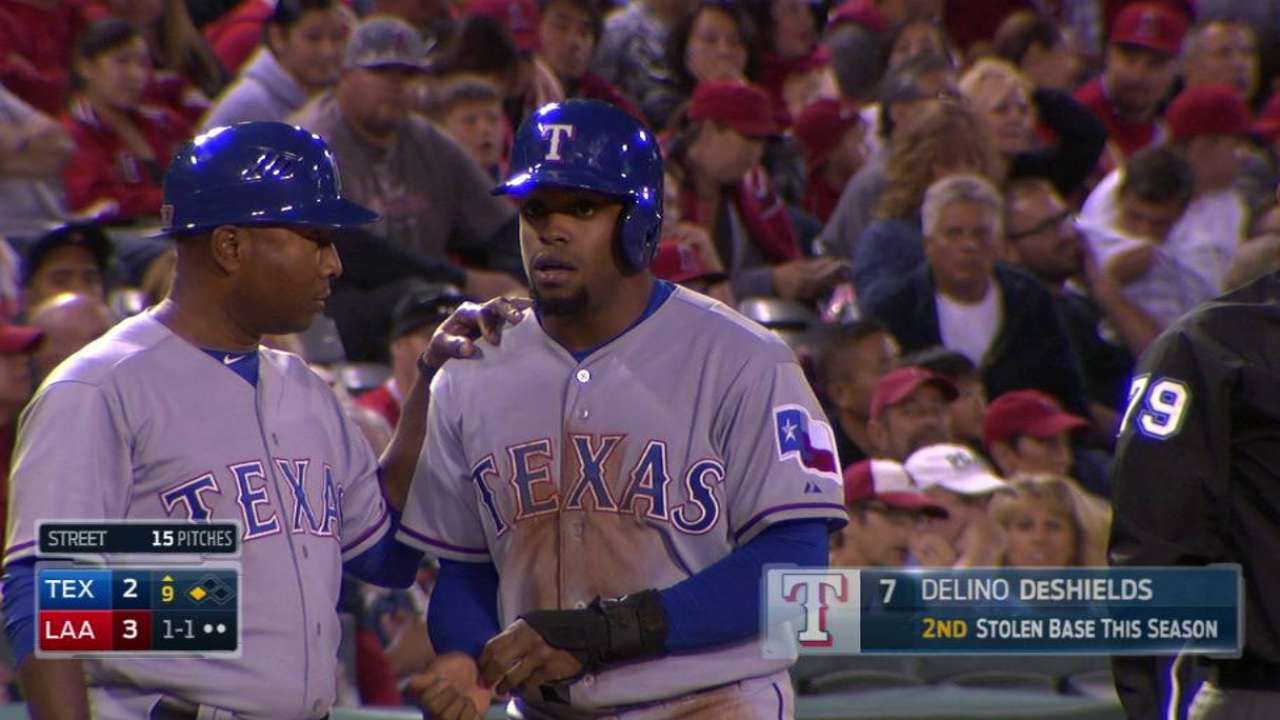 10. Avoid injured players on draft day
At different times, optimism can be a fantasy owner's best friend or worst enemy. Those who invested substantial draft-day resources into Anthony Rendon, Jayson Werth, Jake McGee, Sean Doolitte, Victor Martinez and Matt Wieters have been left with little or no production from those players through this point in the season. Some of the previously listed names will be fine contributors during the summer months, but their fantasy squads may not have time to bounce back from slow starts. Owners should remember to seek steep discounts before investing in players who are hurt during Spring Training, as injuries often linger longer than expected.
Fred Zinkie is the lead fantasy baseball writer for MLB.com. Follow him on Twitter at @FredZinkieMLB. This story was not subject to the approval of Major League Baseball or its clubs.