Dodgers offense out to prove doubters wrong
Club busts out of team-wide slump with trio of homers in eighth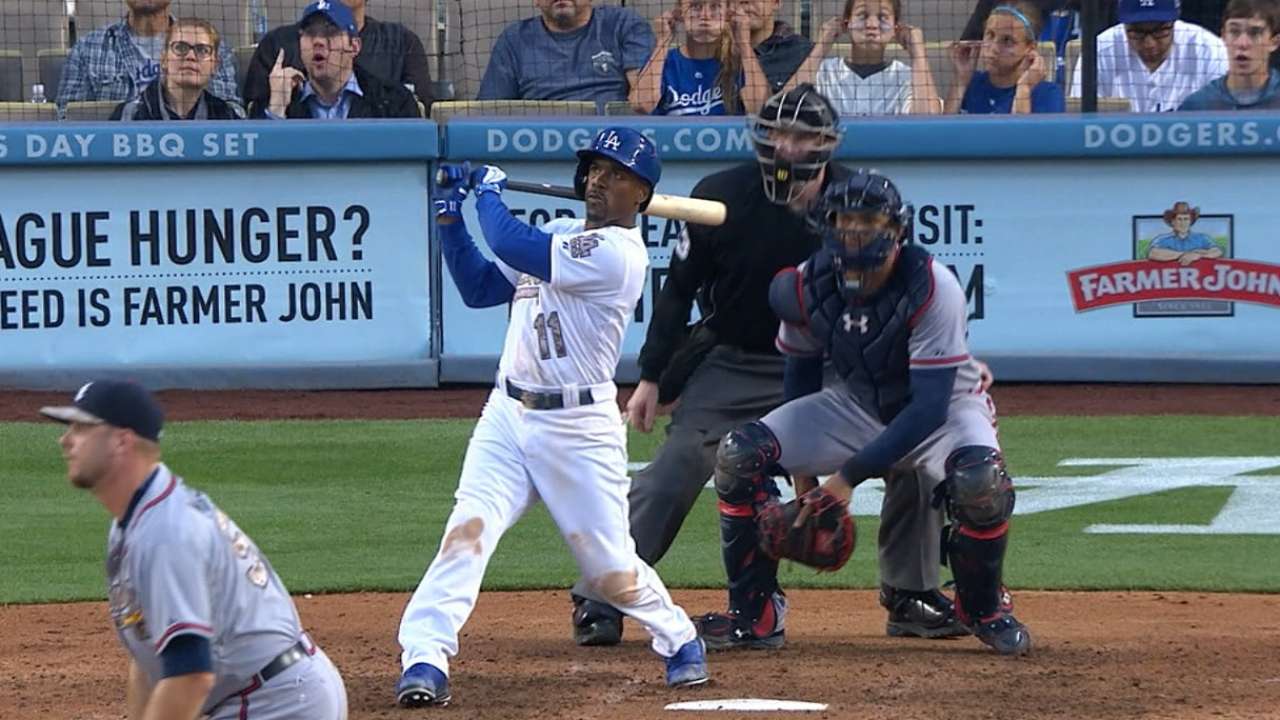 LOS ANGELES -- A whole squadron of players out to prove people wrong led the Dodgers to a 6-3 Memorial Day win over the Braves on Monday.
Right fielder Andre Ethier, marginalized during the offseason, continued his resurgence as Yasiel Puig's injury replacement with a tie-breaking home run in the eighth inning, one of three the Dodgers hit off reliever Nick Masset to blast out of a team-wide slump that saw them score nine runs in the previous eight games.
"There's satisfaction in that we're in first place and we're playing good ball," said Ethier, who had a bases-loaded walk and has six homers after only four all of last year. "I've had a little bit of a hand in contributing to that, that's where I get my satisfaction. Just get to be in the mix and help out with what we're doing."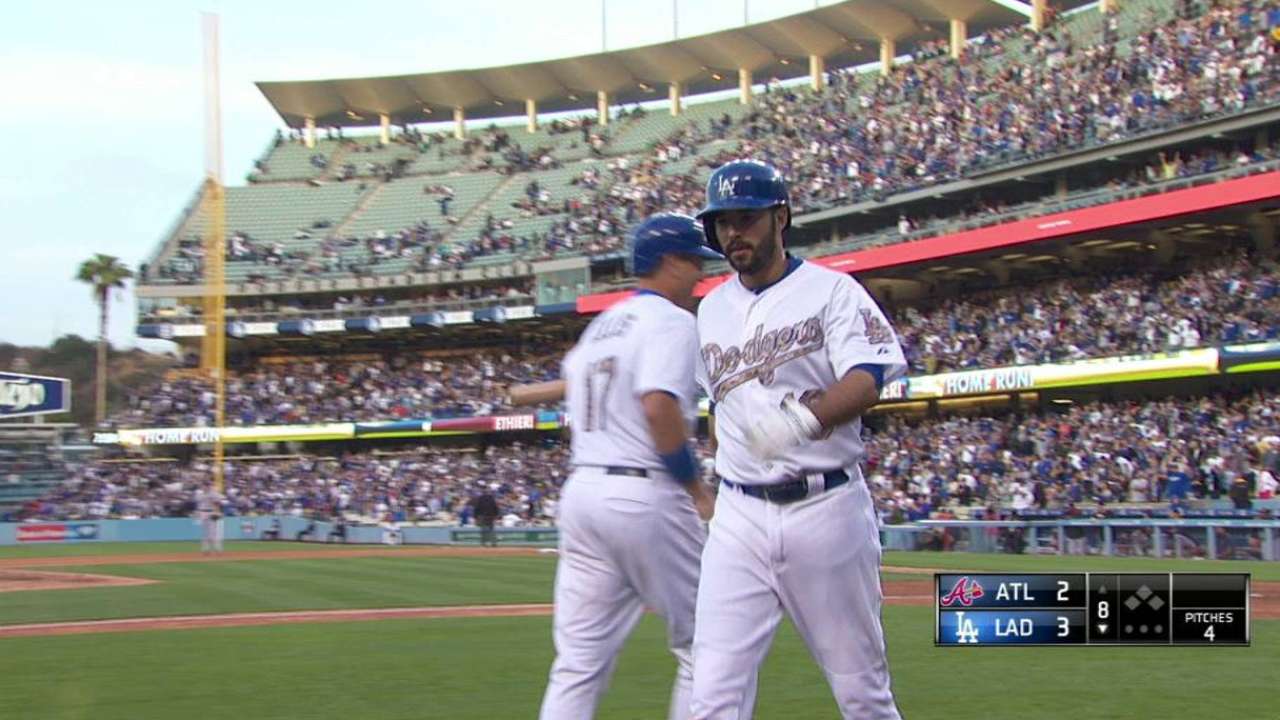 The second long ball was a two-run pinch-homer by Alex Guerrero, his third to lead the Major Leagues, even though he considers himself the same everyday player he was in Cuba and hopes he's showing that with his glove work at third base and left field.
Guerrero is third on the club with eight homers and second with 20 RBIs, even though he's eighth in at-bats. He has a 1.016 OPS, which is crying out for more playing time. Until then, he'll make a difference off the bench when he doesn't start and continue to prove the doubters wrong.
"See the ball, hit the ball," Guerrero said of his gameplan against pitchers he doesn't know. "[Assistant hitting coach John] Valentin tells me what he throws and what to look for. Pinch-hitting is difficult, so focusing is the main thing."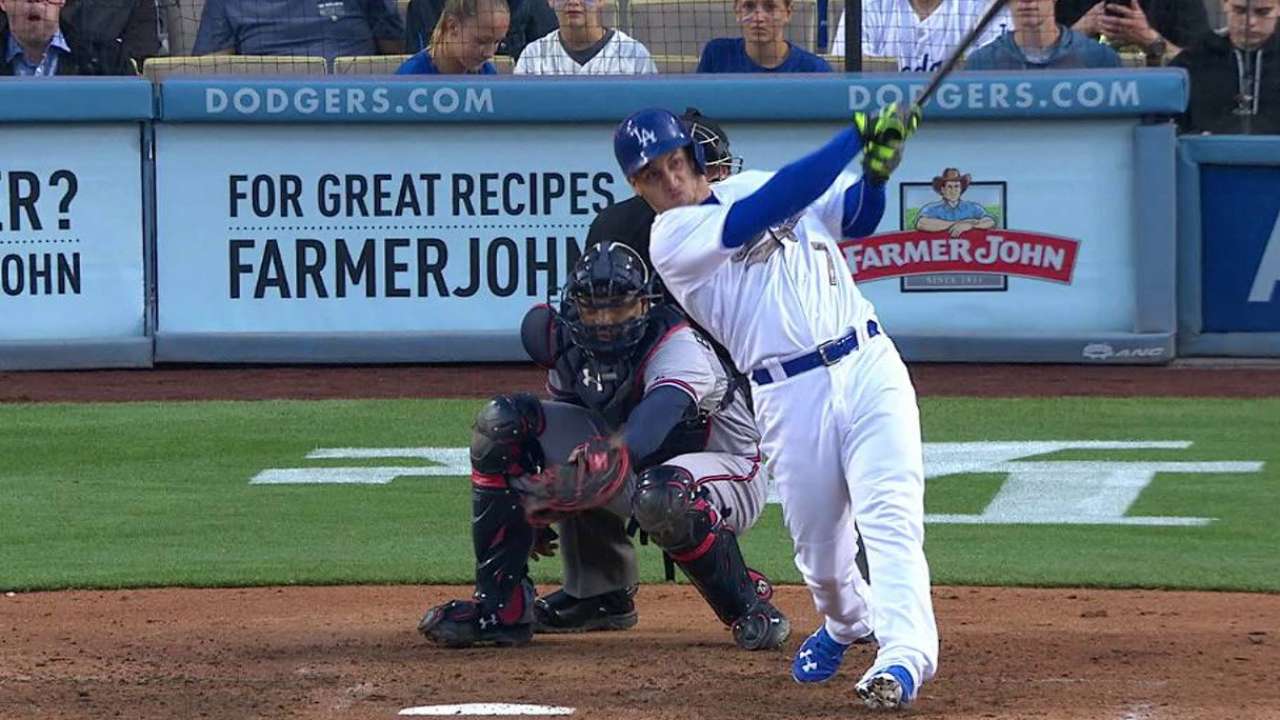 The third homer was by Jimmy Rollins, whose slow start to the season included a pair of ineffective bunts earlier in the game. He finished the scoring that made Adam Liberatore a winner in relief, with Kenley Jansen getting his fourth save after inheriting two baserunners from Chris Hatcher.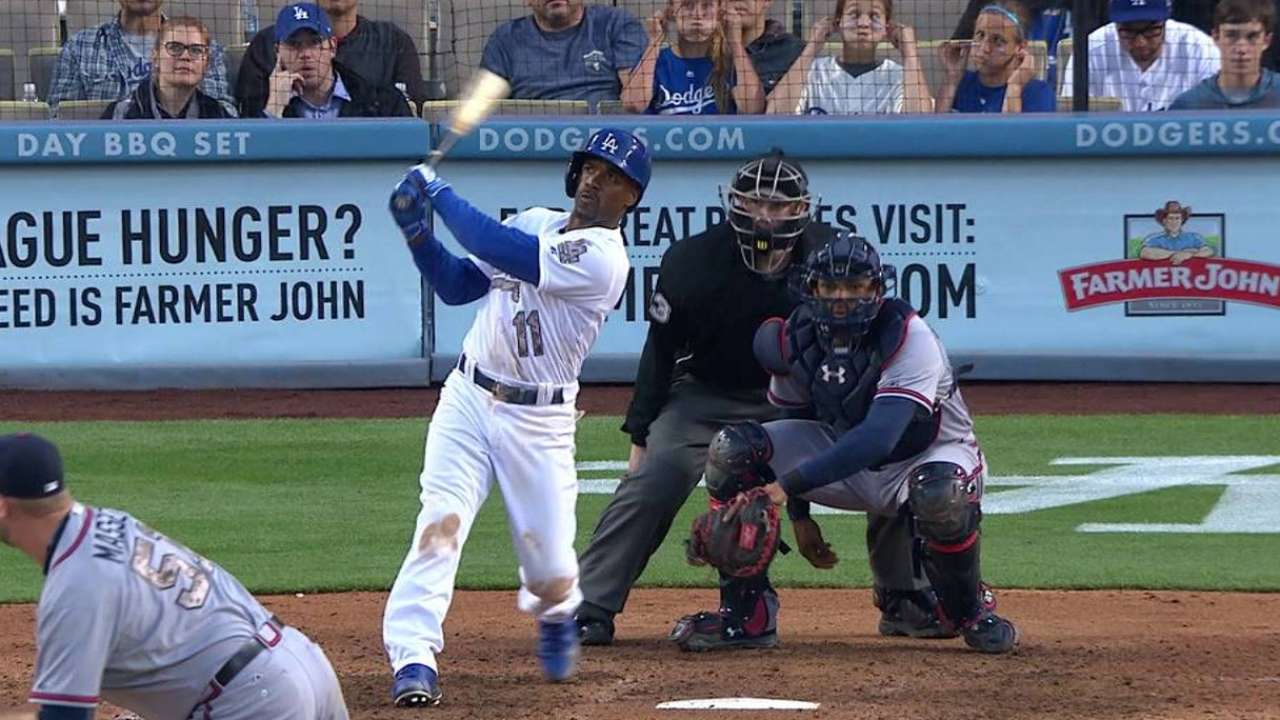 Brett Anderson allowed two runs over seven innings and was credited with a scare.
That came in the fifth inning when he unleashed a wild pitch to Freddie Freeman and appeared to feel a twinge in his back, which was surgically repaired last year. He later said he felt a tweak when making an awkward throw in the fourth inning and the resulting stiffness threw off his mechanics.
Manager Don Mattingly and VP of medical services Stan Conte were aware of the tightness and came running after the wild pitch, but Anderson -- determined to shake the label of being injury prone -- convinced everyone he was OK with three warmup throws and continued on, retiring the last seven batters he faced in a no-decision.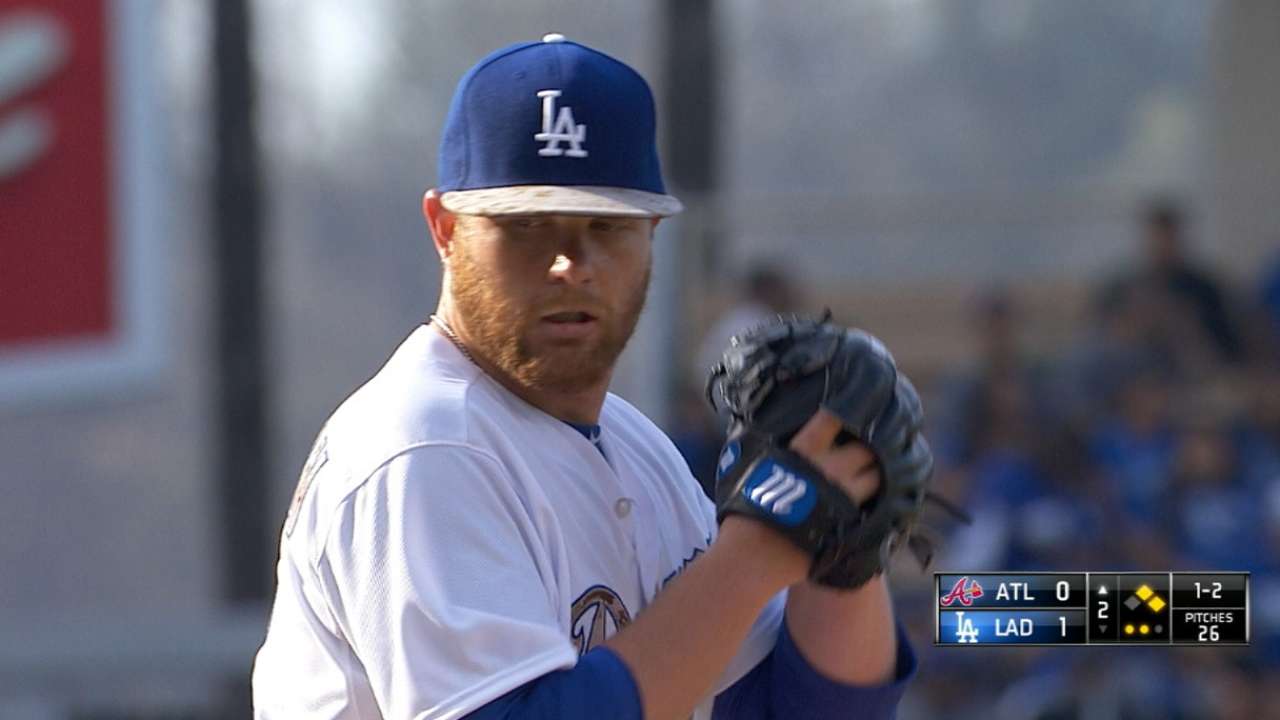 "He's been nothing but the picture of health for us, but at this point, we've lost two starters for the year [Hyun-Jin Ryu and Brandon McCarthy] and we couldn't let him try to do too much," said Mattingly.
"The tweak is on the different side than last year's [disk surgery]," said Anderson. "Nothing too major. I torqued it throwing against my body.
"I know I'm a good pitcher and lately I've been able to show what I can do. Hopefully I wake up tomorrow and it feels fine."
Ken Gurnick is a reporter for MLB.com. This story was not subject to the approval of Major League Baseball or its clubs.