Seager smacks first two Triple-A homers
In 22nd game with Oklahoma City, Dodgers top prospect breaks 1-for-19 skid with pair of blasts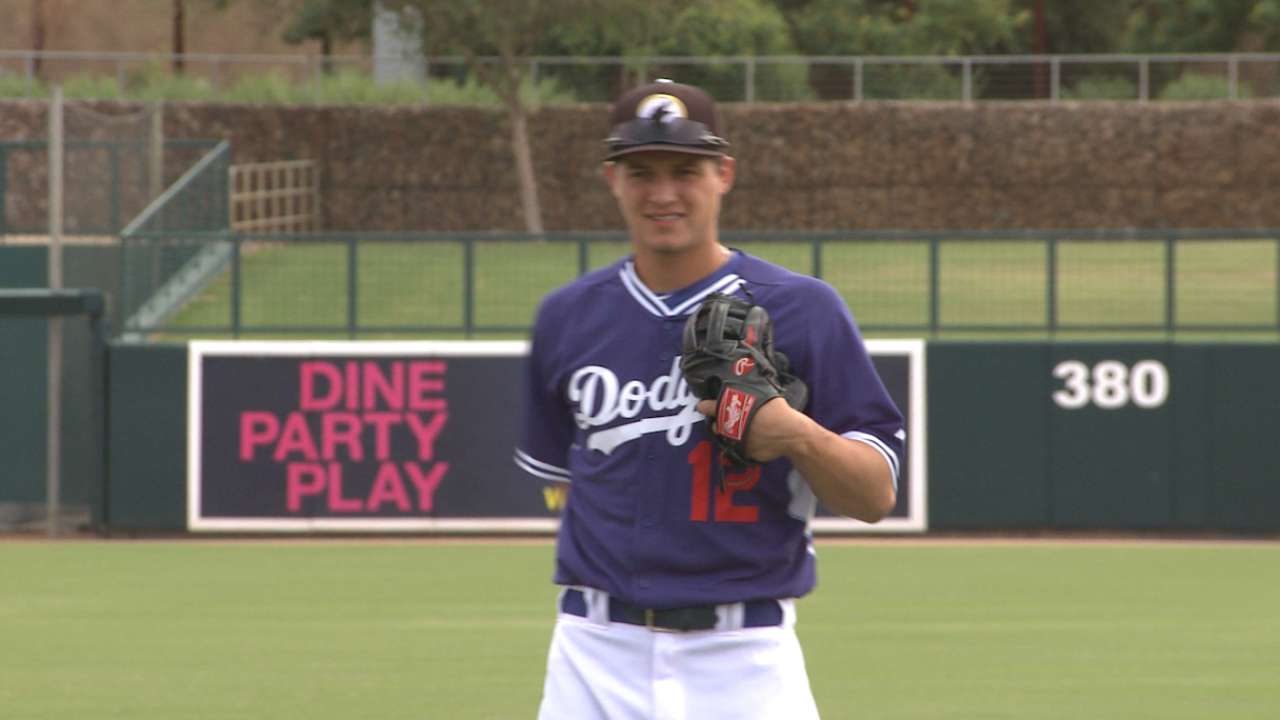 In his 22nd Triple-A game, Dodgers No. 1 prospect (No. 7 overall) Corey Seager hit his first and second home runs for Oklahoma City on Monday night, breaking a 1-for-19 skid. The shortstop collected three RBIs, going 2-for-4 in the Dodgers' 6-1 win over Salt Lake.
The 21-year-old tore through Double-A pitching in April, hitting .375/.407/.675 with five homers and 15 RBIs in 20 games with Tulsa. He was promoted to Oklahoma City on May 1 but has struggled to continue his torrid pace, hitting .250/.290/.364 without any display of power until Memorial Day.
Seager had driven in just one run in his previous 17 games after collecting four RBIs in his first three Triple-A games.
Seager got started in the first inning, smacking a two-out solo shot. He then swatted his second of the night with one on and two out in the seventh.
A 2012 first-round Draft pick, Seager has now amassed 51 homers in 307 Minor League games, including seven across Double-A and Triple-A this season.
Alex M. Smith is a reporter for MLB.com. This story was not subject to the approval of Major League Baseball or its clubs.