Noesi tripped up by first-inning bump
Defense lets right-hander down in decisive rally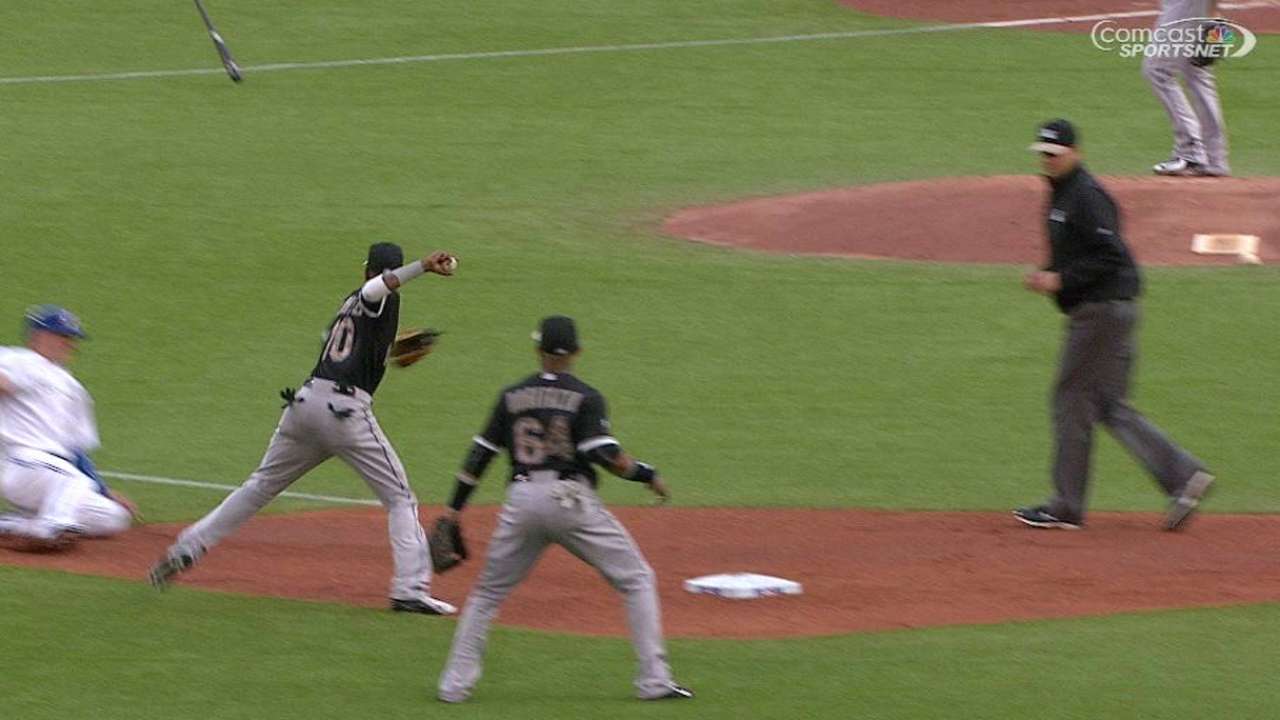 TORONTO -- Making his first start in more than two weeks, Hector Noesi took the mound on Monday against the Blue Jays looking to prove himself a bona fide starter. The right-hander made his case over seven innings, but was saddled with the loss as the White Sox fell to the Blue Jays, 6-0, in the series opener at Rogers Centre.
"I'm here to start. That's what I want to prove to anybody, that I can start," Noesi said after he allowed five earned runs on five hits, including two homers, to fall to 0-4 on the season.
Noesi's night could've gone differently if not for a defensive miscue in the first inning that ended up derailing the 28-year-old's outing. With runners on first and second, Edwin Encarnacion hit a grounder up the middle toward Emilio Bonifacio, presenting him a golden opportunity to turn a double play with shortstop Alexei Ramirez.
On the flip, Ramirez spun as he came across second base and ended up missing the bag before firing to first, giving the Blue Jays runners in scoring position with only one out. Chris Colabello followed with a two-run single and Justin Smoak crushed a two-run home run in the frame and the White Sox would not recover.
"It should be turned, it wasn't and it ends up hurting you," White Sox manager Robin Ventura said. "After that, Hector battled and got through it, but the only thing good about the game is that it was fast. [We] weren't very good offensively, weren't good defensively in that situation, and you're going to end up losing the game."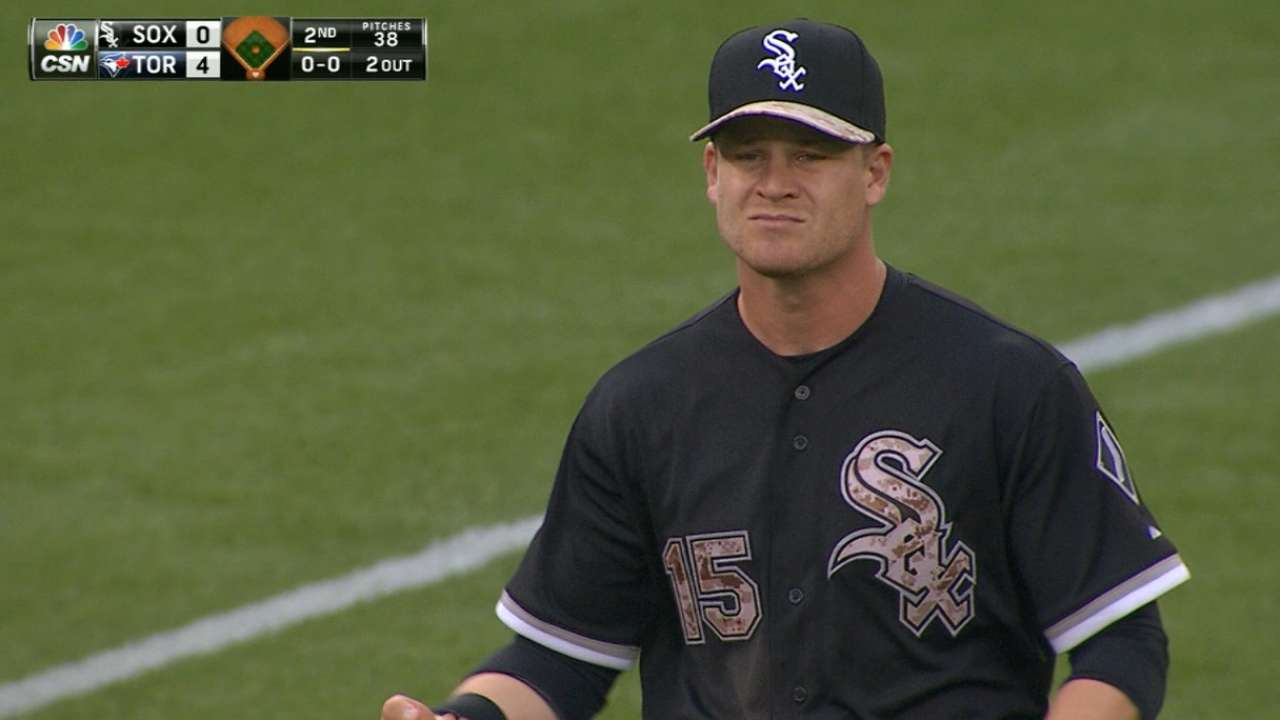 Noesi was making the start so the team could rest rookie left-hander Carlos Rodon, highlighting the state of flux Noesi has been living in this season. Noesi began the season in the rotation, but after four starts was moved to the bullpen, where he made two relief appearances prior to Monday's outing.
"I was just positive," Noesi said. "Go there, try to do my job, make pitches down in the zone. I wasn't thinking about the long time that I haven't started. I said, 'Leave me here, I got this, I wanna go seven innings.'"
The question of how the starting rotation rolls out beyond Thursday's series doubleheader opener against the Orioles remains unanswered. The club has yet to say who will get the ball for the second game at Camden Yards.
"It's not gonna be today that you're gonna find out," Ventura said. "I do have a really good sense about it, but we're on Monday right now. We're focusing on Monday at this point."
Jamie Ross is an associate reporter for MLB.com. This story was not subject to the approval of Major League Baseball or its clubs.