Phelps allows first HRs, but feels love in Pittsburgh
Run support issue continues for righty, who takes first road loss in front of large family contingent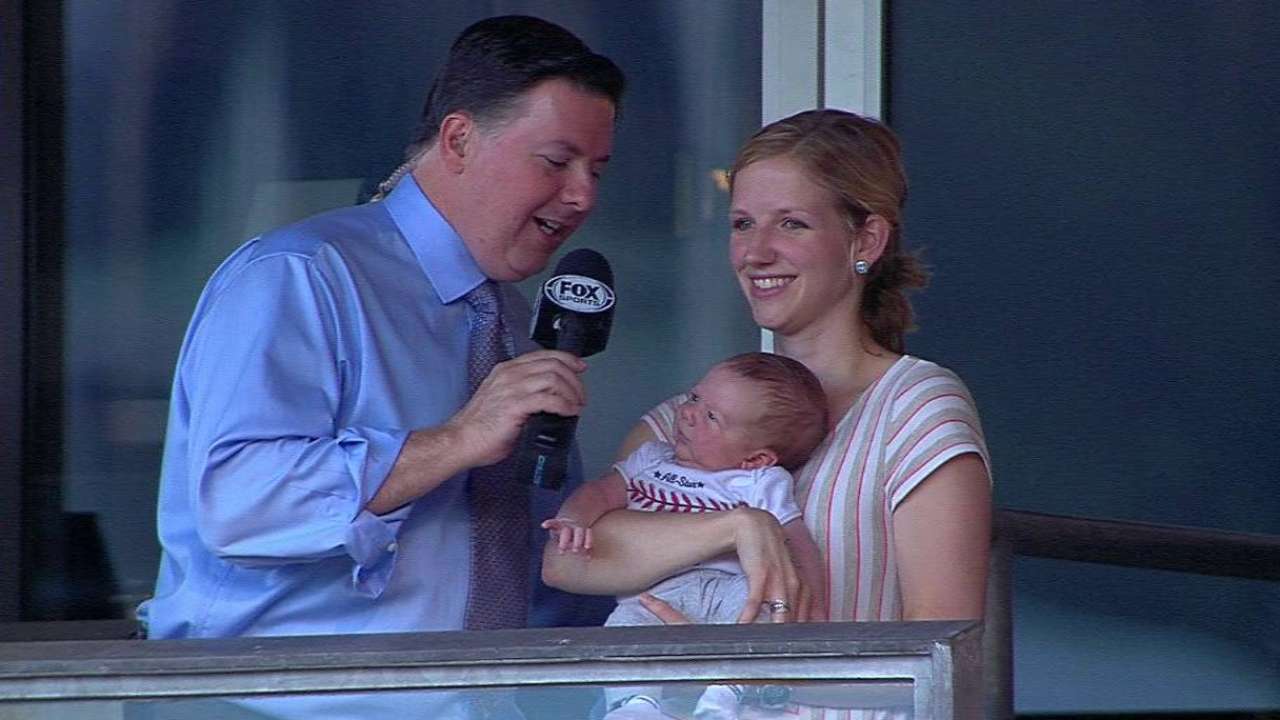 PITTSBURGH -- With his wife, baby and other family members in the stands at PNC Park, Marlins starting pitcher David Phelps had an abundance of emotional support on hand for his eighth start of the 2015 season.
He didn't have much run support, though.
Phelps, tagged with his first road loss of the season on Monday evening in a 4-2 defeat to the Pirates, kept the Marlins hanging around, but his club couldn't produce the runs necessary to back his modest performance.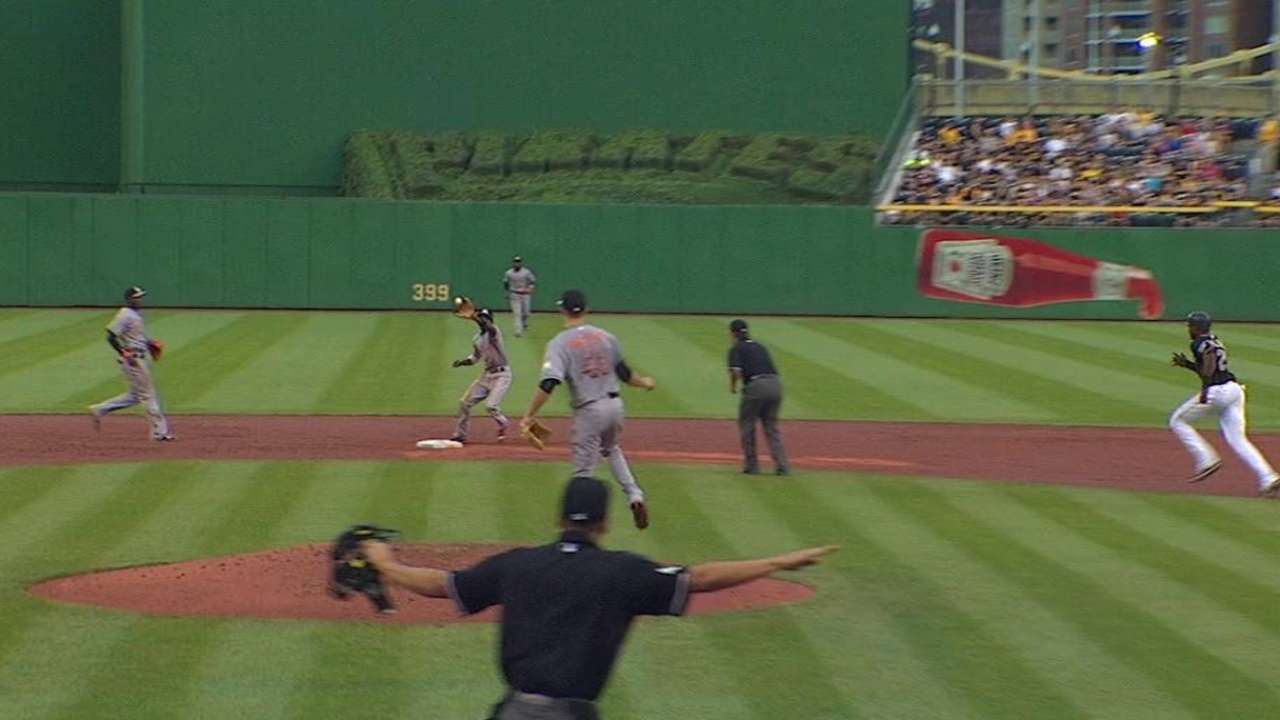 "He gave us the opportunity to hang in there," Marlins manager Dan Jennings said. "We had some chances. We just didn't get a hit there when we had those opportunities."
Phelps, now 2-2 with a 3.56 ERA on the season, tossed six innings and allowed four earned runs on eight hits. All four runs came on a pair of home runs. Entering Monday night's game, Phelps hadn't surrendered a home run all season.
It was by no means a perfect showing for Phelps. He was taken deep by Pirates catcher Francisco Cervelli for a crucial three-run home run in the second inning, and he later threw a 2-0 fastball that caught too much of the plate to Pedro Alvarez, who sent it over the left-center-field wall.
But save for a couple misfires, Phelps was steady on the mound.
He also didn't get too much help from his teammates.
Giancarlo Stanton contributed two RBIs, including a solo shot over the right-field wall. But outside of Stanton's offense, the Marlins didn't threaten to score often enough.
That's been somewhat of a theme this year when Phelps takes the hill. In four of the right-hander's starts, he's been left with a no-decision despite holding the opponent to two runs or fewer.
"It's nice to see the love my family and my wife's family pours out over us," Phelps said. "It's my son's first ballgame. It's exciting to get out there and have some fun, and let them see what I enjoy to do and why I love this game."
At least Phelps' family was in attendance to give him a boost.
John McGonigal is an associate reporter for MLB.com. This story was not subject to the approval of Major League Baseball or its clubs.