Taylor's flying catch highlights Nats' OF work
Left fielder likely saves run going horizontal to snag sinking liner; Harper hits wall to make grab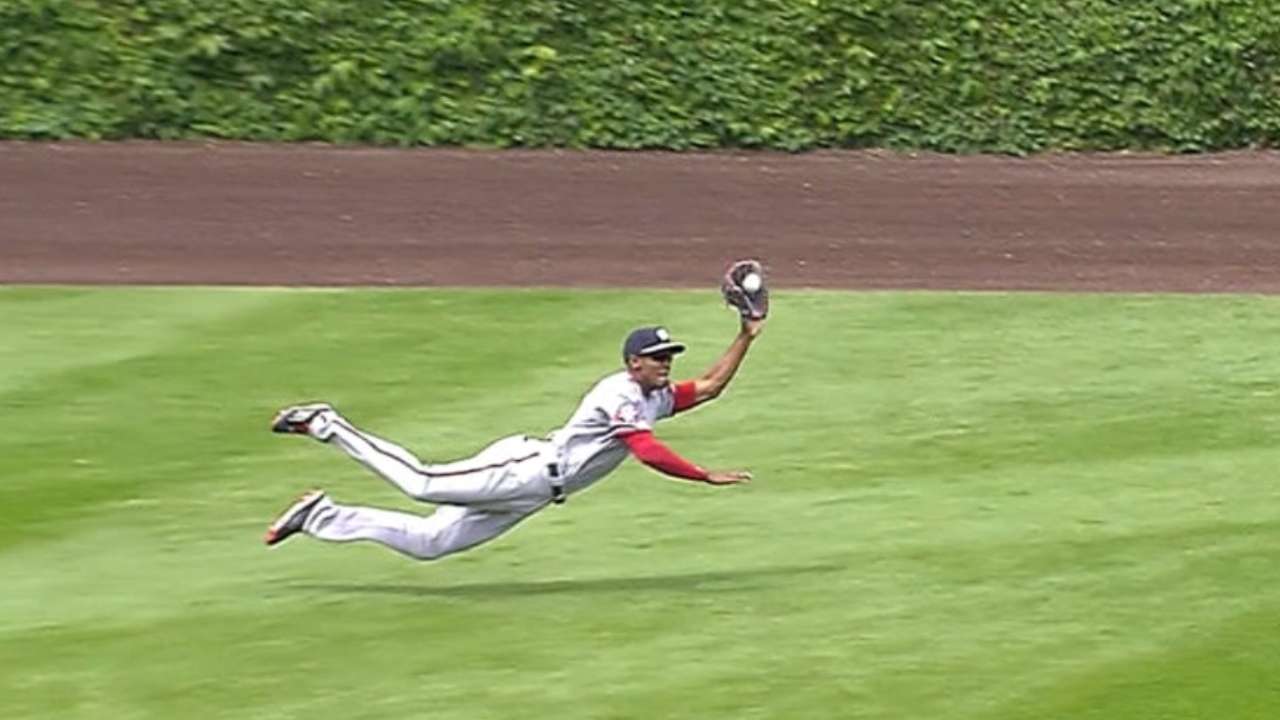 CHICAGO -- Tanner Roark and four relievers provided the pitching, and Michael Taylor and Bryce Harper provided the defense. That was a successful combination as the Nationals posted a 2-1 victory over the Cubs on Monday to improve to 17-5 in May.
Perhaps the biggest play of the game was Taylor's diving catch in the second inning. With two out and a runner on first base, Cubs starter Tsuyoshi Wada drove a liner to the left-center-field gap. The ball seemed certain to drop and roll all the way to the wall, but Taylor raced over from left field and made a diving catch. He was fully horizontal as the ball landed in his glove.
"That would have scored a run for sure," Roark said. "It was a heck of a catch, a heck of a play."
Said manager Matt Williams: "Generally, with the pitcher, you're playing him a little shallower than normal. Wada hit that ball good, and he made a great play. You never know where that inning can go if that ball gets in."
Center fielder Denard Span had a good view and was preparing for the ball to fall in.
"Honestly, I didn't think that he was gonna be able to get to it initially," Span said. "I was gearing up to back up the ball, but he came out of nowhere and made a heck of a catch."
Harper's play ended the third inning. With Kris Bryant on first, Cubs slugger Anthony Rizzo rocketed a ball over Harper's head in right. Harper raced back and made a jumping grab just before hitting the famed Wrigley Field ivy.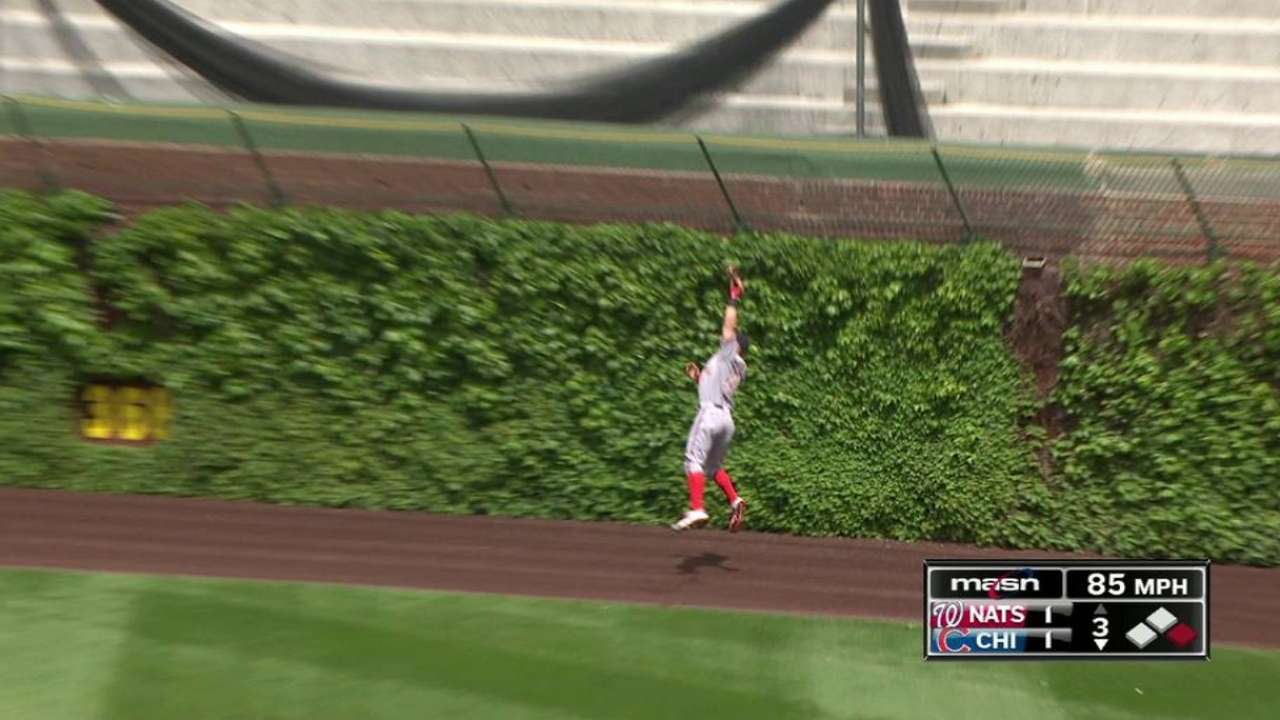 "Harp banged himself pretty good going into that wall," Williams said. "It's not real forgiving out there because there's brick behind it, but he made a nice play running into the wall there."
Harper came away holding his hand and wrist, but was OK afterward.
"They pretty much beat us with outfield defense," Cubs manager Joe Maddon said.
John Jackson is a contributor to MLB.com This story was not subject to the approval of Major League Baseball or its clubs.