Avisail day to day with knee inflammation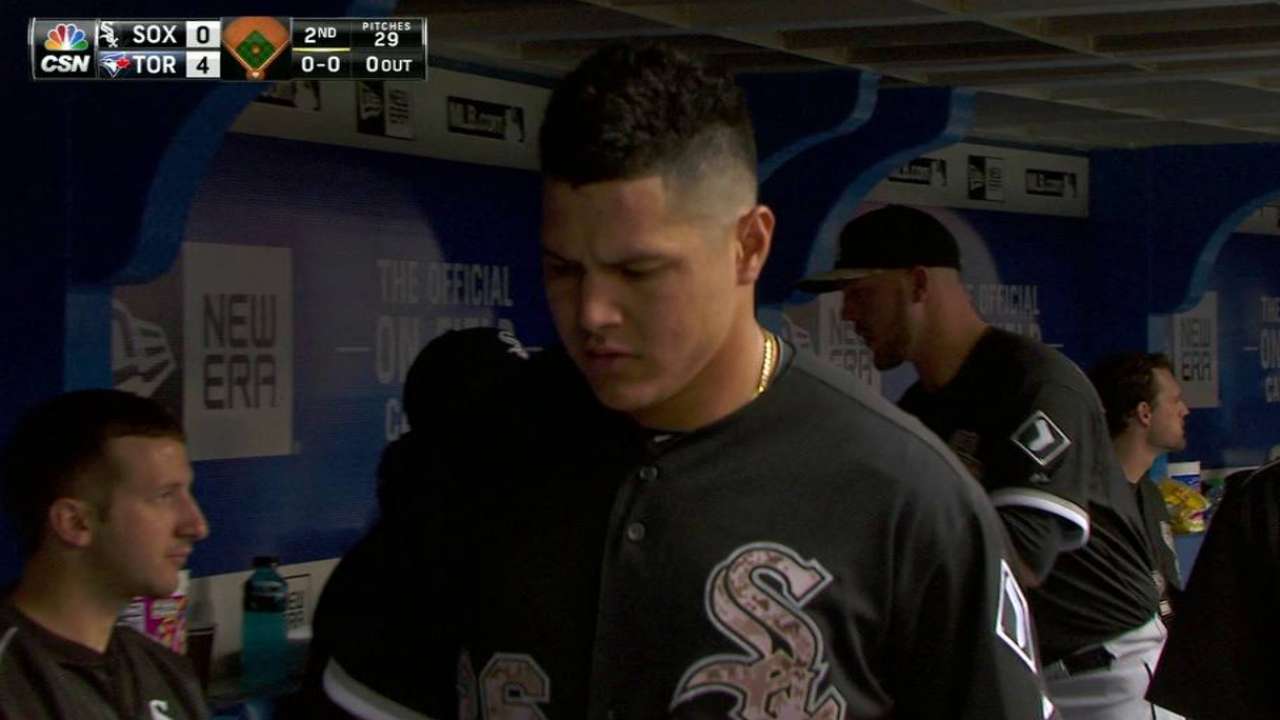 TORONTO -- White Sox right fielder Avisail Garcia was removed from Monday night's game at Rogers Centre because of inflammation in his right knee. He is listed as day to day.
White Sox manager Robin Ventura said he noticed Garcia was hesitant when chasing Jose Reyes' double into the right-field corner in the first inning, and again on the basepaths after Garcia singled in the top of the second before being doubled up on an inning-ending double play.
"When he got a hit and wasn't able to get down there on the double-play ground ball, you have to take him out," Ventura said after his club's 6-0 loss to the Blue Jays. "Maybe the turf was wearing on him."
Garcia was replaced in right field by J.B. Shuck before the Blue Jays came to bat in the bottom of the second.
Garcia missed a pair of games against the Twins over the weekend because of the inflammation before making his return on Sunday. He played six innings before being replaced in the bottom of the seventh by Shuck in Sunday's 8-1 loss.
Jamie Ross is an associate reporter for MLB.com. This story was not subject to the approval of Major League Baseball or its clubs.