Flores surges to lead shortstops in home runs
23-year-old's three-run dinger puts focus on his hot bat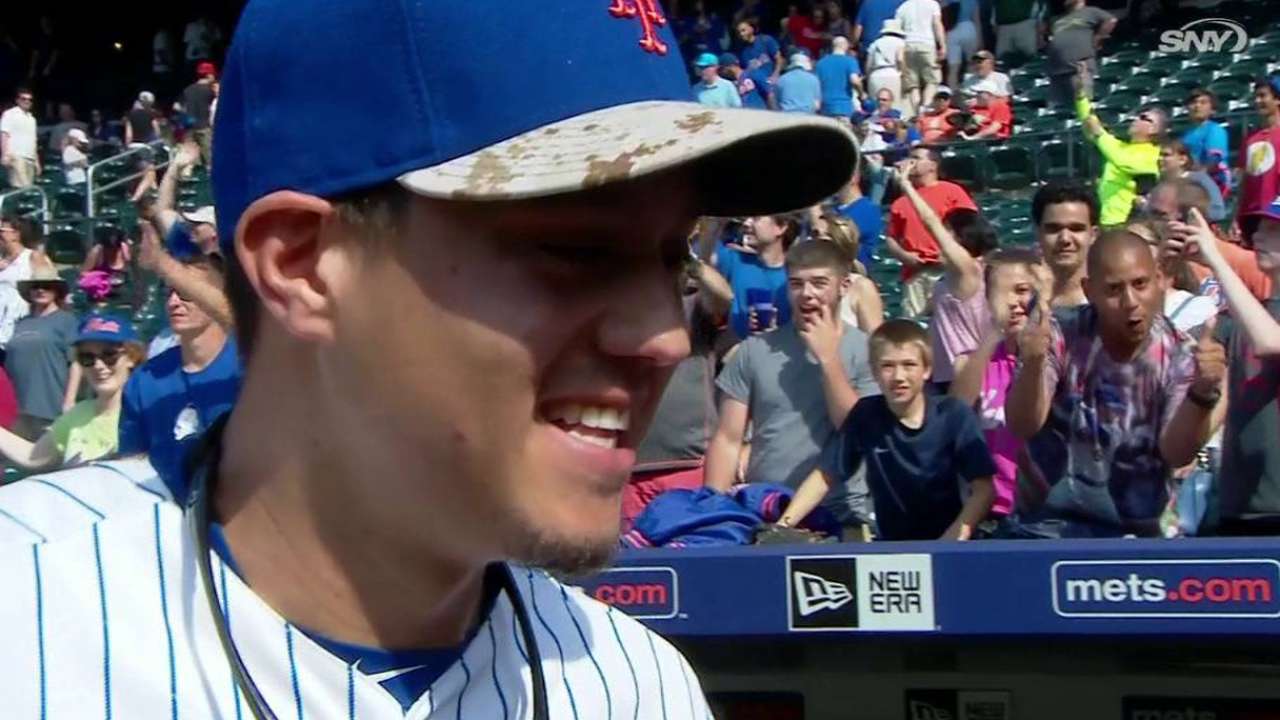 NEW YORK -- The presence of a small flock of pigeons led to a stadium-crowd-sized chorus of boos. Bartolo Colon thought about stealing a base, and then Anthony Recker actually did. The Mets launched three home runs -- it was an unusual Memorial Day at Citi Field as the Mets topped the Phillies, 6-3.
Or maybe it wasn't. New York did strike out another nine times -- including six consecutive times at one point -- to give their offense 44 whiffs in four games. Near double-digit strikeout totals are becoming relatively routine in Queens. As is the ever-shifting focus on shortstop Wilmer Flores, who combined another clutch home run with his 10th straight errorless game to reach a height not many expected him to sit at after 46 games.
Flores now leads all Major League shortstops with seven home runs. With his three-run go-ahead homer off Phillies reliever Justin De Fratus on Monday, Flores successfully seesawed the discussion of his season back to the instrument through which he can speak the loudest -- his bat.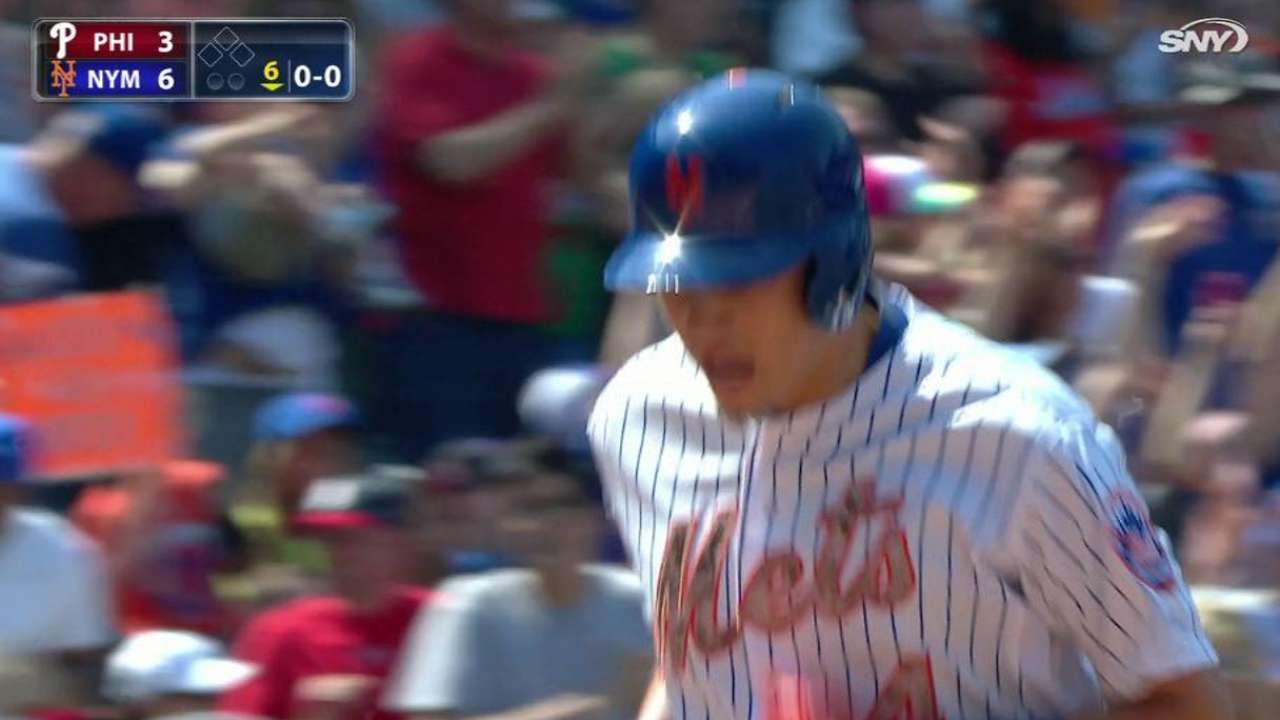 "Defense is defense, offense is offense," said Flores, who's suddenly nowhere near the top of the league leaderboard for errors.
"I really like where he's hitting in the middle of that lineup," Mets manager Terry Collins said. "Because I think the middle of our lineup is going to get on."
Flores is still hitting just .252. His .287 on-base percentage still has to reach to knick .300. But by blocking out much of the noise surrounding his name earlier this year, Flores has also contributed to some of the Met offenses' loudest moments. His seven homers lead the team, and five come in the fifth inning or later.
"I think he gets great support [from teammates]," Collins said. "To be a good Major Leaguer you have to get through [criticism]. Wilmer is a very sharp guy. He gets it."
Flores is a quiet, methodical player who shows confidence teammates say exceeds what they expect from most 23-year-olds.
"It's extremely impressive," said Michael Cuddyer, a 15-year veteran. "As a player, you have to put your work in every single day and trust in that process. He's doing that."
Joe Trezza is an associate reporter for MLB.com. This story was not subject to the approval of Major League Baseball or its clubs.