Orioles capitalize on pair of big swings
Home runs by Joseph, Pearce secure series-opening victory vs. Astros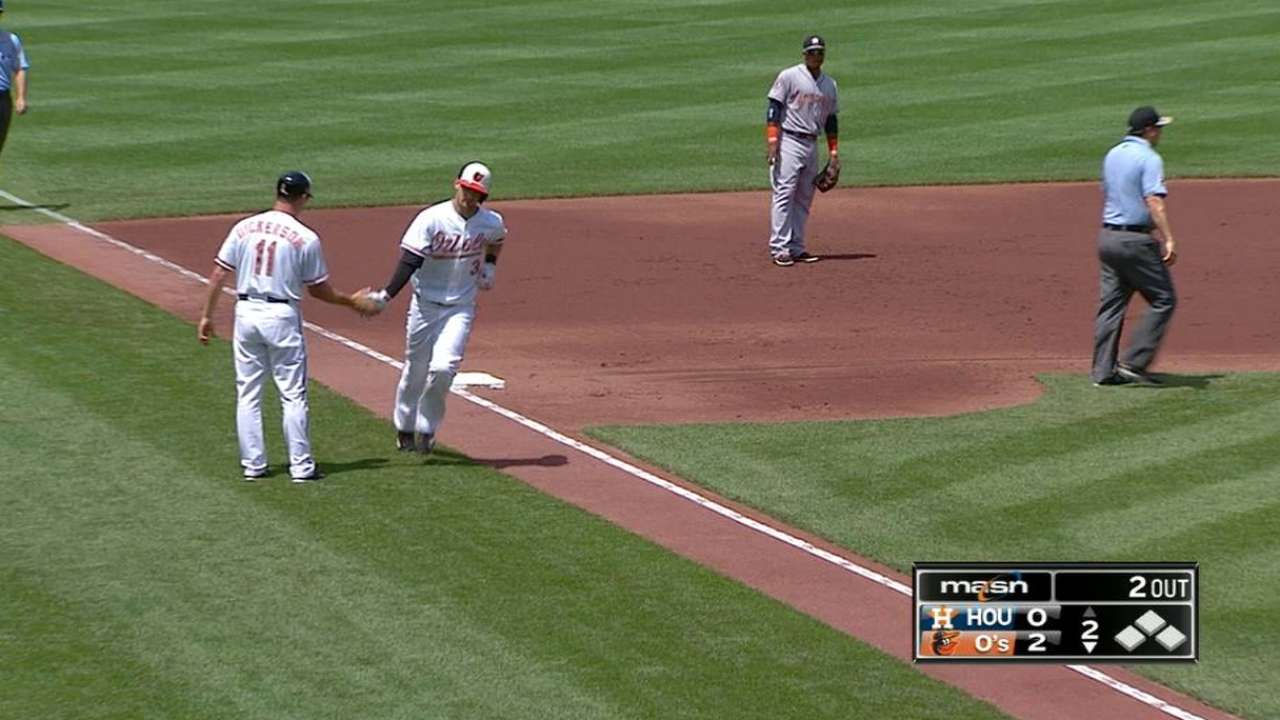 BALTIMORE -- The Orioles only scored two runs in the final two games of the series against the Miami Marlins over the weekend.
On Monday, the O's scored four runs on two swings in their series-opening victory over the Houston Astros. Caleb Joseph and Steve Pearce hit two-run home runs off Dallas Keuchel in the team's 4-3 win at Camden Yards.
"I was ready to hit," Pearce said. "He left something up and I put good wood on it. He's a great pitcher. Kept us off balance all day, so if you can capitalize on a mistake, that's what you've got to do."
Those two swings were good enough to give Keuchel his first loss of the season, and his first defeat since Aug. 21, 2014, against the Yankees. The Orioles are just the third team to score four runs on the lefty this season, and Joseph got it started in the second with a line drive to left that barely had enough to make it to the stands.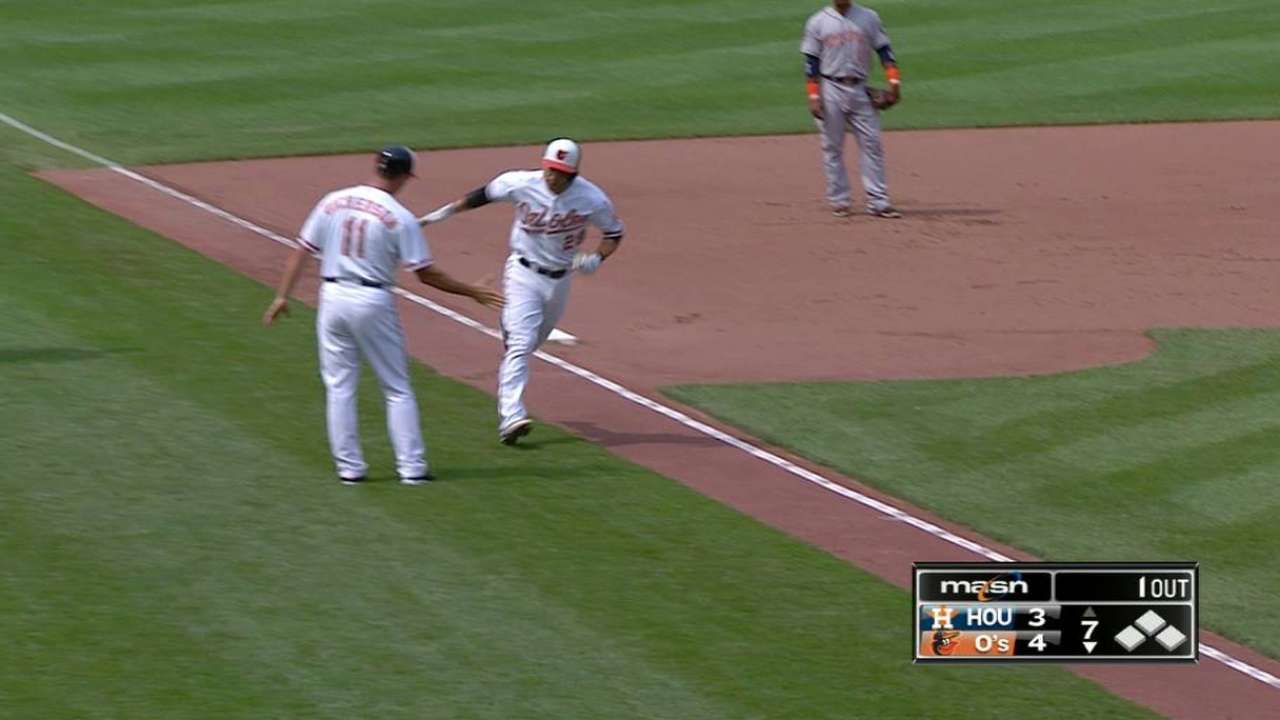 The Orioles had just two more hits before Pearce's homer to center in the seventh inning. Pearce's knock was his second big home run in the past week, including his first career grand slam against the Mariners in the team's 5-4 win on Thursday.
"He's starting to figure it out," shortstop J.J. Hardy said. "The last week or so he's starting to swing the bat really good."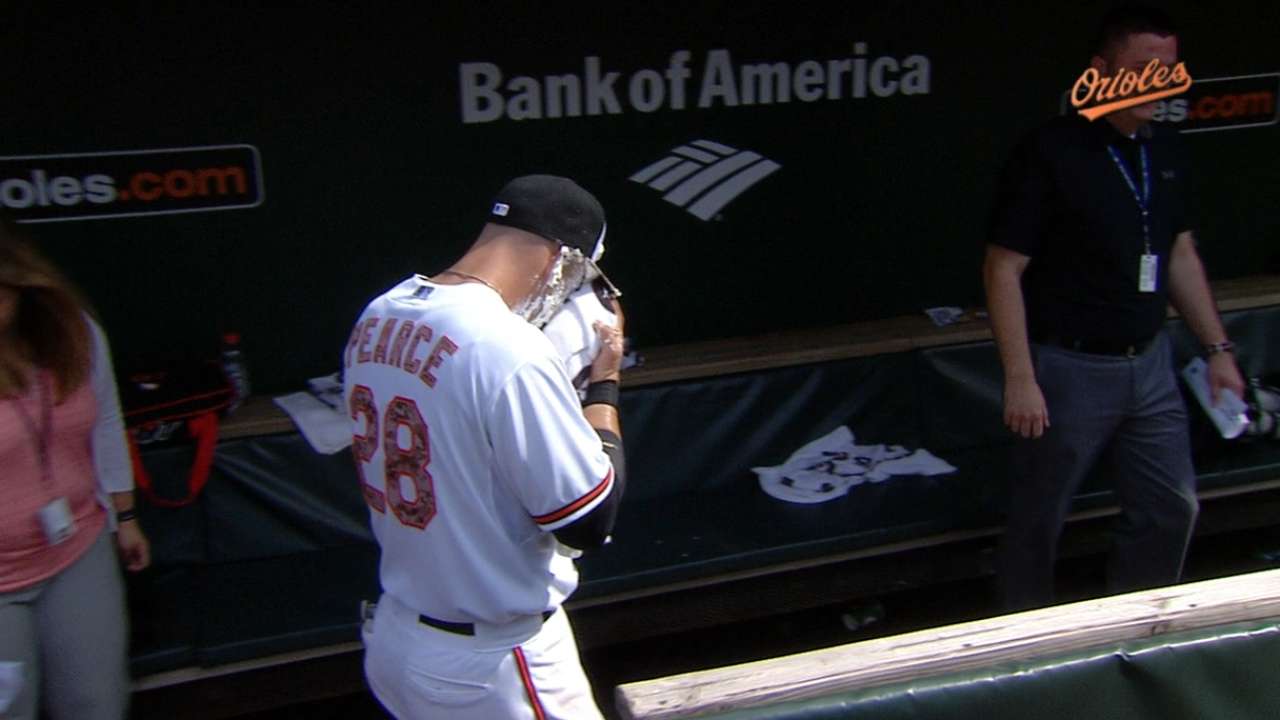 The offense carried a 19-inning scoreless streak for part of the weekend series, but it seems that the Orioles have put that behind them. The O's were able to beat the American League Pitcher of the Month for April, and Pearce hopes that the squad will be able to capitalize on the victory.
"Hopefully today is the start of something," he said. "We have a good team, we have a good hitting team. We just haven't had consistency all year. Right now is a good time to get hot as any. So hopefully we'll start something."
Connor Smolensky is an associate reporter for MLB.com. This story was not subject to the approval of Major League Baseball or its clubs.