Severino K's career-high 8, looks to stretch further into games
Righty has yet to pitch an outing longer than five innings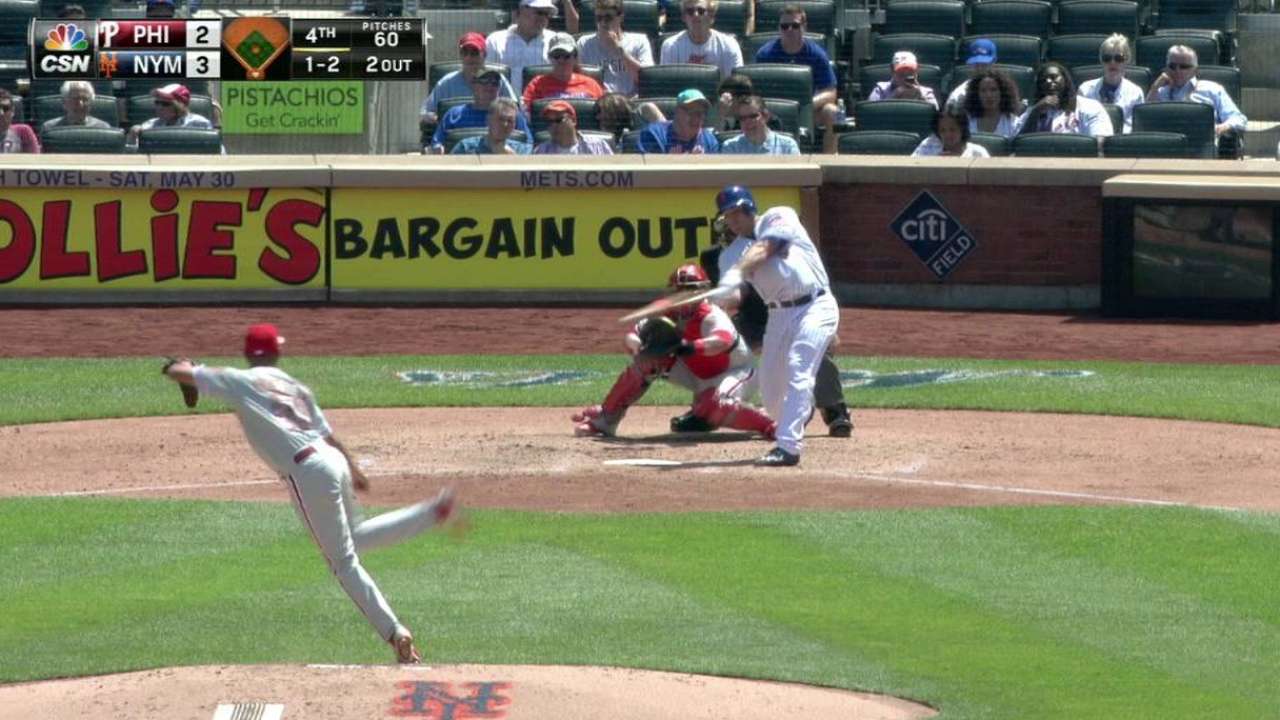 NEW YORK -- Phillies right-hander Severino Gonzalez is in the rotation for the foreseeable future, which means at some point the 22-year-old must prove capable of pitching more than twice through a lineup.
He lasted 4 1/3 innings in Monday's 6-3 loss to the Mets at Citi Field. He is 2-1 with a 6.88 ERA in four starts.
"The second and third time through the order, I have to pay attention to that," Phillies manager Ryne Sandberg said. "He's a young pitcher. He's still working on the secondary pitches. The first time through the order, his fastball is effective. But you know what? Since he's been here, he's hung in there and held his own pretty well."
Gonzalez struck out the side in both the first and second innings -- he allowed one run in the first -- and recorded his first seven outs via strikeout, until Lucas Duda crushed a solo home run 452 feet to right field in the third and Michael Cuddyer ripped a solo homer 434 feet to left field in the fourth.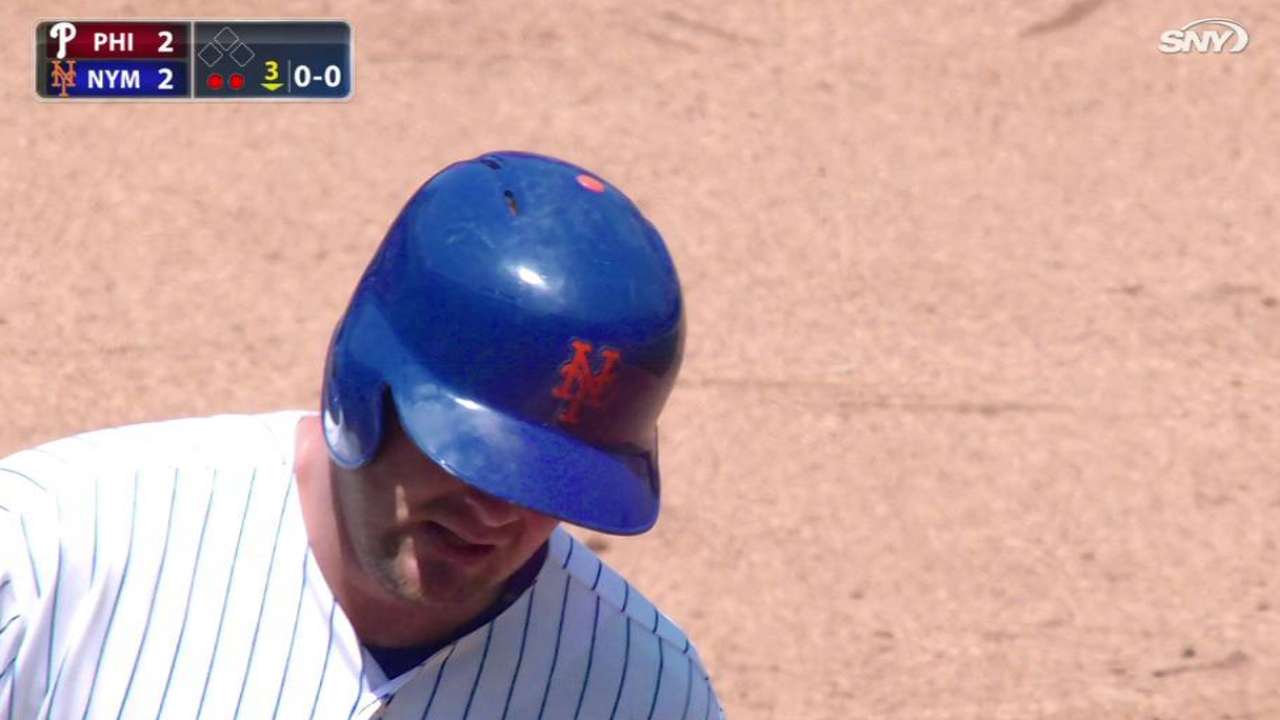 Gonzalez then allowed a leadoff single to Mets pitcher Bartolo Colon in the fifth. Curtis Granderson followed with a single to right. Sandberg pulled him two batters later.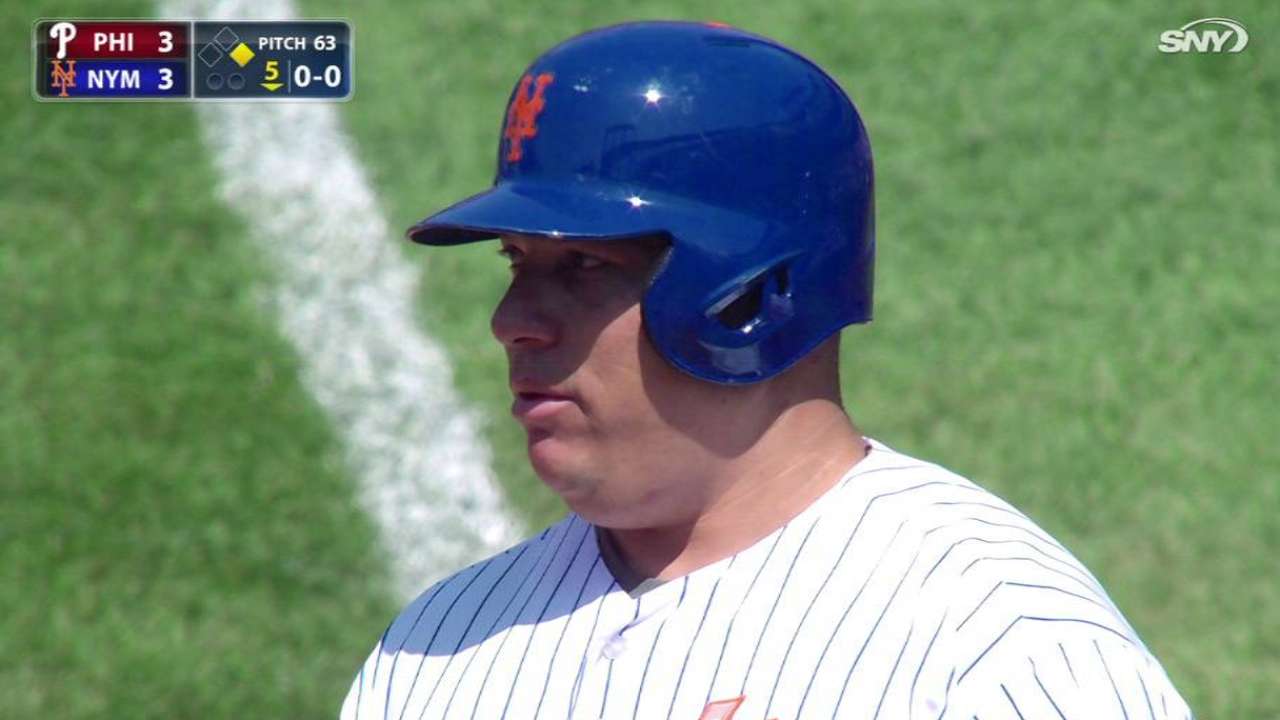 Gonzalez entered the afternoon holding hitters to a .593 OPS the first time through the lineup. The OPS ballooned to 1.301 the second time through.
It explains why Gonzalez has not pitched more than five innings in any of his starts.
"That's one of those goals I have," Gonzalez said through translator and teammate Andres Blanco. "Stretch a little bit more. That's good for me and good for the team."
Perhaps Gonzalez took a step in the right direction. He had struck out just five batters in his first 12 2/3 innings this season. He struck out eight Monday.
"Basically, I focused more on keeping the ball down," he said. "The other team, they will swing at everything, something that will help. The changeup worked pretty well today."
Todd Zolecki is a reporter for MLB.com. Read his Phillies blog The Zo Zone, follow him on Twitter and listen to his podcast. This story was not subject to the approval of Major League Baseball or its clubs.