In return to Coliseum, Cespedes looks back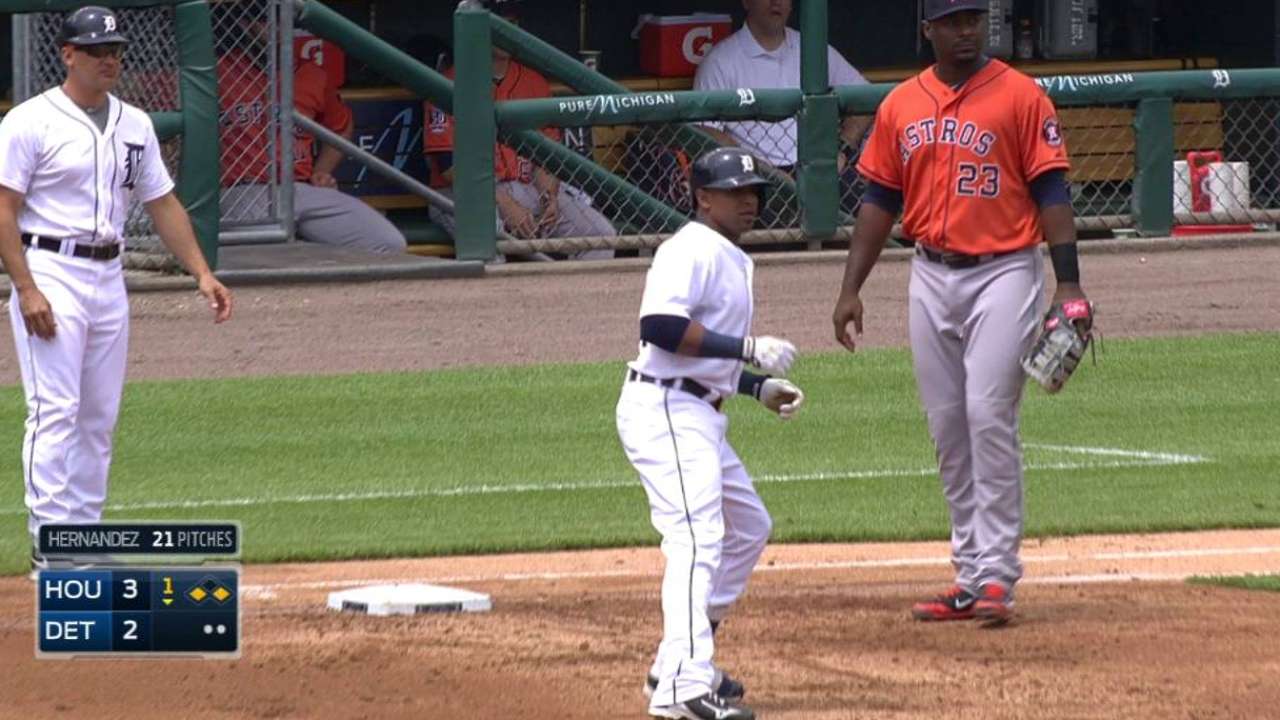 OAKLAND -- Shortly after arriving at the Coliseum for the first time since being traded to the Red Sox last summer, former A's slugger Yoenis Cespedes darted for manager Bob Melvin's office.
"Lots of hugs," said Cespedes, with USA Today writer Jorge Ortiz interpreting.
"He had a big smile on his face, came over and felt very at home in our clubhouse and wanted to say hi to everyone," said Melvin. "It's good to see him, obviously, on a personal level. I was very close to him. But he's on the other side now, so we're going to have to deal with him in a different uniform. He should get a good reception from the fans here today."
Cespedes was showered with cheers as he stepped to the plate for his first at-bat of the day, a nod to the influence he had on this A's fan base for the two-plus years he played in Oakland.
The outfielder said Monday morning he was surprised when the A's traded him to the Red Sox for Jon Lester and Jonny Gomes at the Trade Deadline last year -- and even more so that a handful of other significant deals followed in the winter, notably the trades of fellow All-Stars Josh Donaldson, Brandon Moss and Derek Norris.
Even though Cespedes said former A's coach Ariel Prieto told him, "Oakland is a school where they develop the players and then let them go," he remained befuddled by the club's offseason doings.
"I was a little surprised to see some of the main players leave," said Cespedes, traded by Boston to Detroit in the winter. "Then why operate? Don't they want to win a championship?"
The A's were 228-131 with Cespedes in their lineup. Since the July 31 trade, they're 38-63.
"It's not easy [for Oakland]," said Cespedes, who will be a free agent after this season. "We can only hope it improves."
"He's with a new team, and we have a new complement of guys, so we just have to kind of move on and work with the group we have here," said Melvin. "Baseball's a transient business. Guys move around from time to time."
Cespedes, who is enjoying learning from new teammate Miguel Cabrera, acknowledged that "baseball is a business" but also noted, "I grew fond of Oakland because that's the team that gave me a chance to play in the Major Leagues."
Jane Lee is a reporter for MLB.com. This story was not subject to the approval of Major League Baseball or its clubs.