A's to activate Doolittle off DL on Tuesday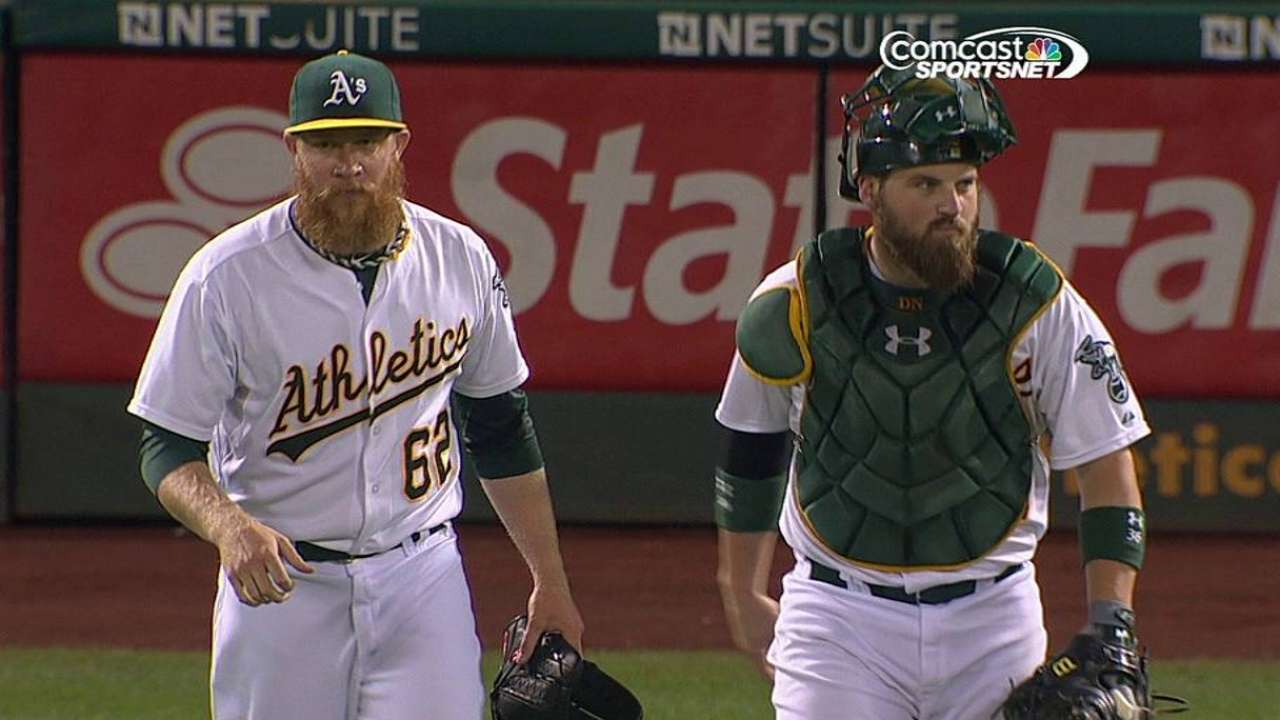 OAKLAND -- The A's are prepared to reinstate left-hander Sean Doolittle from the disabled list Tuesday, marking the long-awaited return of their All-Star closer.
Doolittle won't close right away, though. Rather, the southpaw will likely see action in a couple of non-save situations in the early going, after missing the club's first 47 games with a shoulder injury.
"Whether it's earlier in the game, maybe he can face some lefties, which has been a little bit of an issue for us," said A's manager Bob Melvin, "and then we can work him into that closer's spot."
No matter, Doolittle's presence will be significant for a bullpen that's struggled mightily this season. A's relievers entered the day with an American League-worst 4.70 ERA.
Doolittle, who notched 22 saves last year, made five rehab appearances between three of the A's Minor League affiliates, allowing five runs and eight hits with no walks and five strikeouts in a combined five innings. He last pitched Sunday for Triple-A Nashville, allowing one run -- a solo homer -- in a 17-pitch inning.
• Third baseman Brett Lawrie was held out of the lineup a third straight day Monday because of back tightness, but he's expected back in the lineup Tuesday.
Jane Lee is a reporter for MLB.com. This story was not subject to the approval of Major League Baseball or its clubs.