Feliz to DL; has abscess removed from side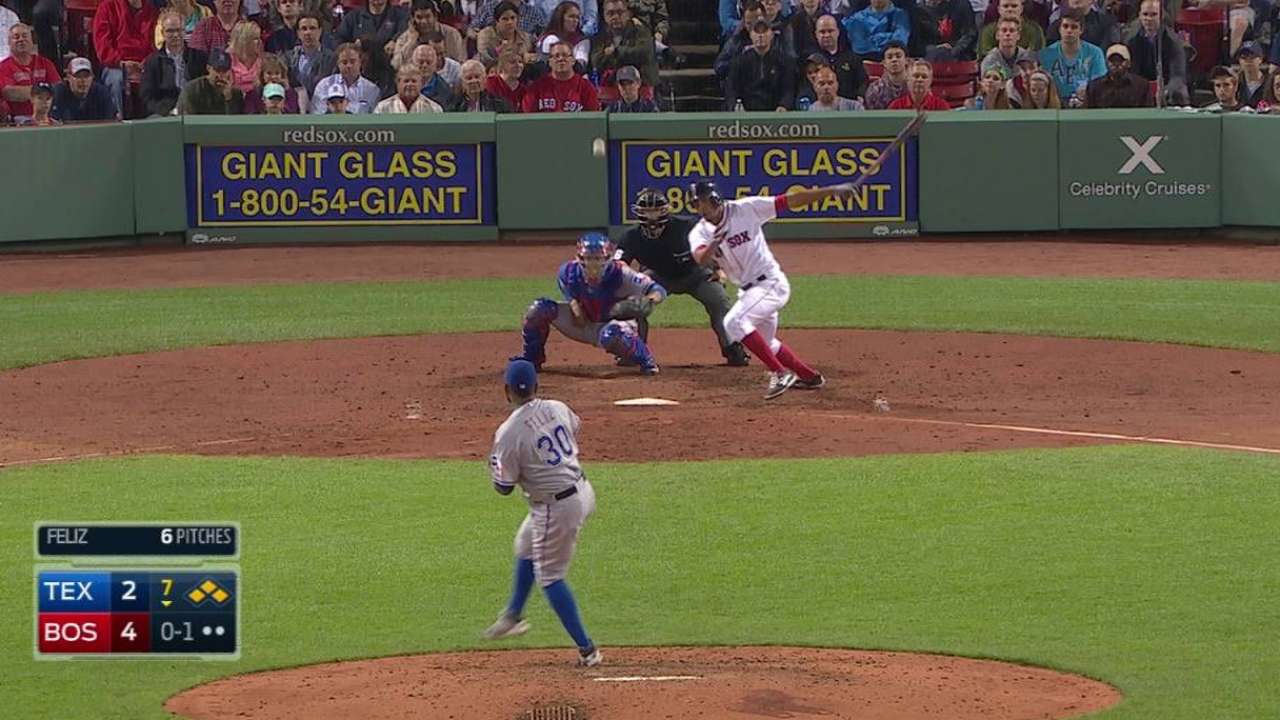 CLEVELAND -- The Rangers placed right-handed reliever Neftali Feliz on the 15-day disabled list, retroactive to May 20, with an "axillary abscess on his right side" before Monday's game in Cleveland.
The roster move makes room for outfielder Josh Hamilton, who was activated from the 15-day DL.
Feliz underwent a procedure in New York to remove the abscess this weekend, and the time off will allow the open wound to heal. Teammate Kyle Blanks is also dealing with a similar issue, which the team has called a "pilonidal cyst."
Feliz is 6-for-9 in save opportunities this season, and owns a 5.09 ERA over 17 relief appearances. The Rangers removed Feliz from the closer's role on May 17, opting to go with a closer-by-committee approach.
"I'm sure that it was sore," Rangers manager Jeff Banister said of Feliz trying to pitch through the abscess. "How quickly this thing came up, I know when he indicated to our medical people that he had it."
Banister said Feliz could start throwing tomorrow.
As for Hamilton, the team will monitor his playing time early on, keeping it similar to a Spring Training environment.
"I've got a sense of how many days, but that's also communication between Josh and myself and our training staff of how he feels," Banister said. "I know the innings he's logged in the games and the back-to-back days. And that was really our greatest concern about getting him up to speed physically."
August Fagerstrom is an associate reporter for MLB.com. This story was not subject to the approval of Major League Baseball or its clubs.