Arenado pads already ridiculous highlight reel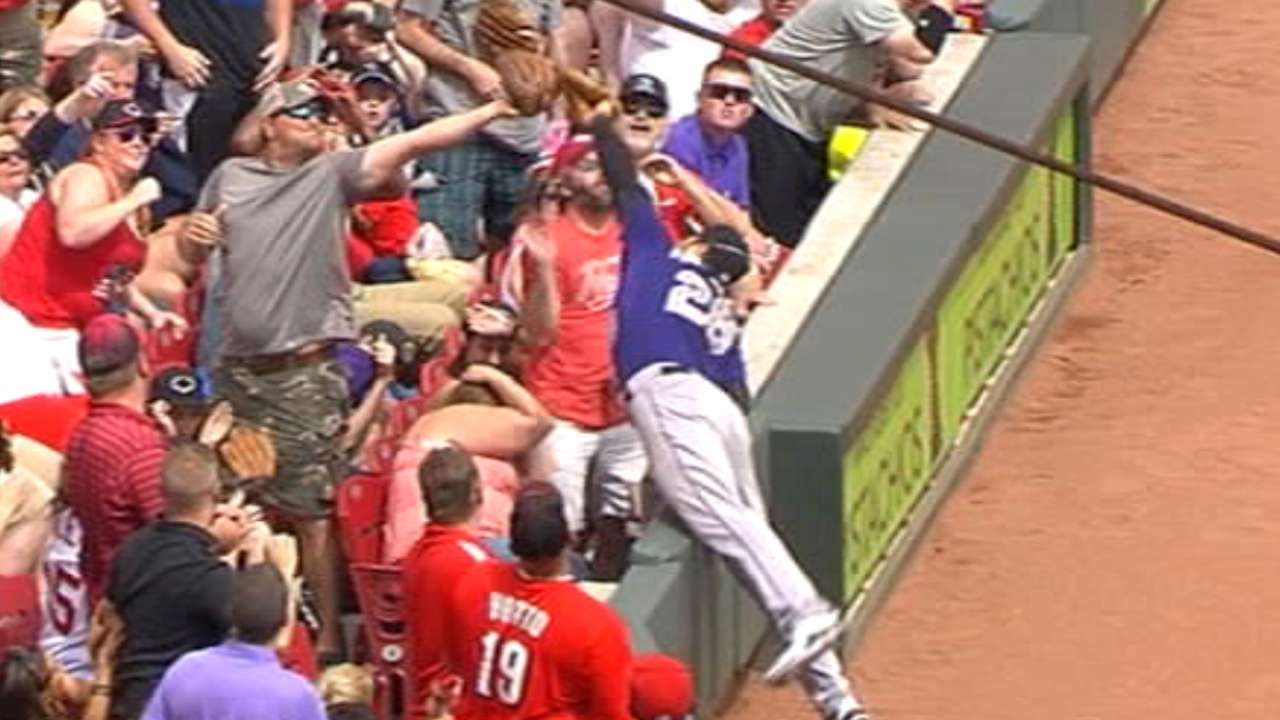 CINCINNATI -- After slamming into a roll of tarp to catch a foul ball on April 14 in San Francisco, and feeling the requisite pain, Rockies third baseman Nolan Arenado swore he'd think twice before charging into the field barriers. ... Then came Monday, and there was no such hesitation.
In the bottom of the eighth with the Rockies and Reds tied at 4 at Great American Ball Park, Arenado raced to foul ground and flipped over the wall to grab Skip Schumaker's popup. As Arenado tumbled to the feet of the fans in the front row, his Adam's apple scraped on the concrete wall behind the padding.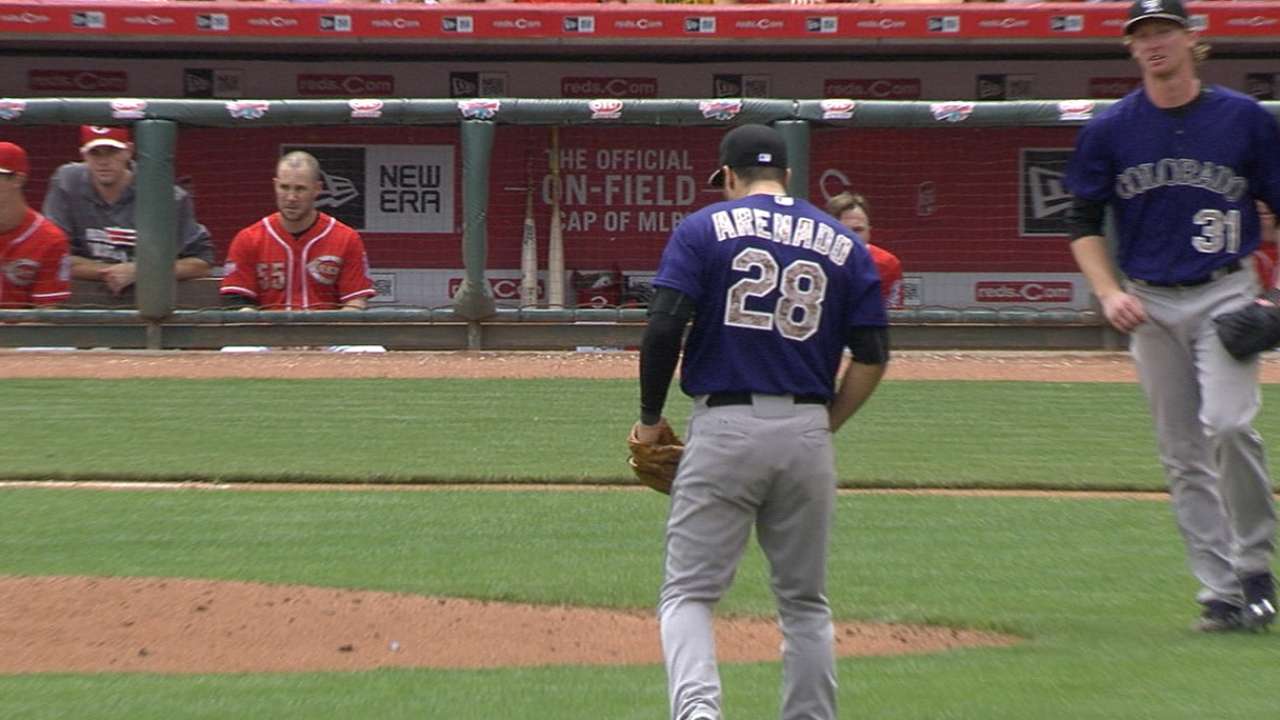 "I hit something hard, and it hurt," said Arenado, who was promptly check out by a trainer after the Cincinnati faithful helped him back to the field of play. "On the way down I scraped myself. It hurt a little bit. But, oh well."
Arenado, who had three hits and a home run, would go on to give the Rockies a 5-4 victory with a sacrifice fly a half-inning later. Arenado also had a diving catch of Billy Hamilton's line drive in the sixth.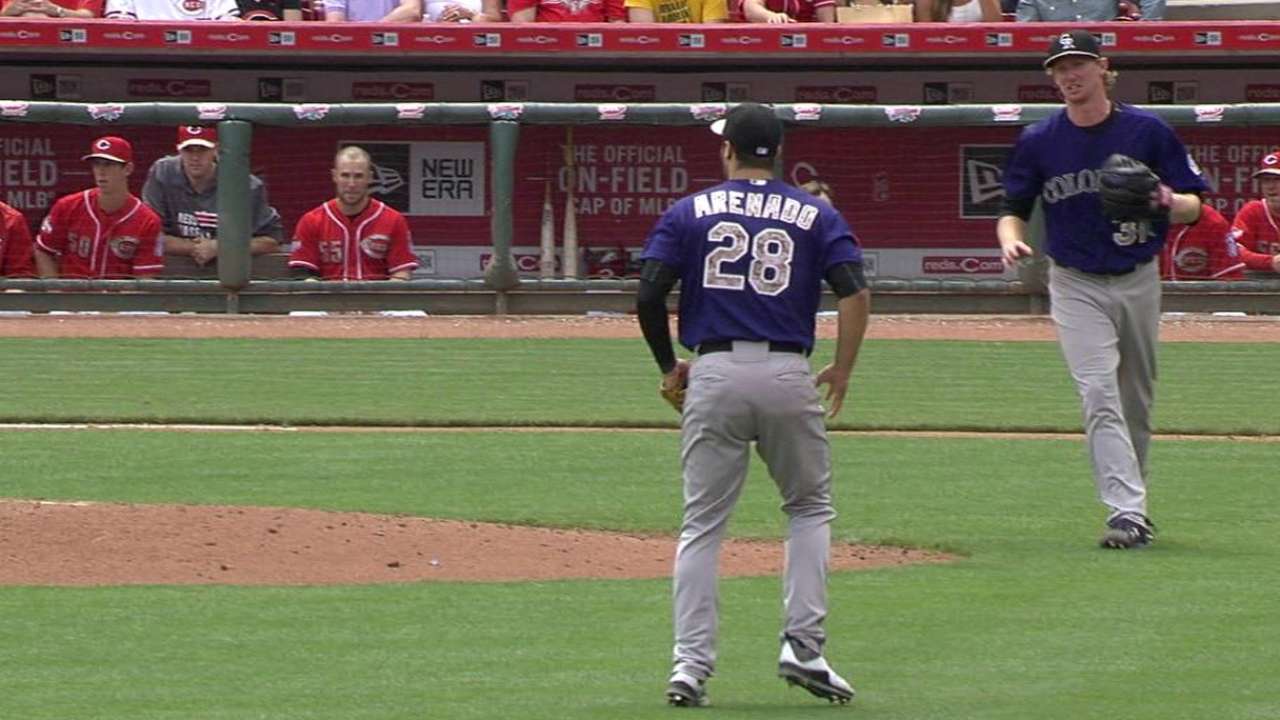 But Arenado wore a sheepish grin and a bright red scrape mark on his neck when asked if he would just not even pretend that he'll avoid putting his body at risk.
"It was two different plays; I didn't go that hard, like the other one," Arenado said. "I just got to reach over and the momentum took me over [the wall]. But I got the out. That's all that matters."
Rockies manager Walt Weiss knew not to believe Arenado when he said he wouldn't keep hurtling into and over barriers.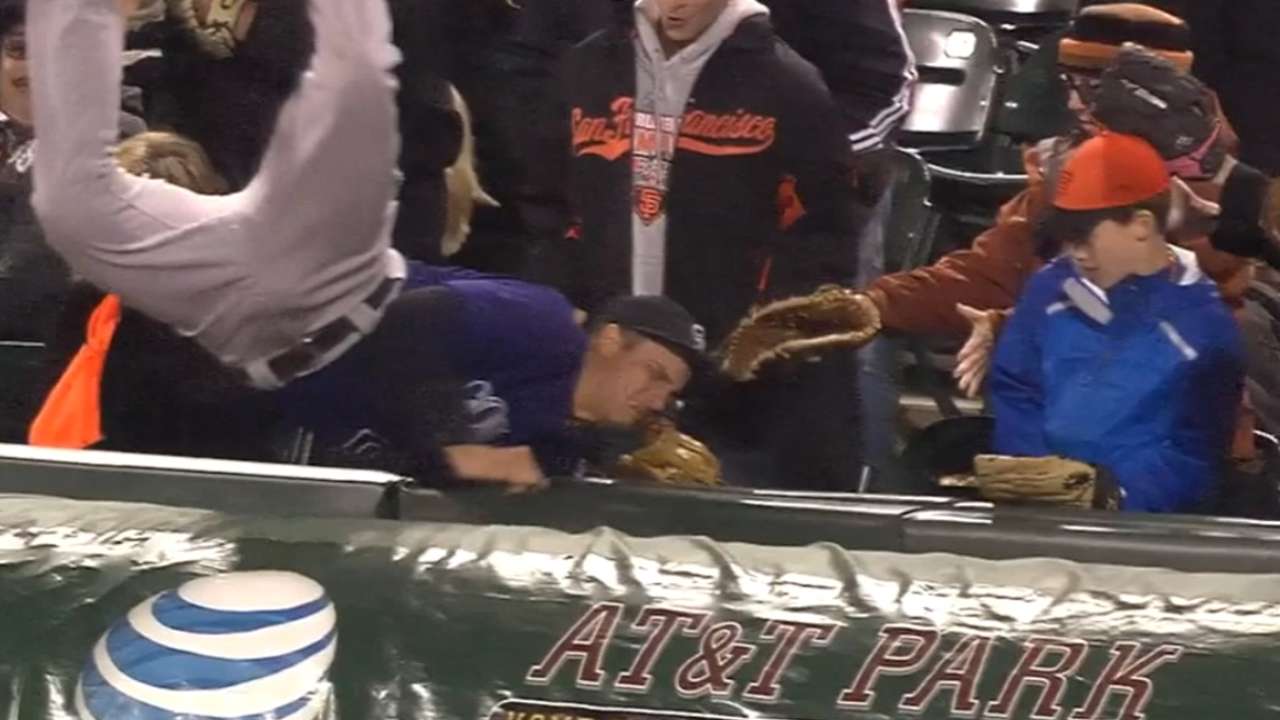 "He sees the ball, he's going to go after it," Weiss said.
Arenado's catch upstaged the second-inning effort of right fielder Brandon Barnes, who tumbled over retaining wall in right-field foul territory for Brandon Phillips' foul popup to end the third.
"He can upstage me any time -- that's why he's the best," Barnes said.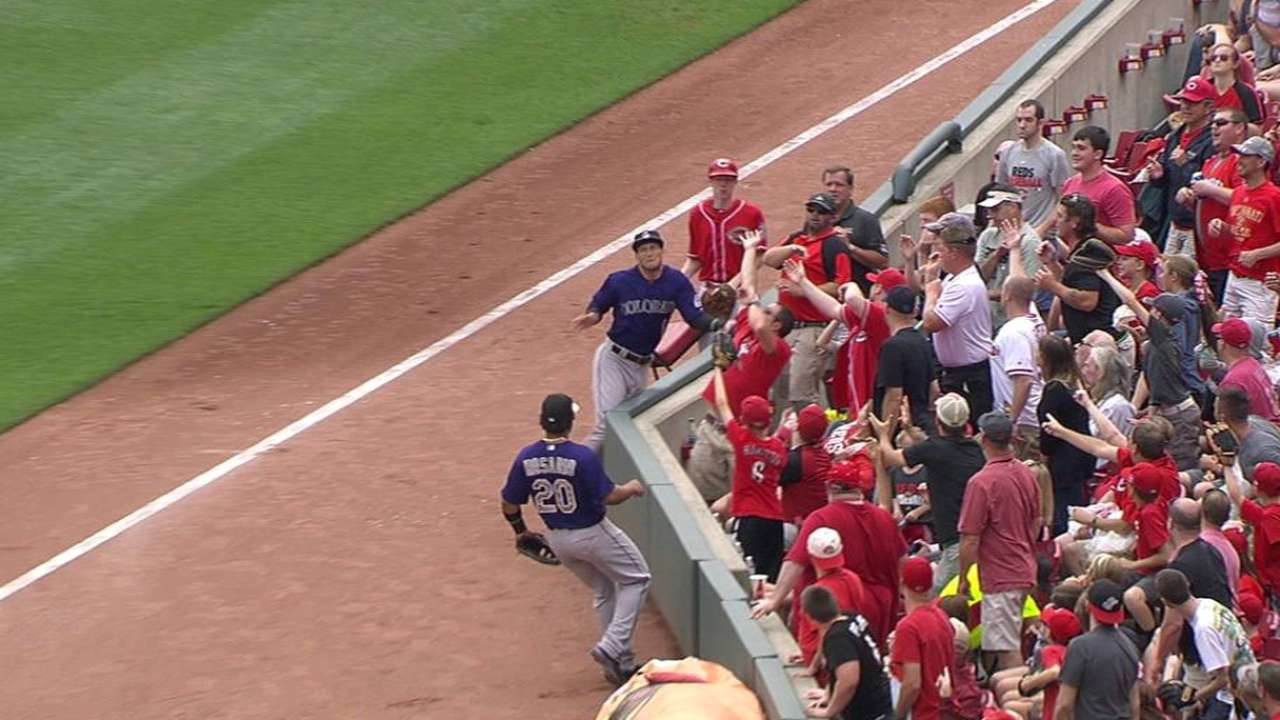 Thomas Harding is a reporter for MLB.com. Follow him on Twitter @harding_at_mlb, and like his Facebook page. This story was not subject to the approval of Major League Baseball or its clubs.