Mets honor 'America's away team' for Memorial Day
Secretary of the Navy Mabus tosses out first pitch as New York celebrates military members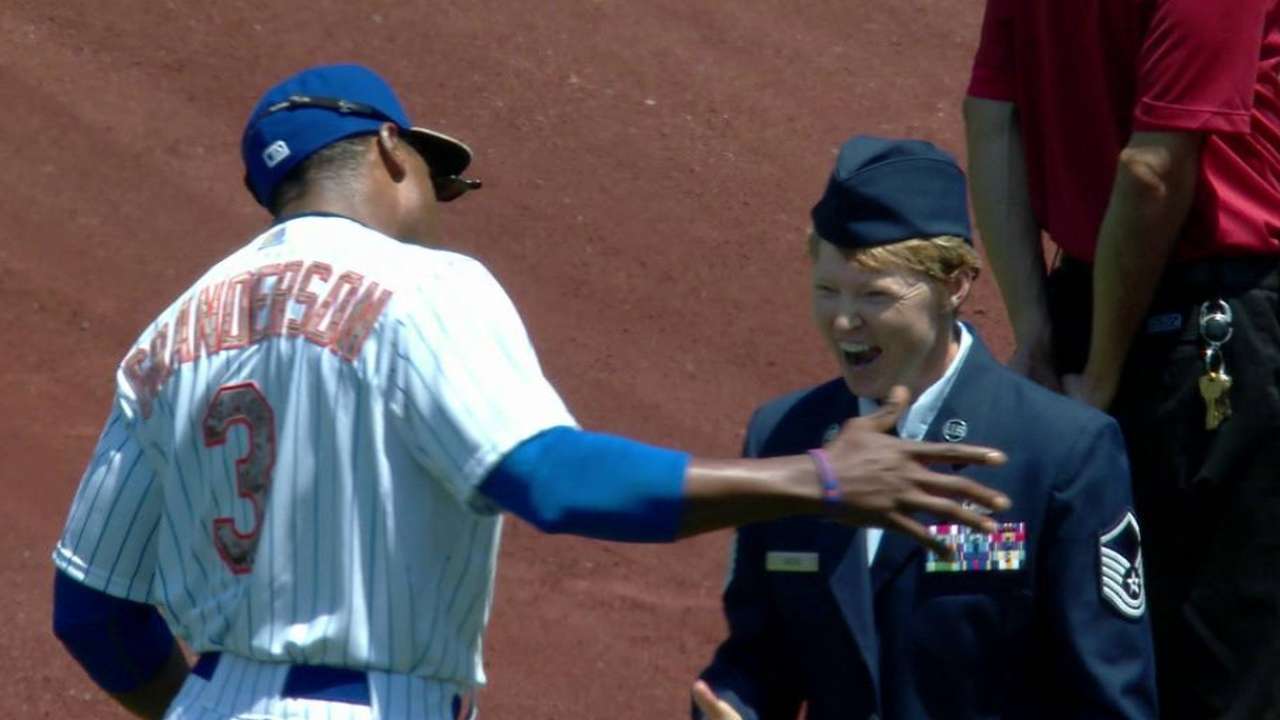 NEW YORK -- Secretary of the Navy Ray Mabus threw out the first pitch Monday at Citi Field as part of a Memorial Day pregame that included a re-enlistment ceremony for 53 military personnel.
For Mabus, Memorial Day celebrations like the one the Mets hosted represent a valuable and warranted return home for military members.
"I call the Navy and Marine Corps America's away team," Mabus said. "We never get a home game. Fleet Week is one of the ways we get to connect our sailors and marines to the people they protect. When they're doing their jobs, they are a long, long way from home."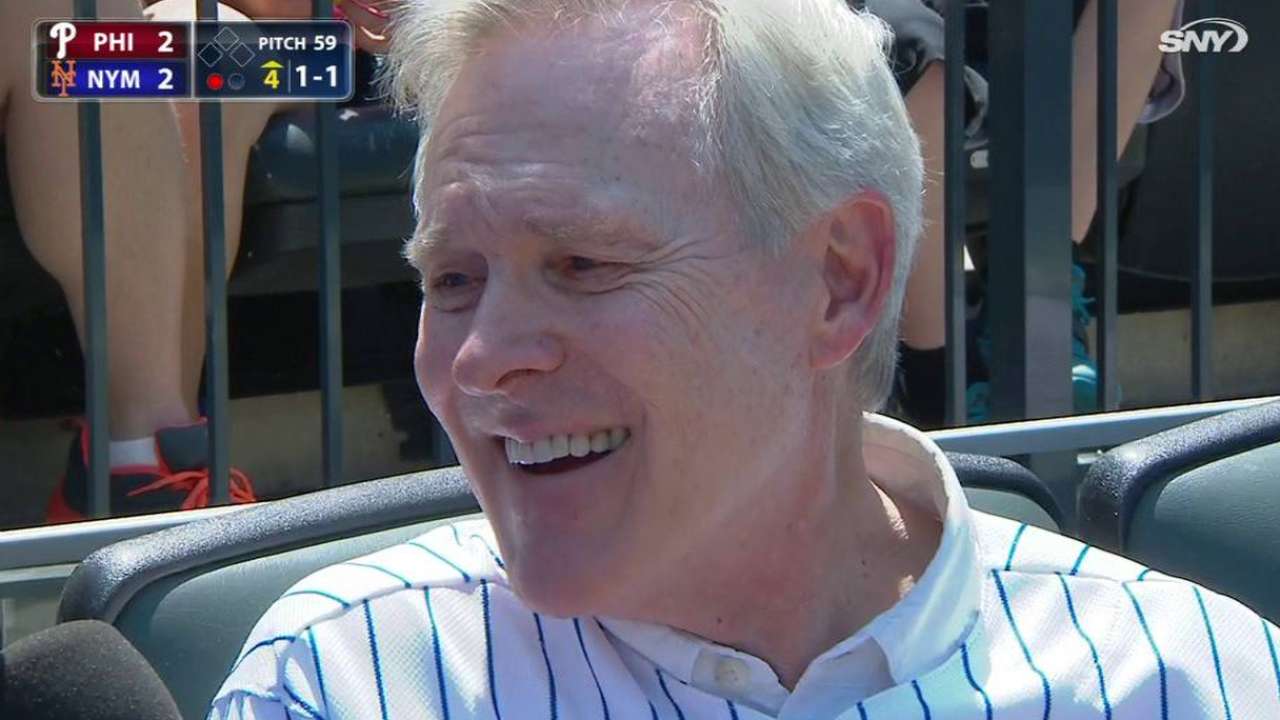 The Mets made various efforts to honor military members Monday. Throwing out another first pitch were members of the U.S. Army Black Knights Parachute Team from West Point. Children of military personnel led the crowd in the pledge of allegiance. The USO Show Troupe performed the national anthem, and afterwards, two U.S. Navy fighters from VFA-37 flew over Citi Field.
Between the sixth and seventh innings, the game paused for a moment of silence as part of MLB's league-wide participation in the National Moment of Remembrance.
"We thank all the current soldiers, sailors, and Marines around the world," said Mets general manager Sandy Alderson, a former Marine himself. "We certainly enjoy the relationship we have with the military here in New York and hope it continues."
Mabus has served in his position since 2009. He is the 75th United States Secretary of the Navy and formerly served as the governor of Mississippi.
"I want to particularly thank the Mets. They've been great to us as a Navy and Marine corps," Mabus said. "This is one of the few chances people get to meet some marines, to talk to them, find out just how good, how talented, how skilled, how educated, how dedicated those sailors and marines are. Particularly on this most important holiday, it's so important, so crucial, to make that connection."
Joe Trezza is an associate reporter for MLB.com. This story was not subject to the approval of Major League Baseball or its clubs.