Baseball pays tribute on Memorial Day
Clubs wear special uniforms, participate in National Moment of Remembrance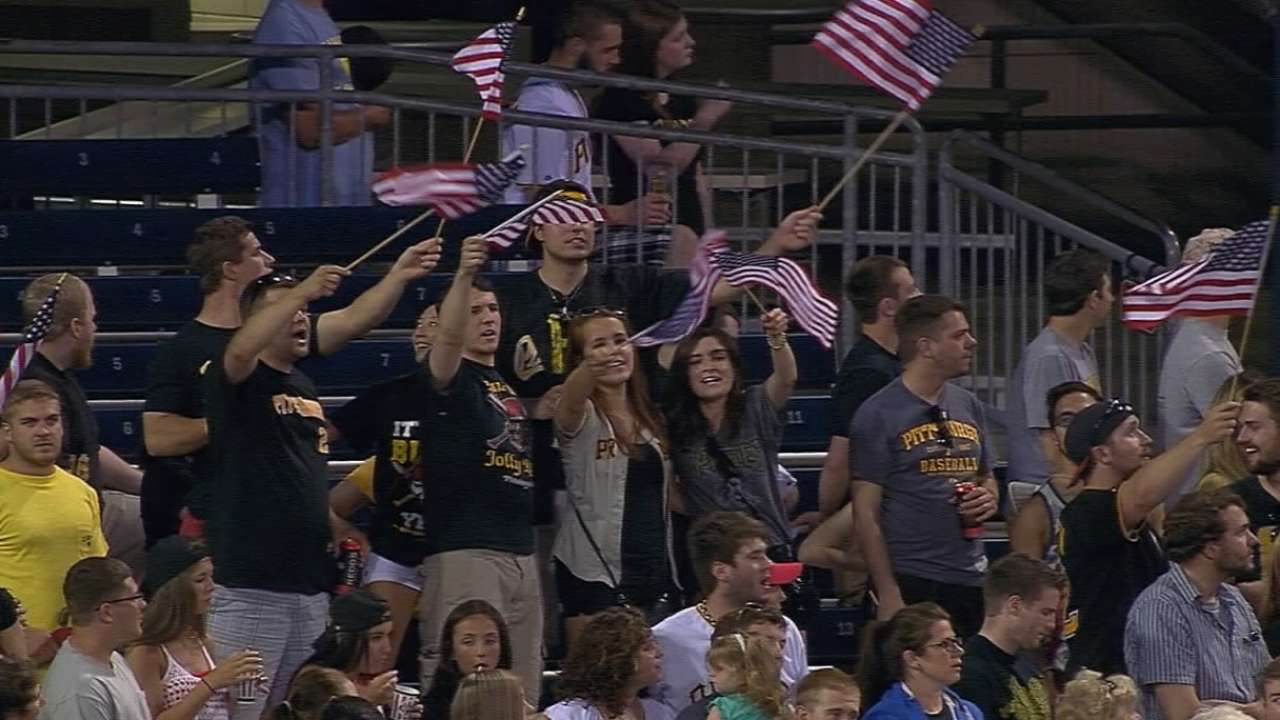 Major League Baseball observed Memorial Day Monday, with clubs finding unique ways to honor those lost while serving in the armed services and recognizing the National Moment of Remembrance at 3 p.m. local time. MLB has participated in the tribute since 1997.
Rays pitcher Matt Moore tweeted: "Today we pause to honor and remember the men and women who gave their lives in pursuit of freedom. #MemorialDay"
In Cincinnati, the Reds observed Military Appreciation Day, while some players reflected individually. Tucker Barnhart laced up in camouflage Adidas spikes, while teammate J.J. Hoover tweeted, "Today I just want to say thank you and honor the men and women that gave the ultimate sacrifice defending our country and freedom! God Bless."
Today I just want to say thank you and honor the men and women that gave the ultimate sacrifice defending our country and freedom! God Bless

— JJ Hoover (@JJ_Hoover) May 25, 2015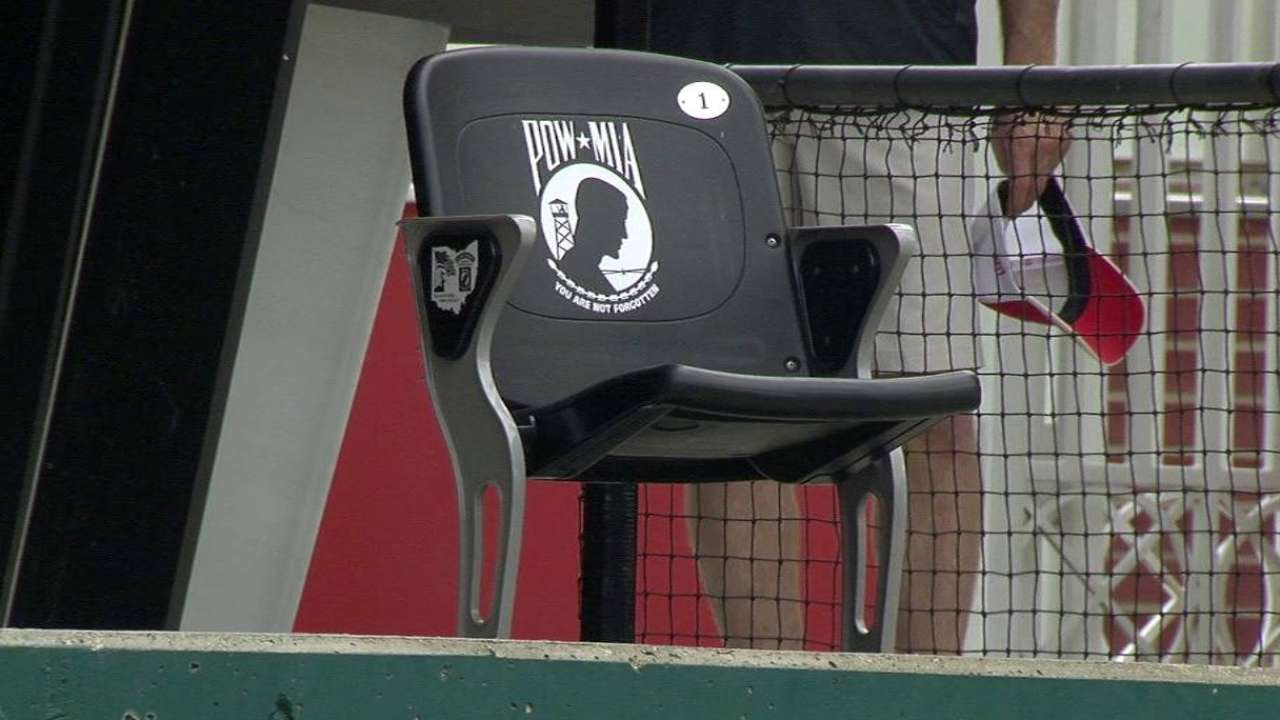 Players and on-field personnel wore MLB-issued Memorial Day jerseys featuring a USMC Digital Camo pattern. All of MLB's net proceeds from the sale of Memorial Day caps and jerseys will be donated to the Welcome Back Veterans program, which provides grants to university hospitals throughout the country to treat veterans suffering from post-traumatic stress disorder and traumatic brain injury. MLB has committed $30 million to Welcome Back Veterans.
"We're very fortunate to get to wear the colors today," Astros manager A.J. Hinch said. "The camo lettering that we have is our way of saying 'thank you' to all the troops. We get to wear a uniform and play a game, and we've got guys all over the world that are sacrificing their lives, and families back home that are missing their loved ones. It's an emotional day. Some players are touched by it by immediate family; others have friends that have served. It's a small thank you, but never forgotten the things that are being sacrificed for our benefit."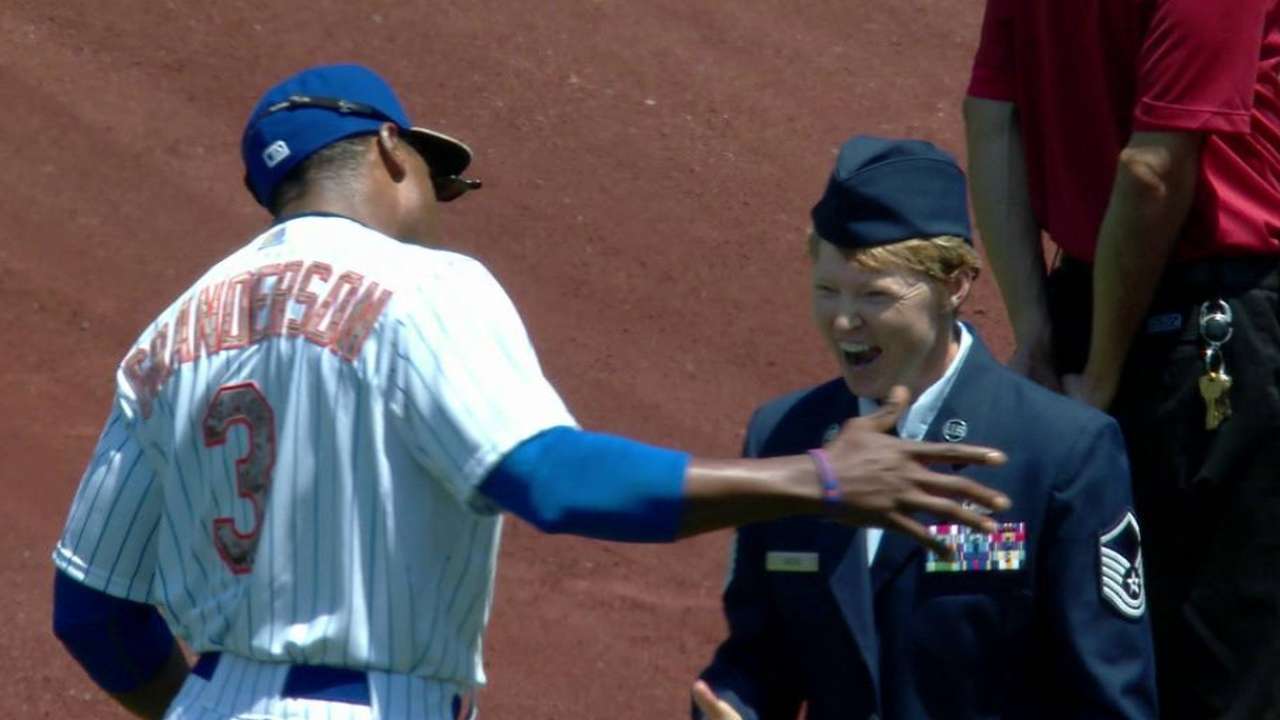 While the Tigers are in Oakland, Justin Verlander's Wins for Warriors organization held its inaugural 9K run Monday, which finished inside Comerica Park. Participants raised more than $30,000 to help fund organizations that provide mental health support to veterans and their families.
"I am honored to continue my support of our veterans and their families," Verlander said in a statement when the 9K was announced in March. "The race occurs on an important day when we collectively acknowledge the great men and women who have served in our country's armed forces. On Memorial Day, we recognize their service and honor them and their families."
Verlander's teammate David Price also tweeted a Memorial Day message: "I am forever grateful for those who gave their lives and who served/serve our country!! You're the real mvps #memorialday"
I am forever grateful for those who gave their Iives and who served/serve our country!! You're the real mvps #memorialday

— David Price (@DAVIDprice14) May 25, 2015
For the pregame ceremony at Miller Park, every branch of the U.S. military was represented as teams paused before the game's first pitch for a moment of silence. It was particularly touching for Jonathan Lucroy this year, after the Brewers catcher volunteered last fall for a Stars and Stripes Honor Flight with 88 World War II, Korean and Vietnam War veterans who traveled from from Milwaukee to Washington, D.C.
"We have men and women who have fought evil forever, and for me it's a big day," Lucroy said. "I try to remember it every day, but today is especially important, because this is the day we universally recognize these men and women for their sacrifices. It's a huge honor to be part of it."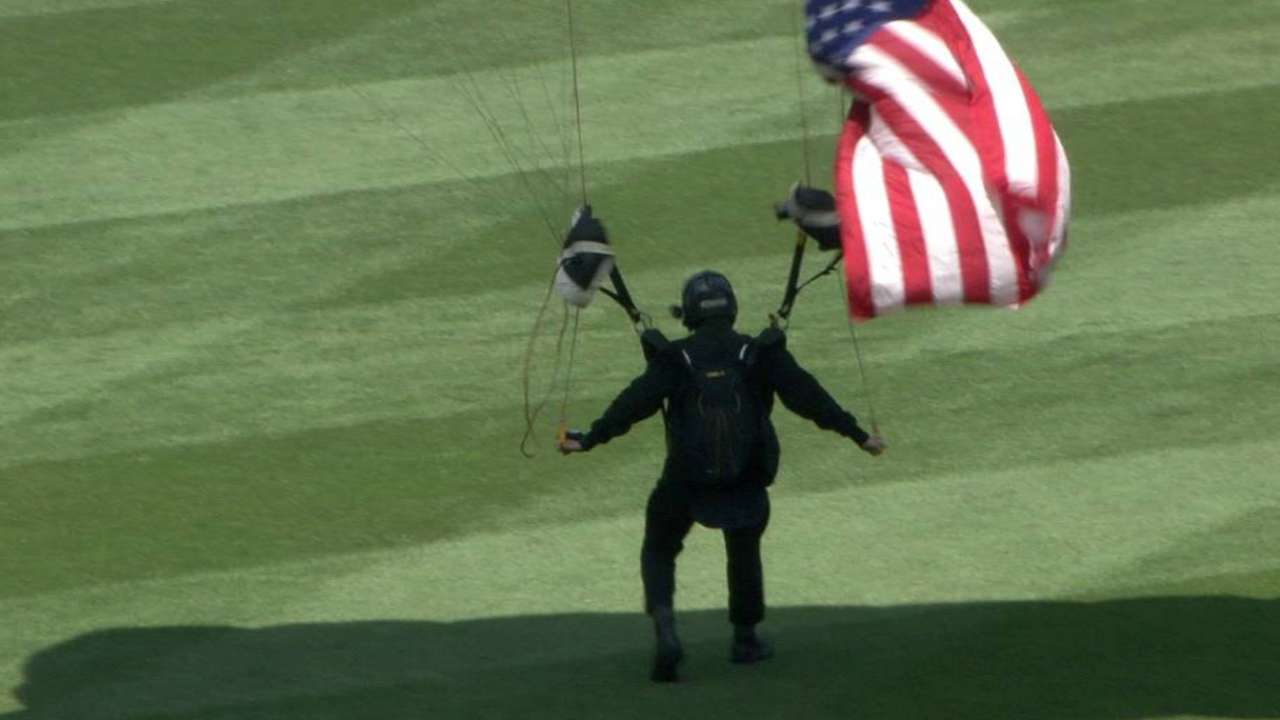 "I think it's obviously a really good thing that MLB does in trying to honor what is a very, very special holiday," Twins manager Paul Molitor said. "I think that as you grow a little older, you come to appreciate this day a little bit more, especially [with] some of the things that our country is currently involved in.
"The amount of lives that have been sacrificed to maintain the rights and freedoms that we have in this country [is] just mind-boggling, and to know that there are people out there even today -- families at home, parents, siblings, grandparents, children that don't even know the safety of their mother or father. ... So I think there are times when you just stop and reflect that, 'Hey, we're playing baseball here,' and we're really fortunate to be doing that."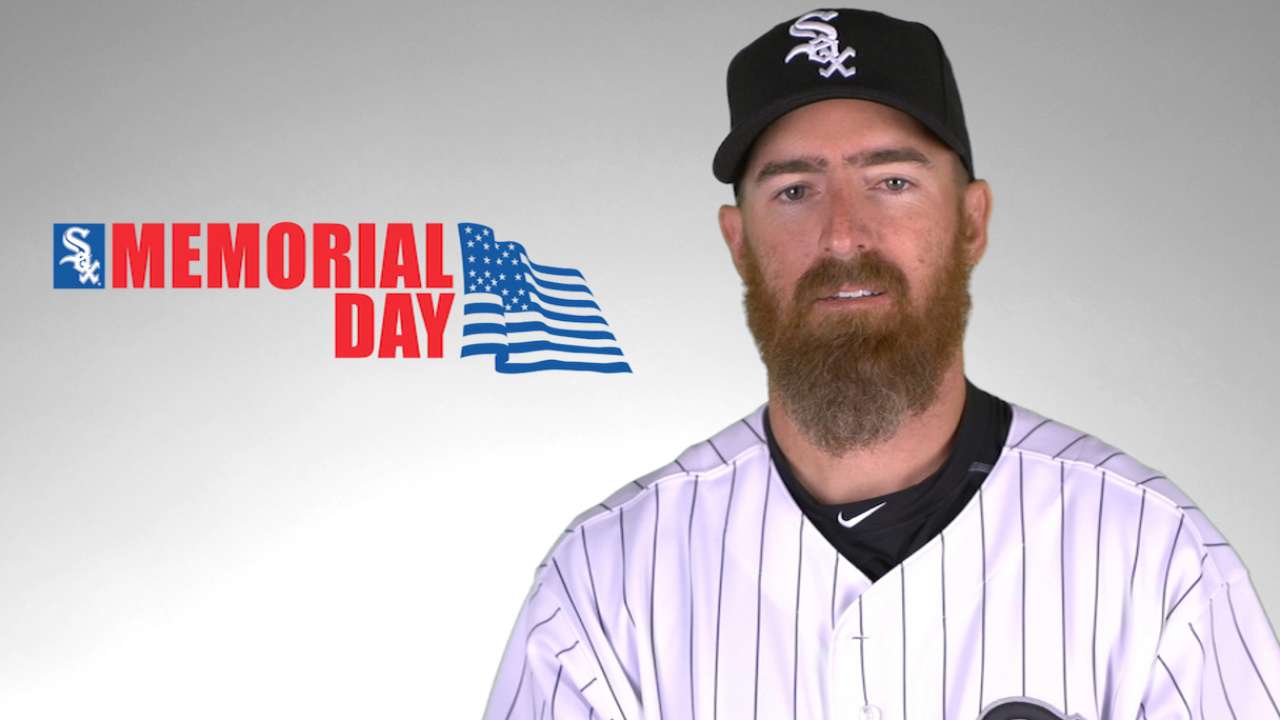 Indians manager Terry Francona shares that sentiment, particularly since his son, Nick, joined the United States Marines. In 2011, Nick Francona served in Afghanistan as the commander of a Marine brigade's scout-sniper platoon. He currently works in the player development department for the Dodgers, following a stint in the Angels' front office during the 2014 season.
"Back in generations before me, you didn't sign up. You had to go," Francona said. "Now, that's not the case. People volunteer. And I think what's kind of neat is, they refer to people as heroes. But, what they are, are regular people that choose to do something that helps us live our life how we want to.
"I guess that's what makes a hero. That's pretty cool. Unfortunately, along the way, people lose their lives, they have injuries that hurt their way of life. It's difficult to understand, but hopefully it's not just today that we remember."
Joey Nowak is a reporter for MLB.com. Follow him on Twitter at @joeynowak. This story was not subject to the approval of Major League Baseball or its clubs.