Comerica opens doors for Wins for Warriors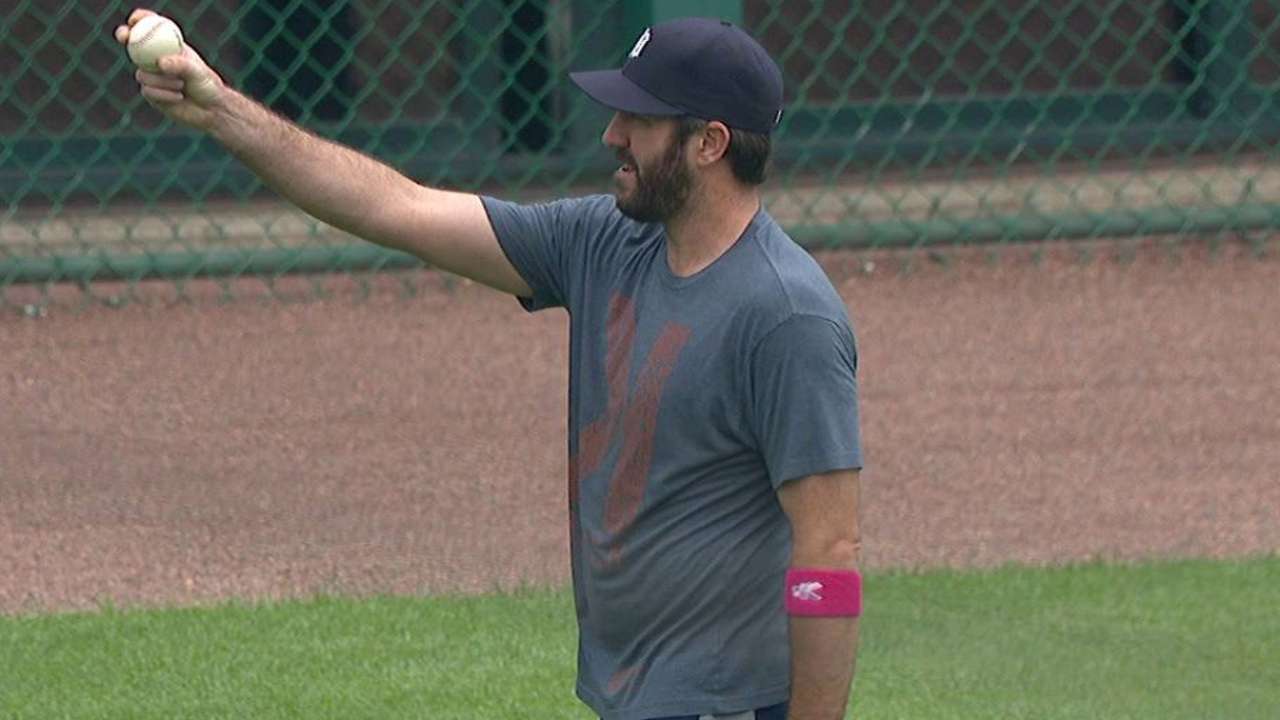 DETROIT -- Though the Tigers were on the road, the gates to Comerica Park opened Monday morning for a 9K run organized by Wins for Warriors, a foundation launched by Justin Verlander.
About 350 people, many of whom are veterans, participated in the Memorial Day run or a one-mile walk, both of which ended with a lap around the warning track to the backstop. Family and friends were encouraged to sit in the ballpark, where they cheered runners through their final stretch.
J.J. Tighe, CEO of the Michigan Fitness Foundation, said he worked with Verlander, Alisha Greenberg -- the director of Wins for Warriors -- and other sponsors for nearly a year to make the event happen.
"We talked about, 'Why don't we have something here in Detroit, a signature event focused on veterans and focused on our fallen heroes?'" said Tighe, whose organization endorses races across the state.
According to the event's website, the run raised more than $43,000 to help support veterans. Greenberg called the inaugural race a success and said Wins for Warriors hopes to hold a 9K on or near Memorial Day each year.
"I think it went very well," she said, "We'd love to see it grow."
The 9K received attention from Team Red, White and Blue, a non-profit whose mission is to connect veterans through physical activity. Mark Helm was one of several runners who participated through the organization, and he carried a large American flag over his shoulder for the entirety of the course.
"When I heard about [Wins for Warriors], I thought, 'This is phenomenal,'" Helm, a veteran, said. "On Memorial Day, I consider it a privilege [to carry the flag]."
Greg Cooper, a lieutenant colonel in the Michigan Army National Guard, participated in the one-mile loop with a close friend.
"What a great event," Cooper said. "It's just amazing. The outpouring of support now for our veterans versus 20-30 years ago -- we appreciate it."
Alejandro Zúñiga is an associate reporter for MLB.com. Follow him on Twitter @ByAZuniga. This story was not subject to the approval of Major League Baseball or its clubs.