Farrell in favor of substance to improve grip
Red Sox manager says Major League ball is slippery, prefers 'tackiness' of ball in Japan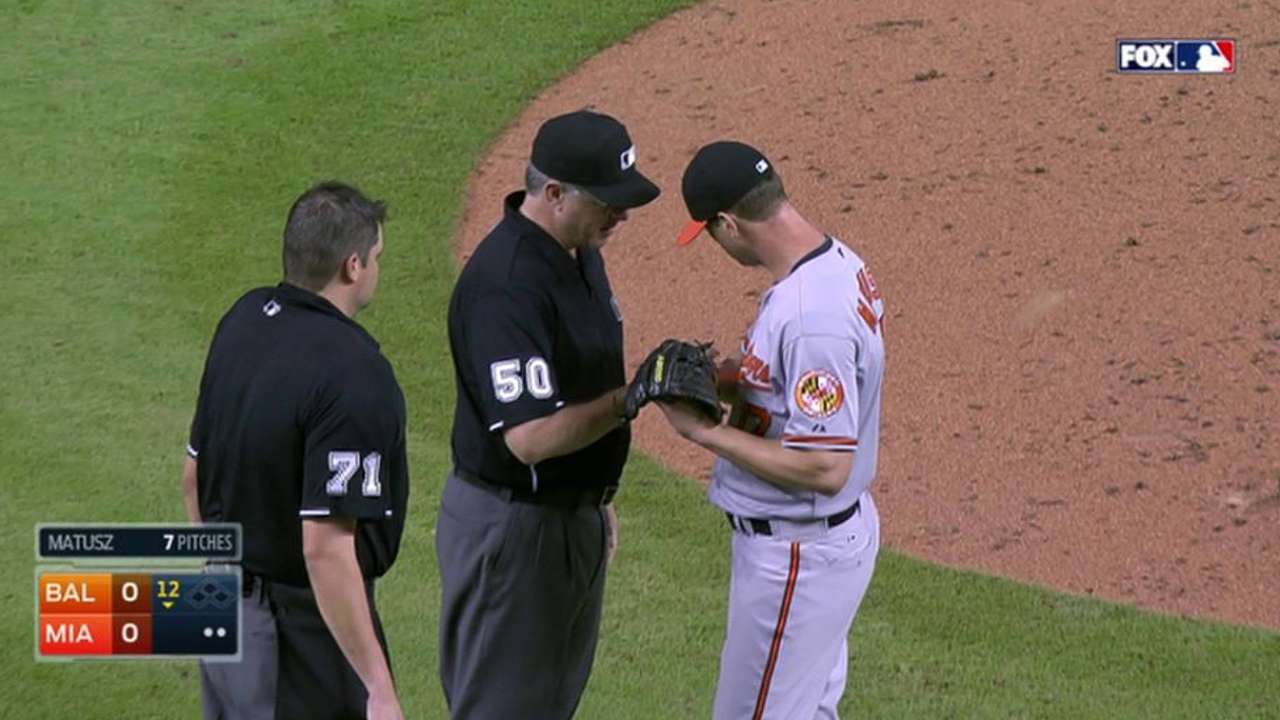 MINNEAPOLIS -- With Orioles lefty Brian Matusz getting an eight-game suspension for having a foreign substance on his arm, Red Sox manager John Farrell thinks that Major League Baseball should consider authorizing a substance pitchers can use to get a better grip on the ball.
"I would like to see an approved substance that pitchers can use. Because, when we take a manufactured baseball, and rub it with dirt, it's going to create a slippery feeling to it," said Farrell. "The mud residue leaves a film on it that you don't necessarily feel a good, consistent grip -- unless you go to a ball like the one used in Japan where it's got a tacky feel to it.
"But I'd like to see something that's approved that everyone can use. I think if you poll any hitter, the hitter wants to know that the ball's got a grip. The ball's not going to get away from the [pitcher]."
Farrell feels strongly that pitchers aren't seeking a better grip as a way to get an unfair advantage. They are simply trying to make sure they can control where the baseball is going. And the manager feels strongly that hitters want pitchers to know where the ball is going.
"I don't think a grip gives you an ability to make the ball do different things," Farrell said. "You're looking for feel in the hand and overall command. And a grip. I think if you even ask a hitter, they're not going to say that a substance makes a ball do different things. It's not like scuffing it. Now, as long as it's a tacky substance. Not vaseline, where you've got spitter action."
During his trip to Japan last fall for the All-Star Series, Farrell noticed the difference between the ball used there compared to MLB.
"The Japanese ball is completely different and I think pitchers would prefer to use a ball like that," said Farrell. "They're looking for some tackiness or some added grip. And the Japanese ball clearly provides that."
Ian Browne is a reporter for MLB.com. Read his blog, Brownie Points, and follow him on Twitter @IanMBrowne. This story was not subject to the approval of Major League Baseball or its clubs.